We've been in wedding and engagement Land over here lately!  With 24 weddings this Spring and plenty of engagement sessions sprinkled in, we've barely had any time to head over to the blog to show off some of our recent sessions and weddings, but now that the season is winding down, I'm putting my focus back over on the blog to let y'all see what we've been up to lately!!  We spent an hour with Stephanie and Bryan at Middleton Place this Spring, when all of the Azaleas flowers were in bloom, and we were in absolute HEAVEN!  Enjoy some of our favorite photos from this awesome Charleston couple's engagement session at one of our favorite places in the entire state!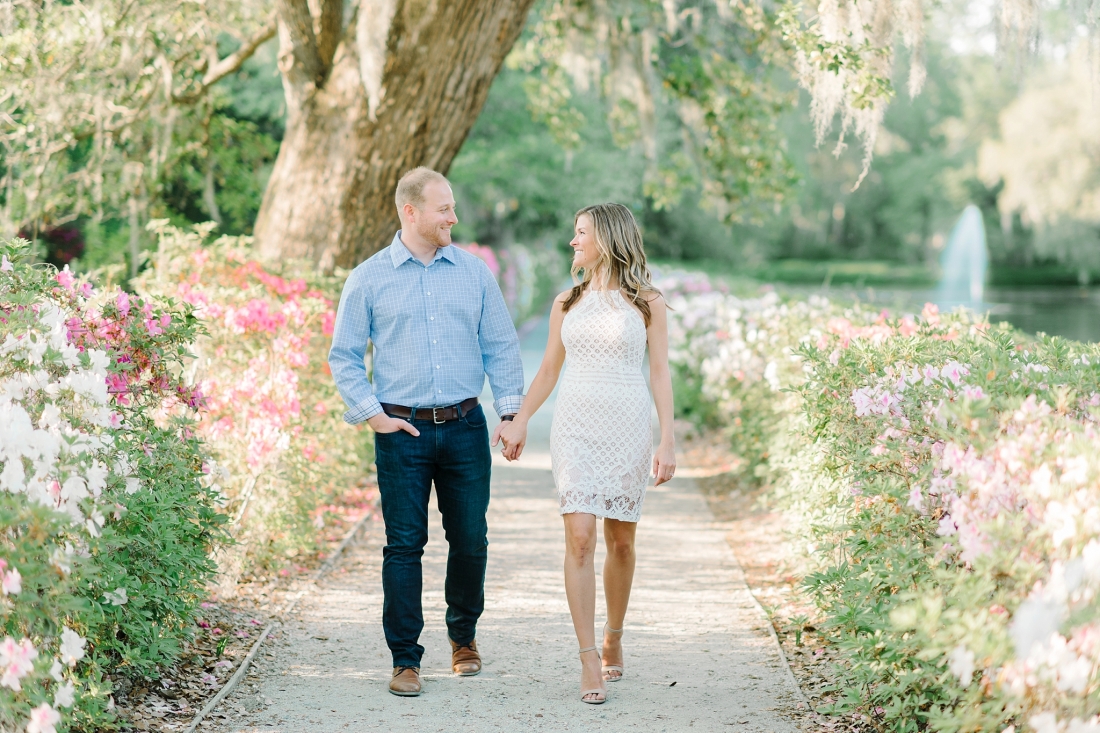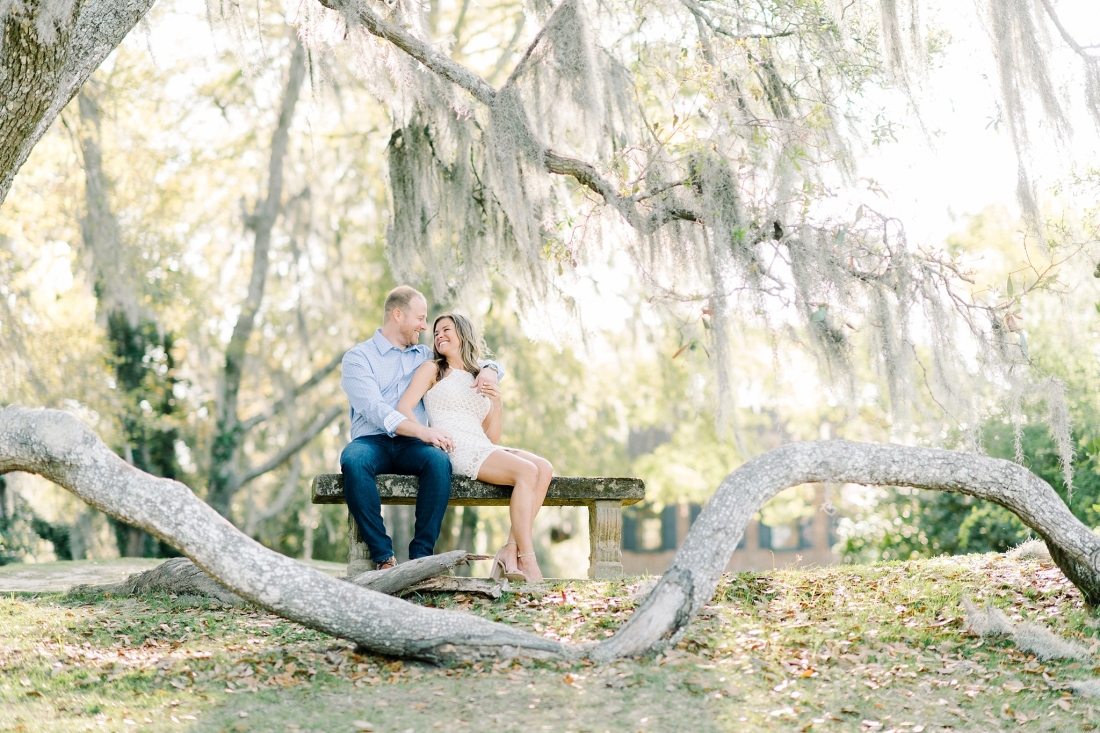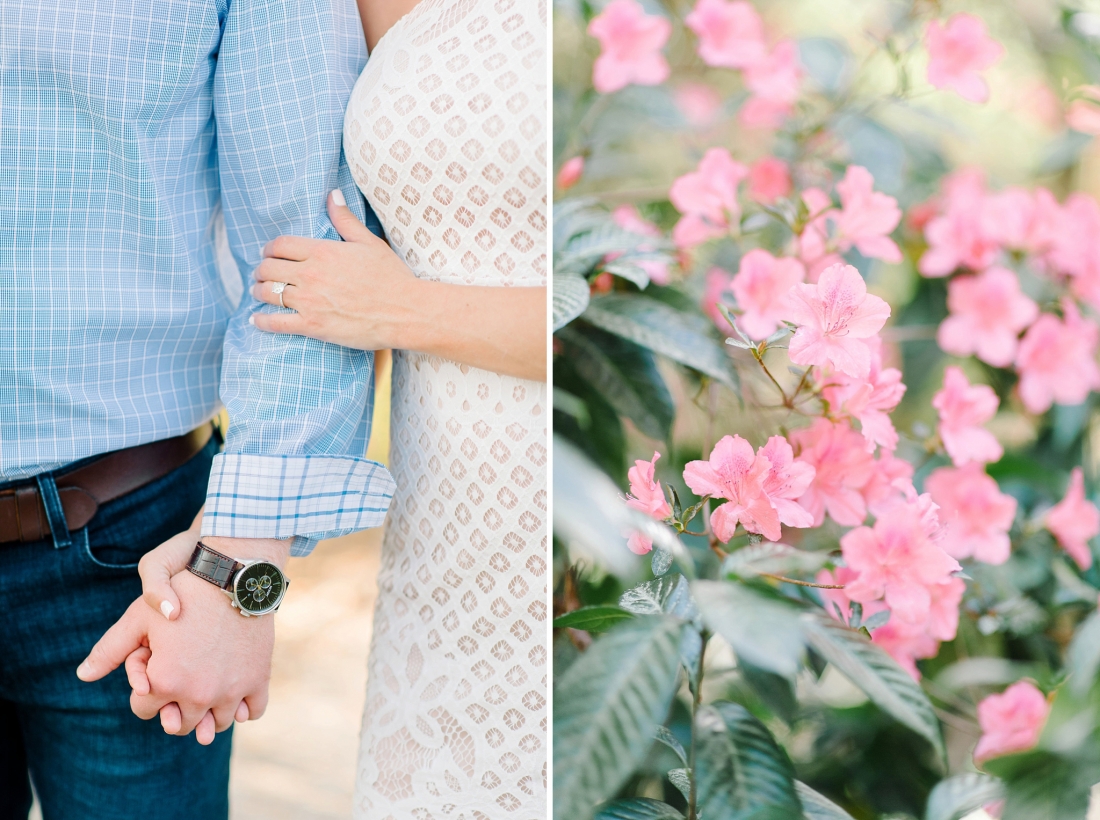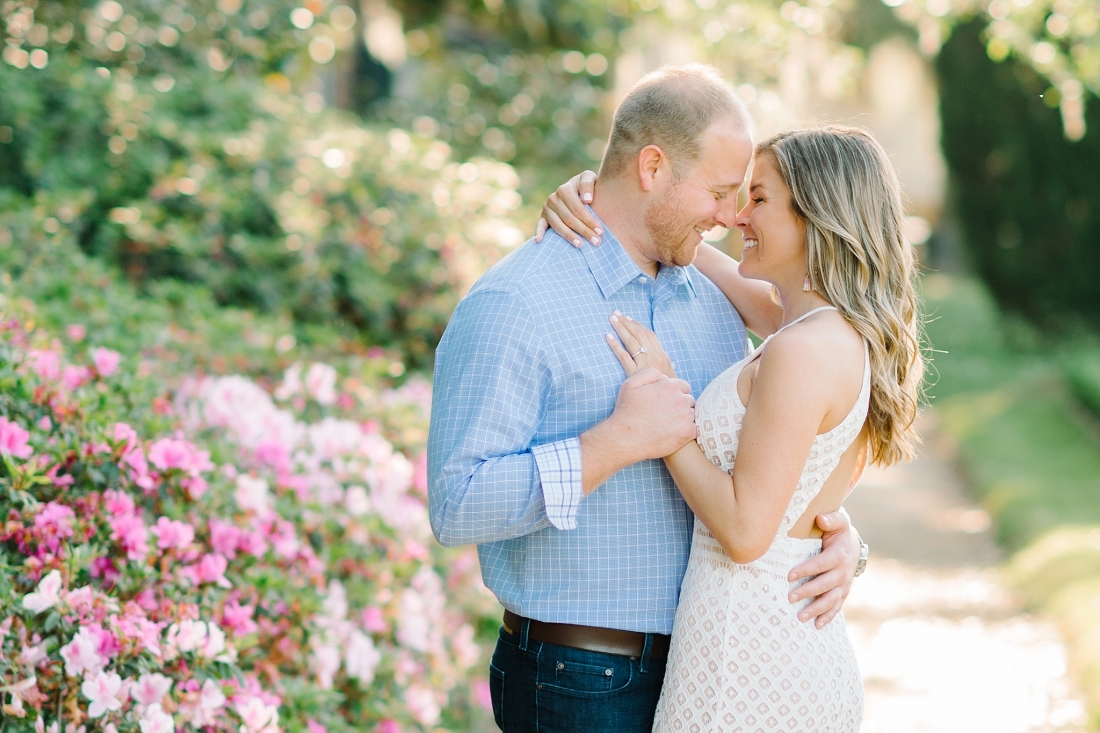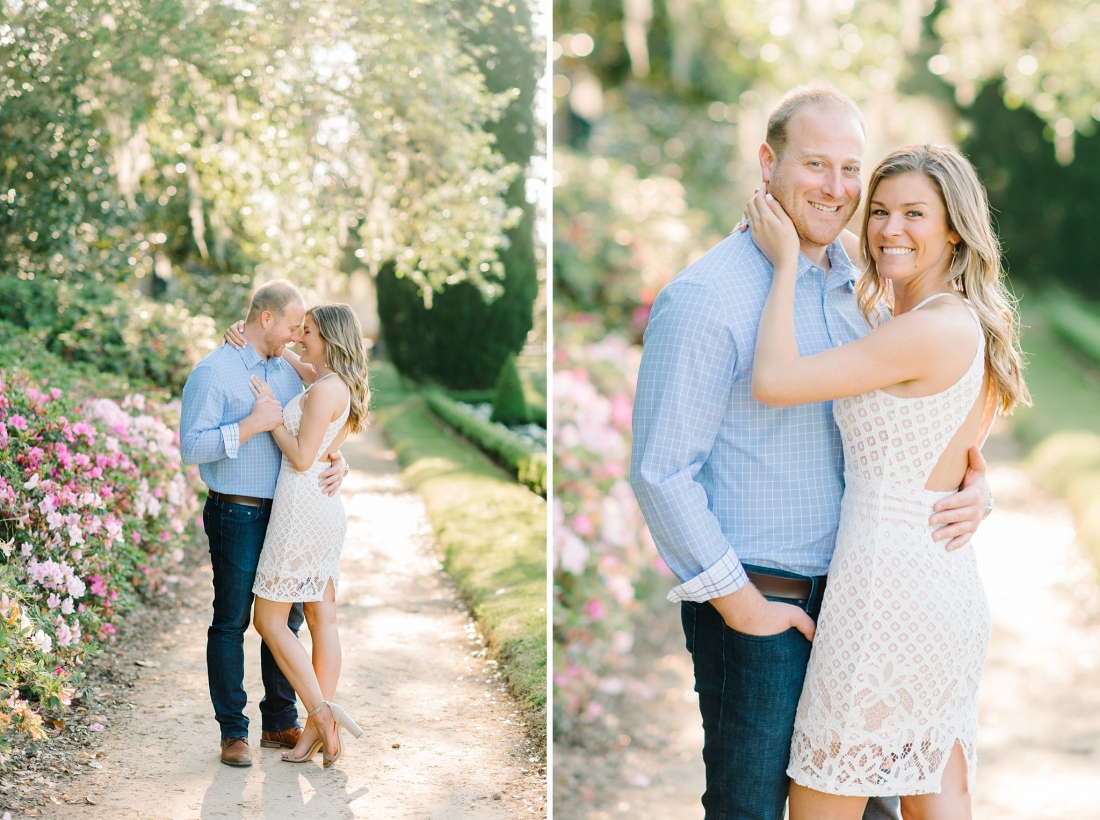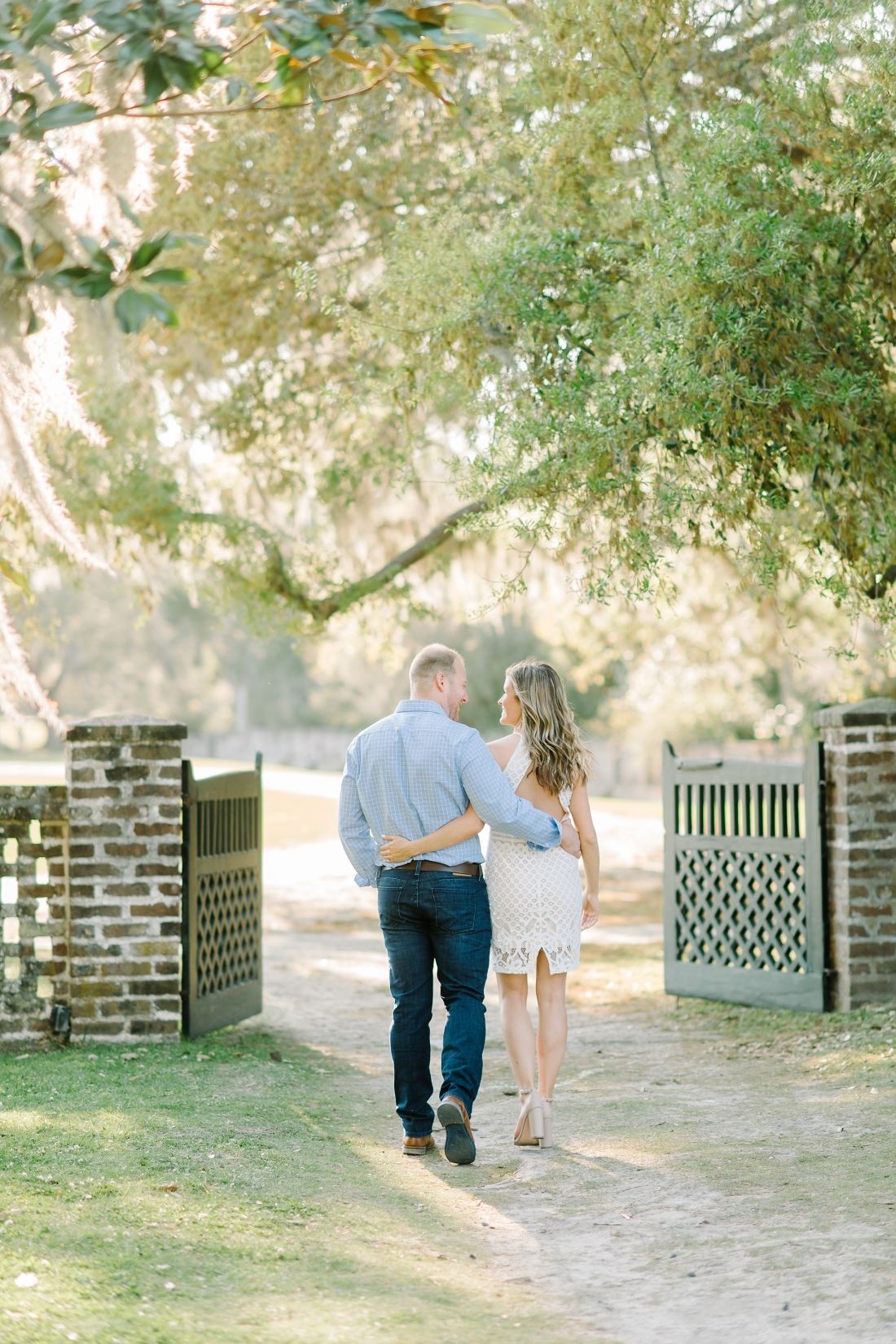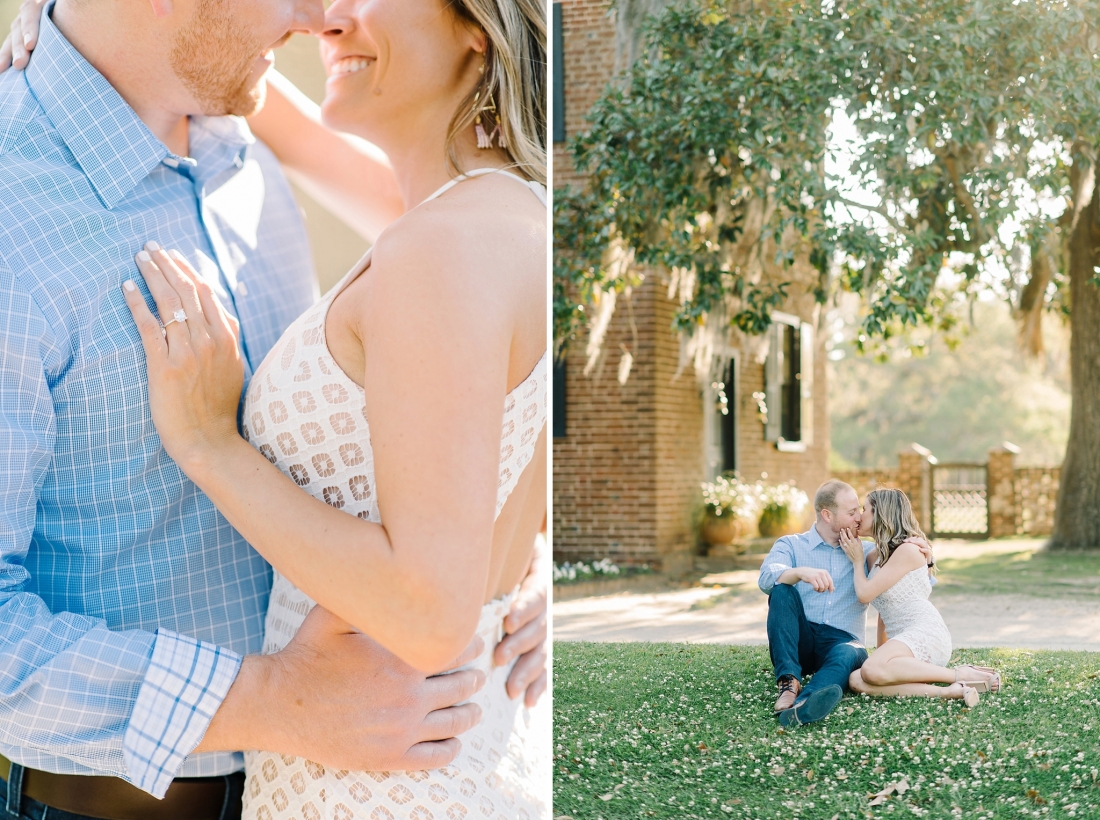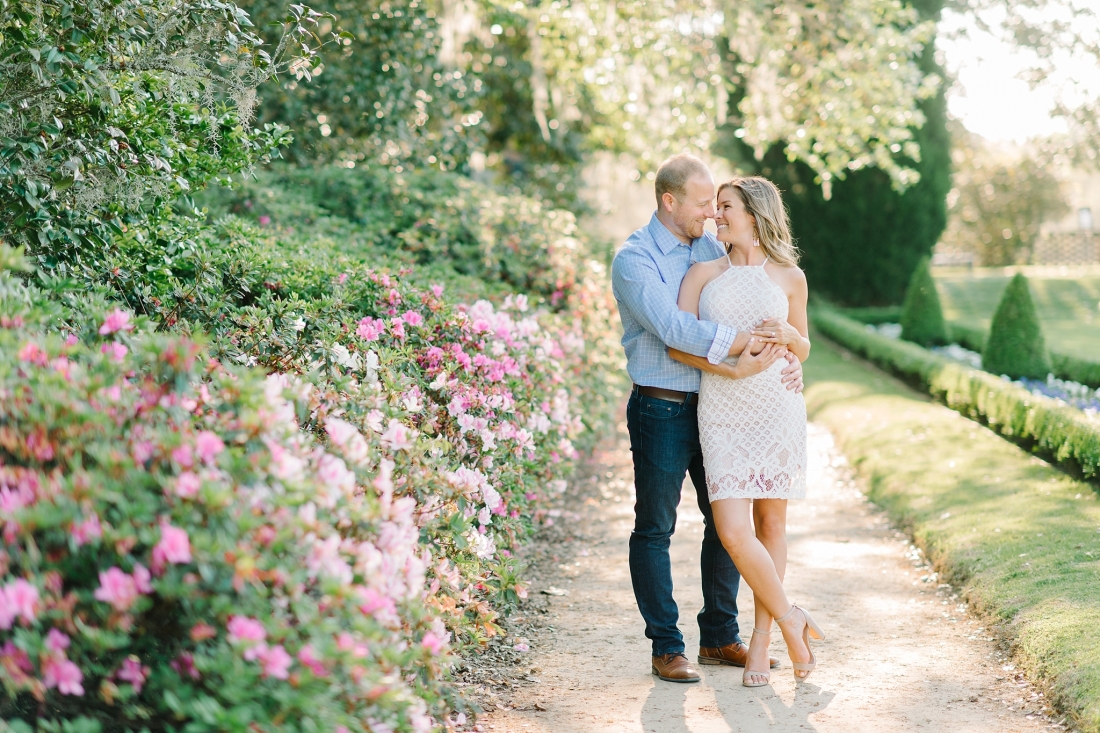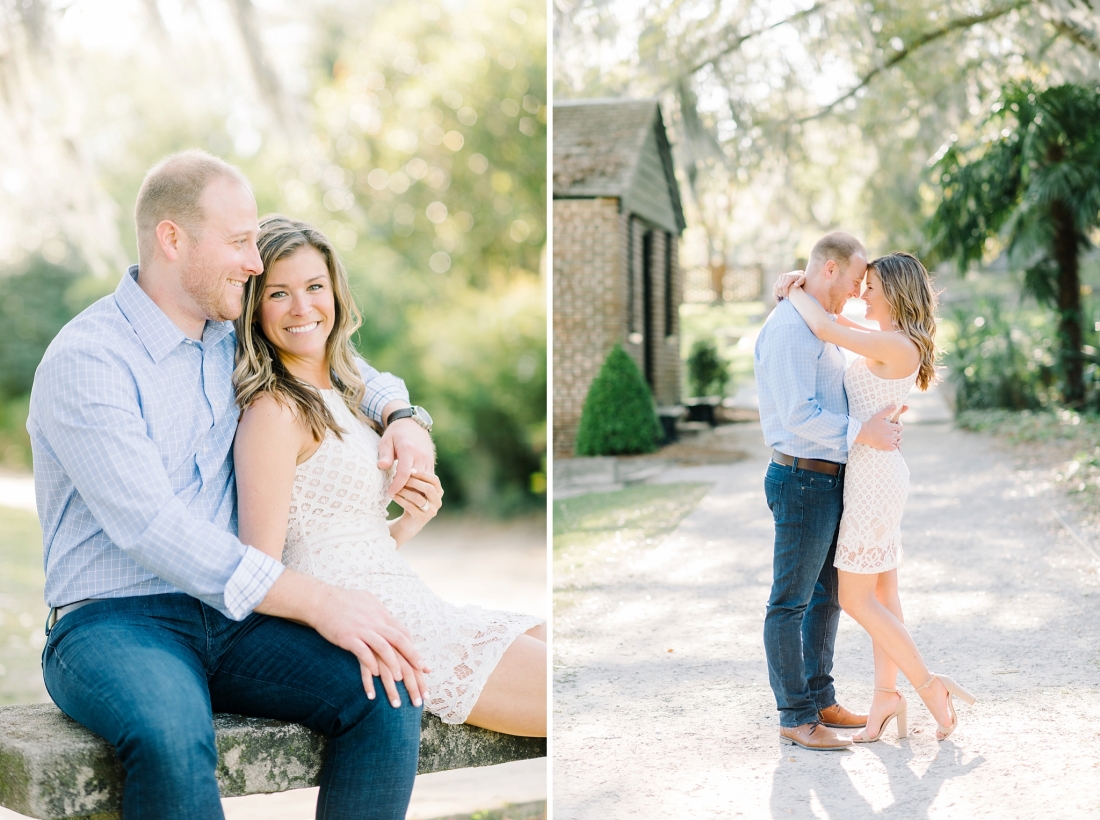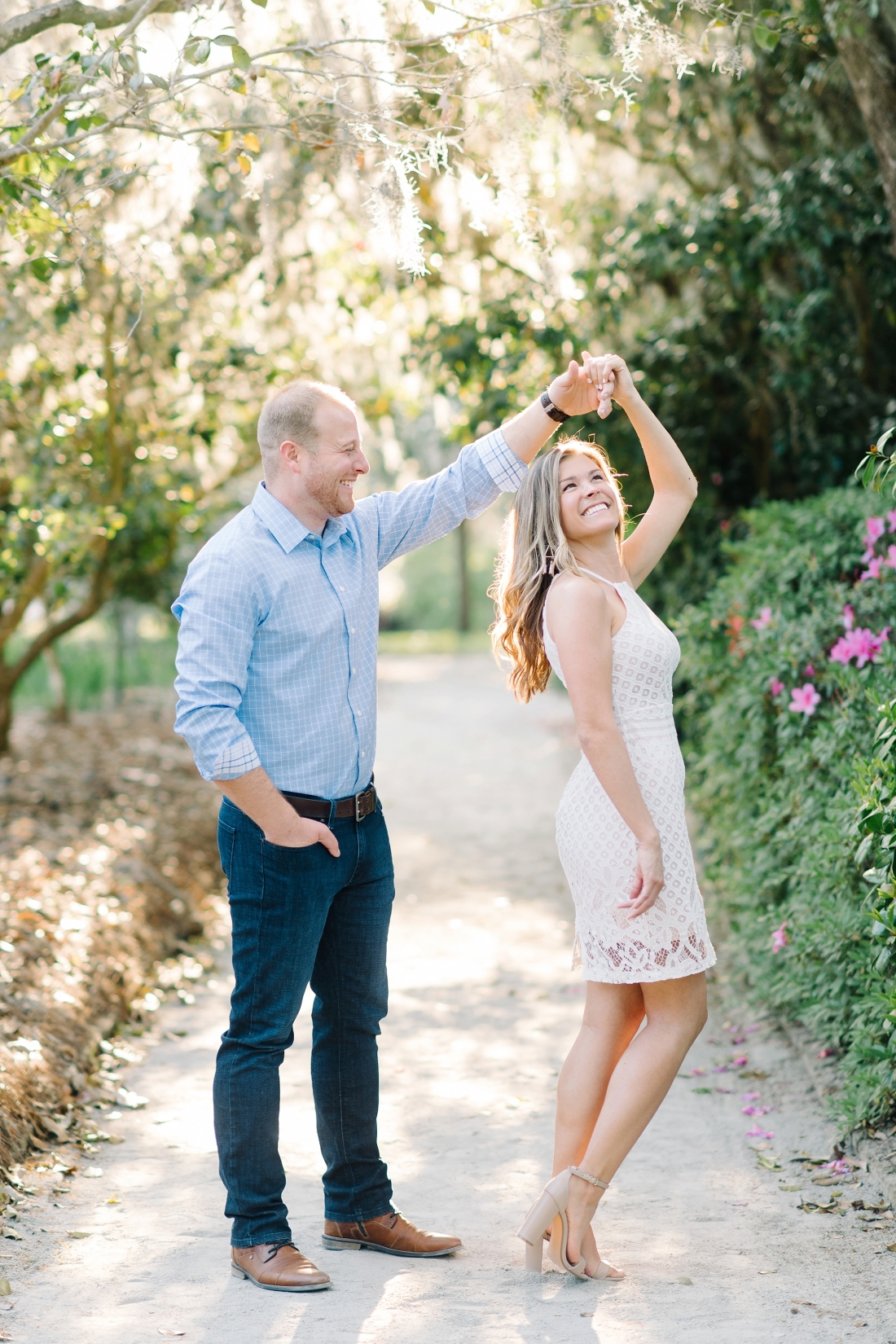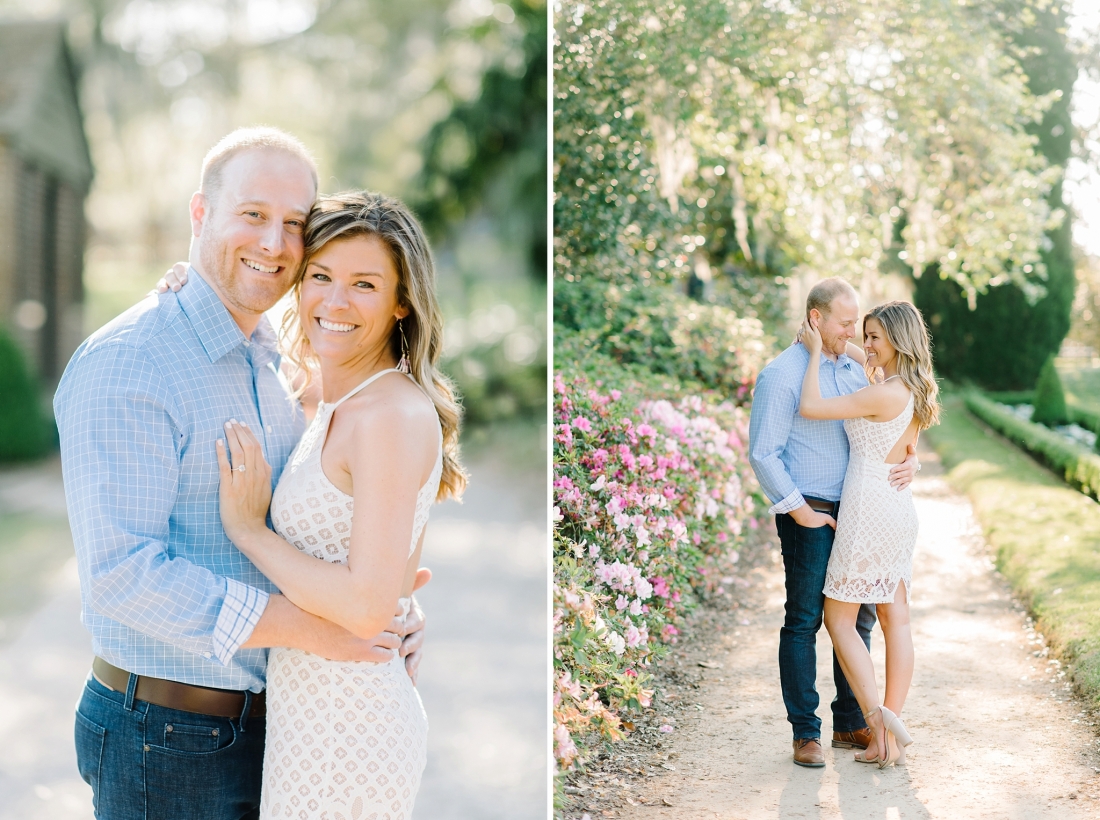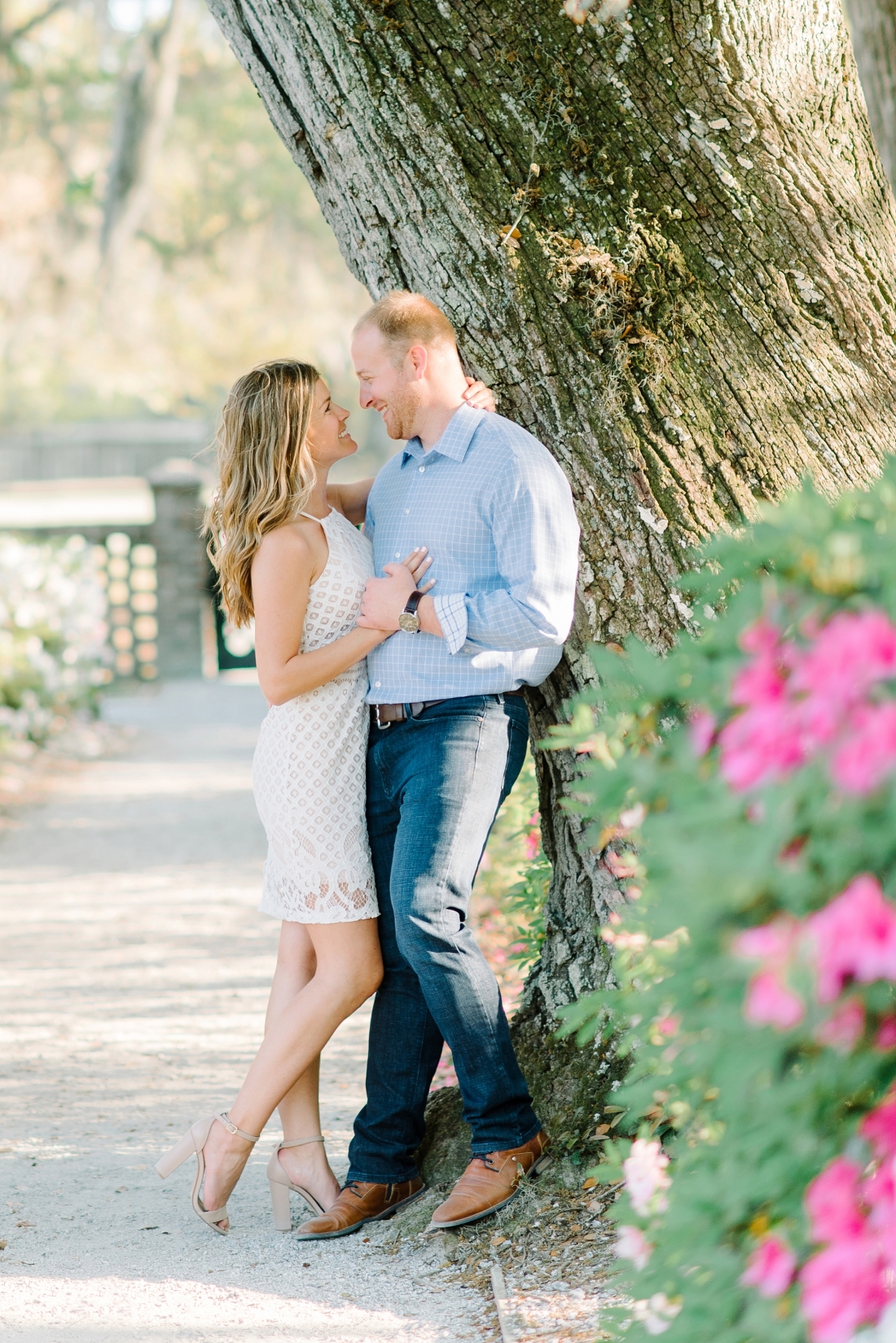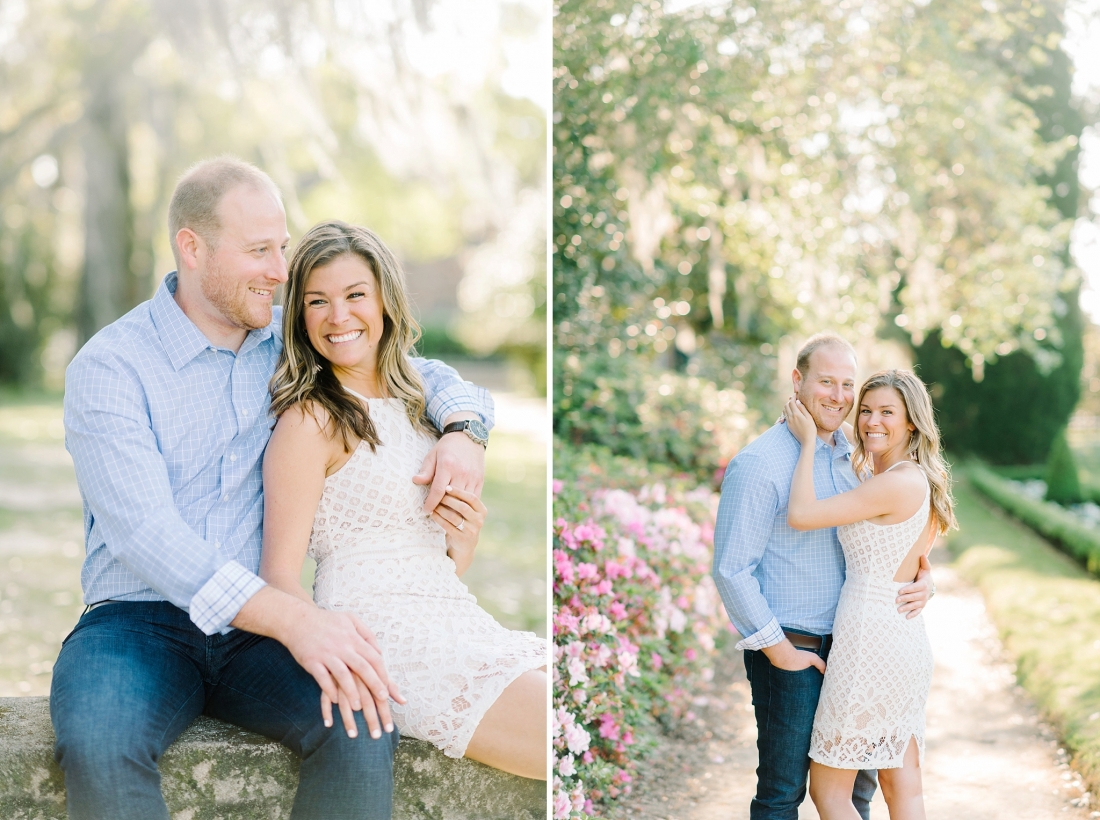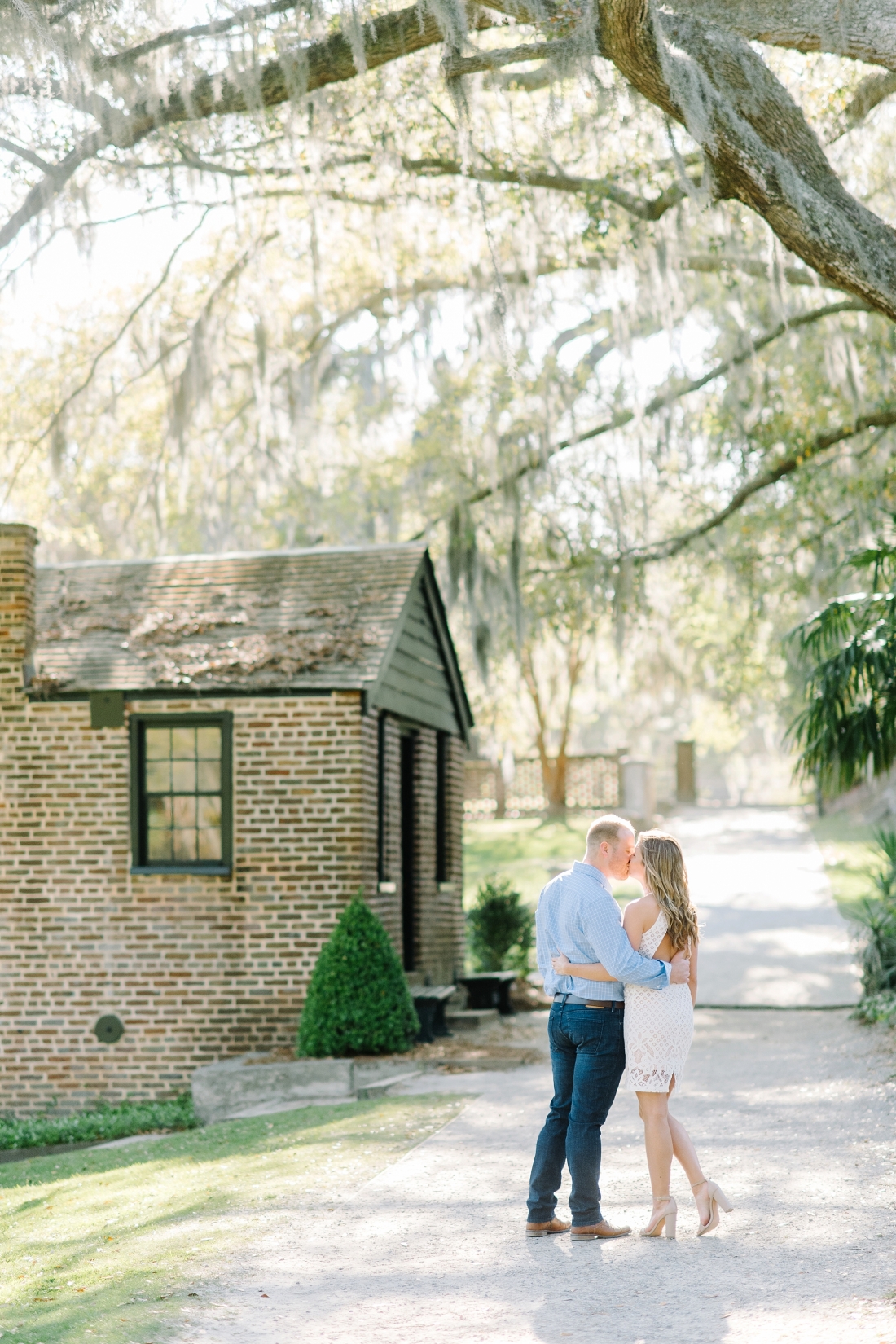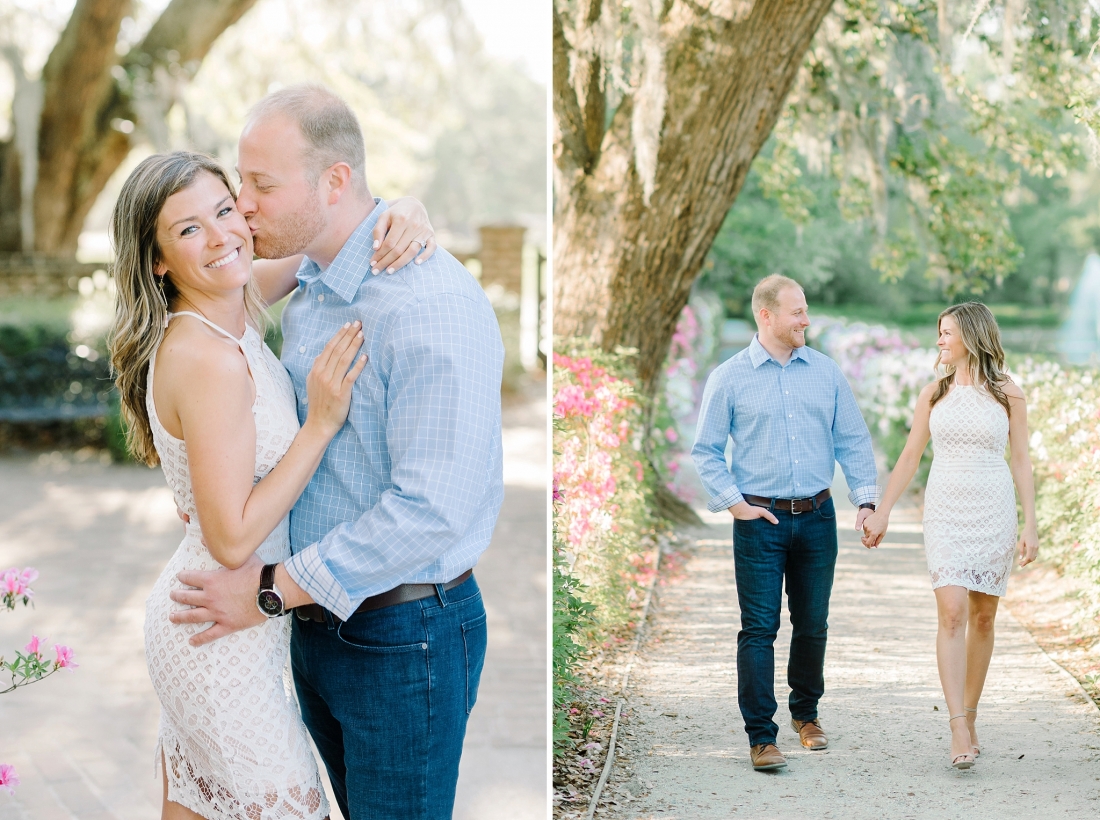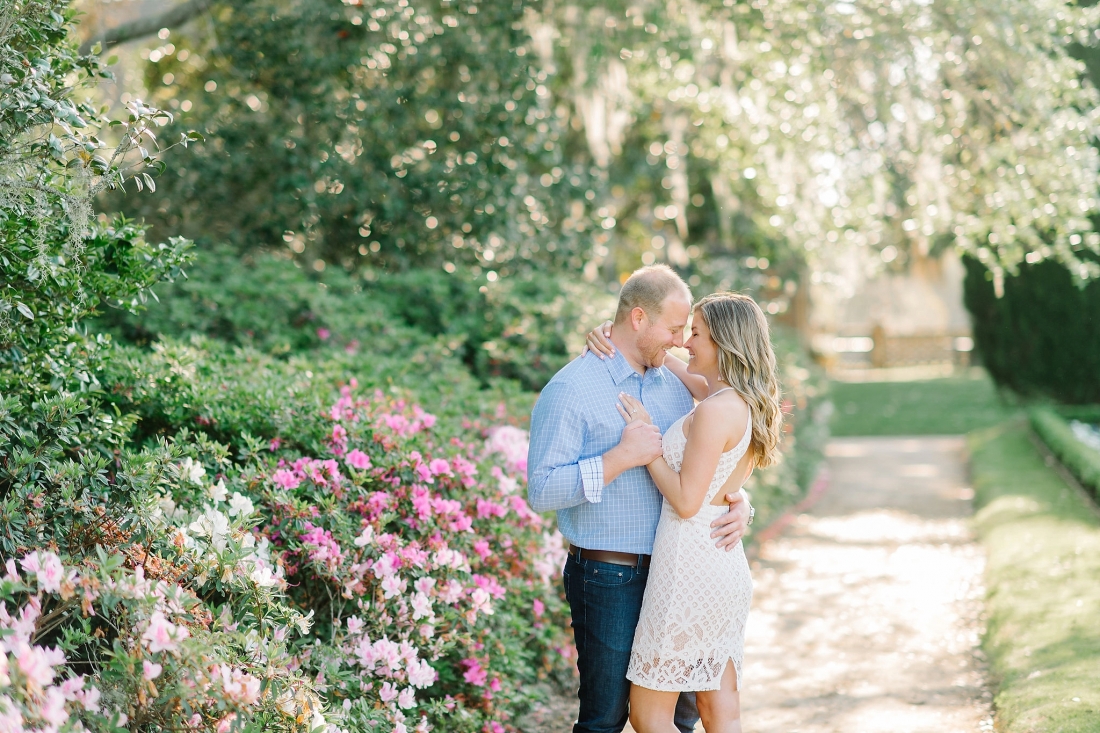 FROM THE FUTURE BRIDE:
As for the engagement story…
Two years ago for my father's anniversary (he passed away suddenly over 14 years ago), I wanted to go somewhere by the water where I could fill balloons with notes to my Dad and then send them off into the air to heaven.  So Bryan took me to Pitt Street Bridge. I didn't know the area that well, but I was SO happy he took me to that spot because it was even better than what I was looking for. Ravenel bridge views, palm trees, people with their pets, you name it! So we're writing the notes and filling up the balloons with our own air, but didn't think through the fact that you need helium to allow balloons to float. WELP…epic fail, but it was the thought that counted.  Either way, Bryan promised to take me back there one day to relive that moment and do it right the next time.
Fast forward to March 25, 2017 where Bryan wants to surprise me with a special night out together and tells me to keep my plans open. He sounds super excited about it, so naturally I'm super excited about it! We didn't talk much more about the plans until it was time to shower/get ready.  He tells me to 'wear something nicer, but not too nice' (oh, Bryan) and he wants to pack up the car while I get ready, but I'm not allowed to know what he's packing up. Hmmm….
So we drive to the Mount Pleasant area, still clueless about the details of what's going on, but still eager for the night to begin!  We arrive at Pitt Street Bridge, and I am thrilled! Perfect weather and perfect time of the night (right before sunset). We walk down Pitt Street Bridge almost to the end and set up a picnic blanket.  Bryan says he forgot the wine opener and left it in the car, but that he would be right back. I insist on him staying and say that we don't need the wine opener, but who was I kidding, we did J!  He walked back to the car to get the wine opener while I sat on the picnic blanket soaking in the beautiful views all around me.  After about 15 minutes, I could see him in the distance carrying balloons in addition to a wine opener. I immediately think he is recreating this moment that we tried to make happen 2 years ago.
As he arrives at the picnic set up, he hands me a balloon, puts down the wine opener, and looks at me.  I face him and he starts to tear up. We both let go of the balloons together, and watched as they flew higher and higher. He turned to me and got down on one knee and proposed.  We both were so happy, and I was so shocked at what just happened! We sat for a while on the blanket crying happy tears with one another.
Bryan hired a photographer to capture the moment behind a rock, and so we did a quick little photoshoot. Afterwards, we sat by ourselves watching the sunset and enjoying the unforgettable moment. Bryan explained to me that in those balloons was a letter to my Dad asking for his blessing to marry me.  He read me the letter after the sun had set, and it was the most beautiful thing I had ever read. He never met my Dad, so for him to have gone so above and beyond to make sure he was included in that moment made my heart so happy!!

Wedding Coordinator & Designer // OOH! Events
Engagement Session Location // Middleton Place

____________________________________________________________
If you would like for Aaron & Jillian Photography to be your Charleston wedding photographers, contact us here!