Hey y'all!  We're back after a nice long vacation!!!  We took the entire month of August off from shooting weddings this year to relax, catch up on our editing and spend some good, quality, time with our family & friends who we had been neglecting during our busy Spring and Summer wedding season!  … and I can tell you one thing, there was absolutely NO BETTER WAY to start our Fall wedding season off than with Kenly + Steve's incredible wedding at Lowndes Grove Plantation, planned and designed to perfection by Pure Luxe Bride!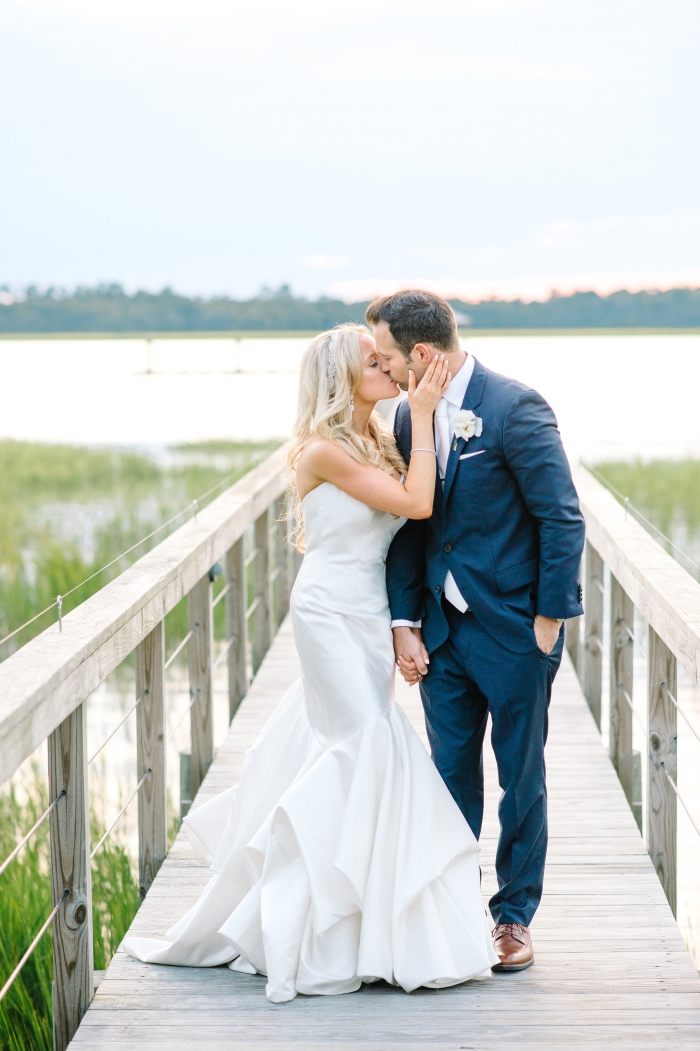 Before we get into the gorgeous photos, let us tell you a little bit about this insanely awesome couple!!  Kenly is a down to earth, sweet as can be, intelligent California gal and Steve is a thoughtful, affectionate and deeply passionate sports fan from the midwest!   So, when the Reds, Bengals or Fighting Irish are playing, it's safe to say you may have some trouble getting his attention elsewhere. Well, luckily for Kenly, none of his beloved teams were involved in the 2012 Super Bowl and when they both attended a friend's viewing party, she was able to successfully steal his attention from the game.  He swears that she would have stolen his attention regardless, and I think he's probably right!  She's just an absolute GEM!!!  They spent the day talking and laughing and ended the evening with plans for their first date.  Don't you just love when that happens?!  The first date turned in to many and, before long, Steve and Kenly were inseparable!!!  They were avid traveling companions, gung-ho country concert goers, expert wedding attendees and master movie marathoners. His world of Cincinnati, sports and Skyline Chili somehow blended perfectly with her California roots, girly pastimes and love of sushi.  Steve remained the devoted sports fan, but Kenly had become his world!!   And so, three years after that serendipitous Super Bowl Sunday, he whisked her off to the beautiful beaches of Punta Mita, Mexico, to surprise her with a true fairy tale proposal. Her gleeful and teary-eyed "Yes!" sealed the deal and turned the page to their story's next chapter, and earlier this month we witnessed their lives officially becoming one in one of the sweetest, most beautiful and magical wedding we've seen to date!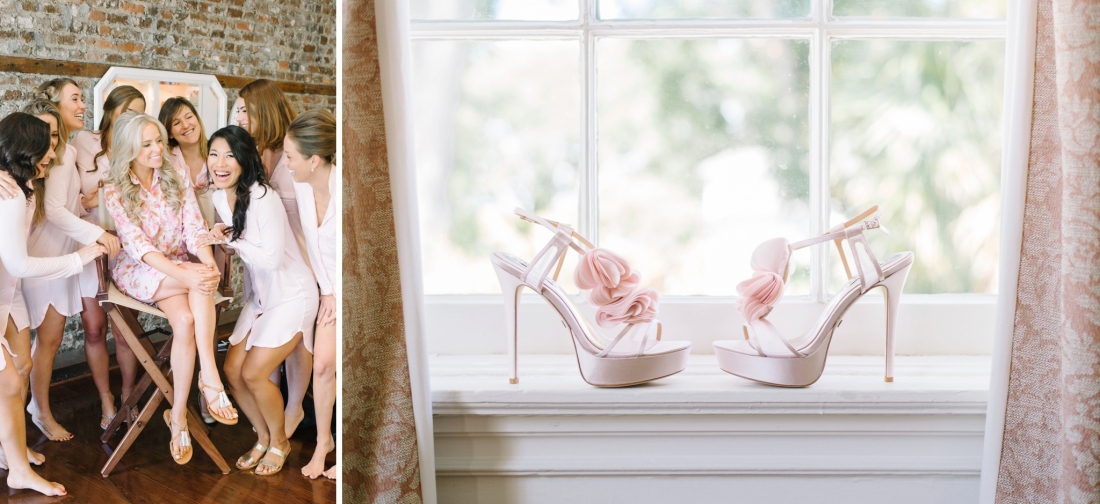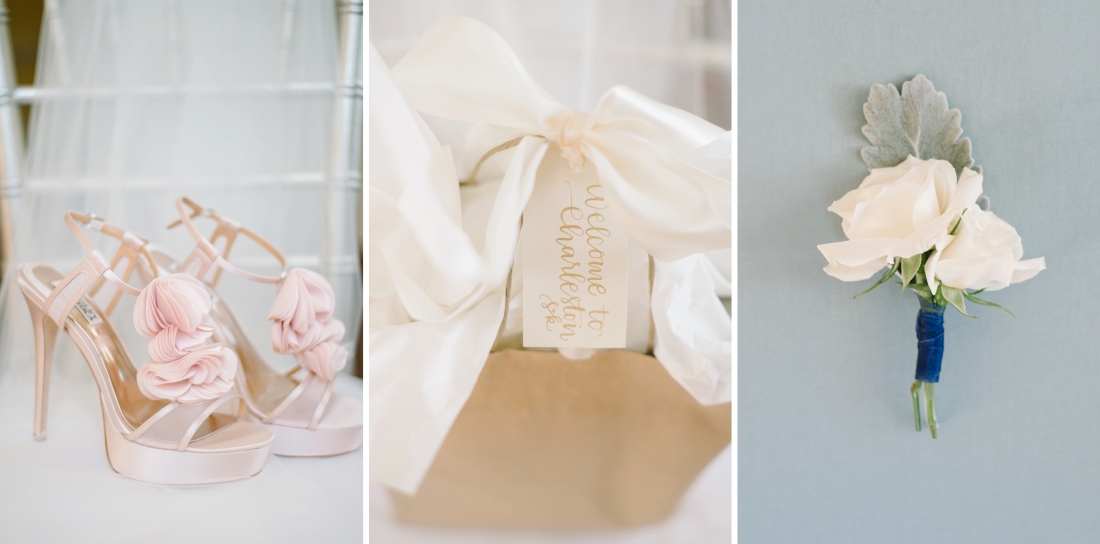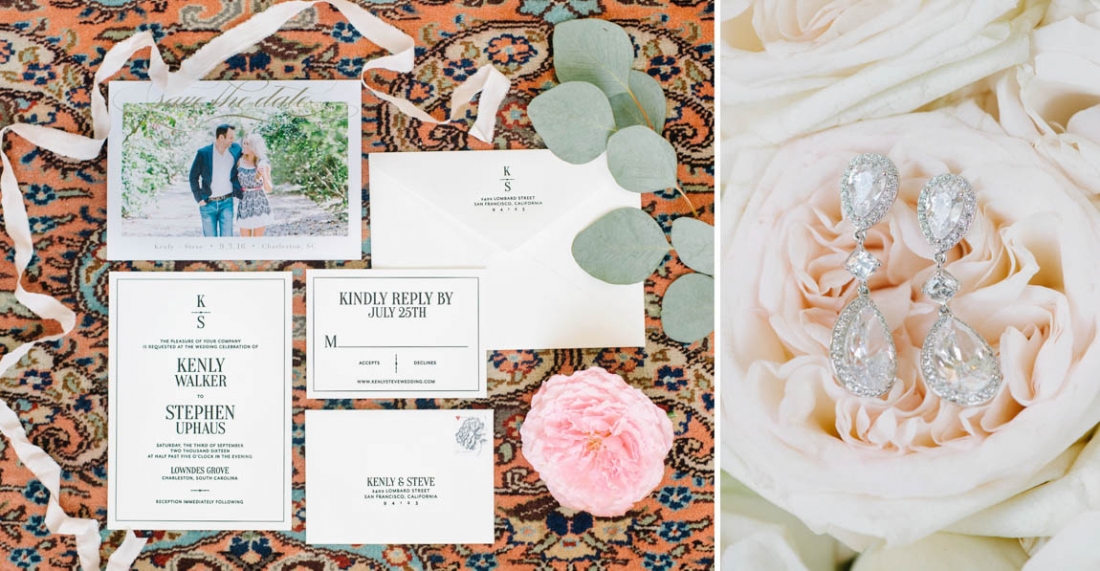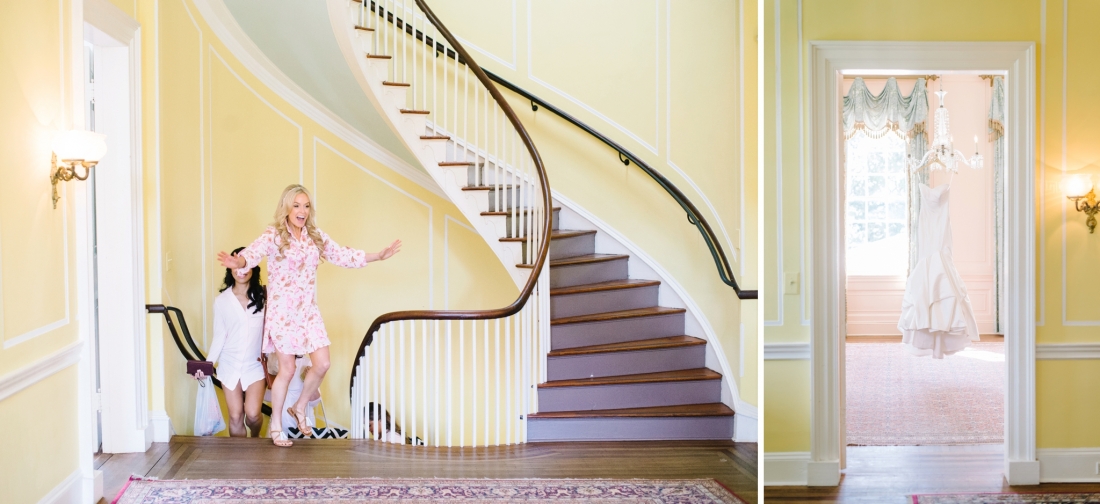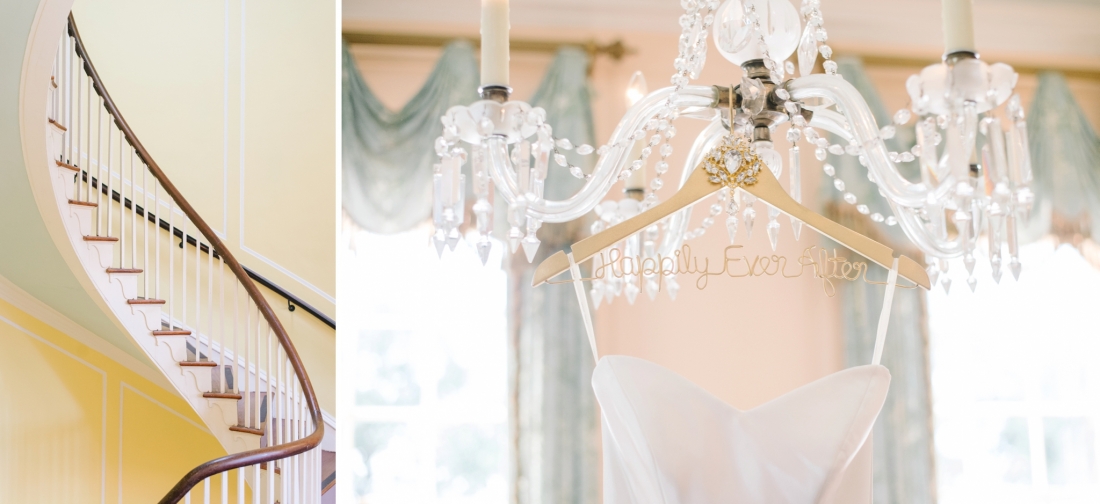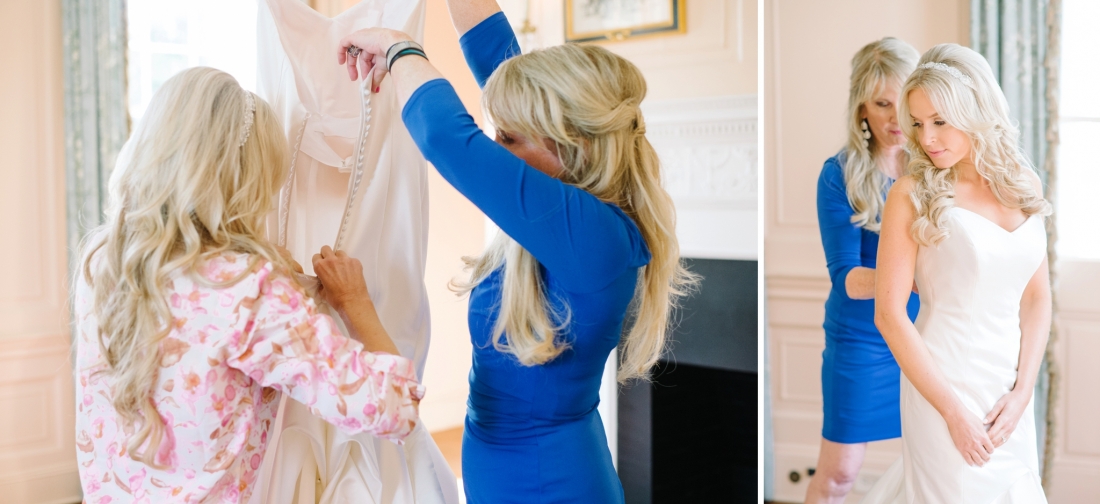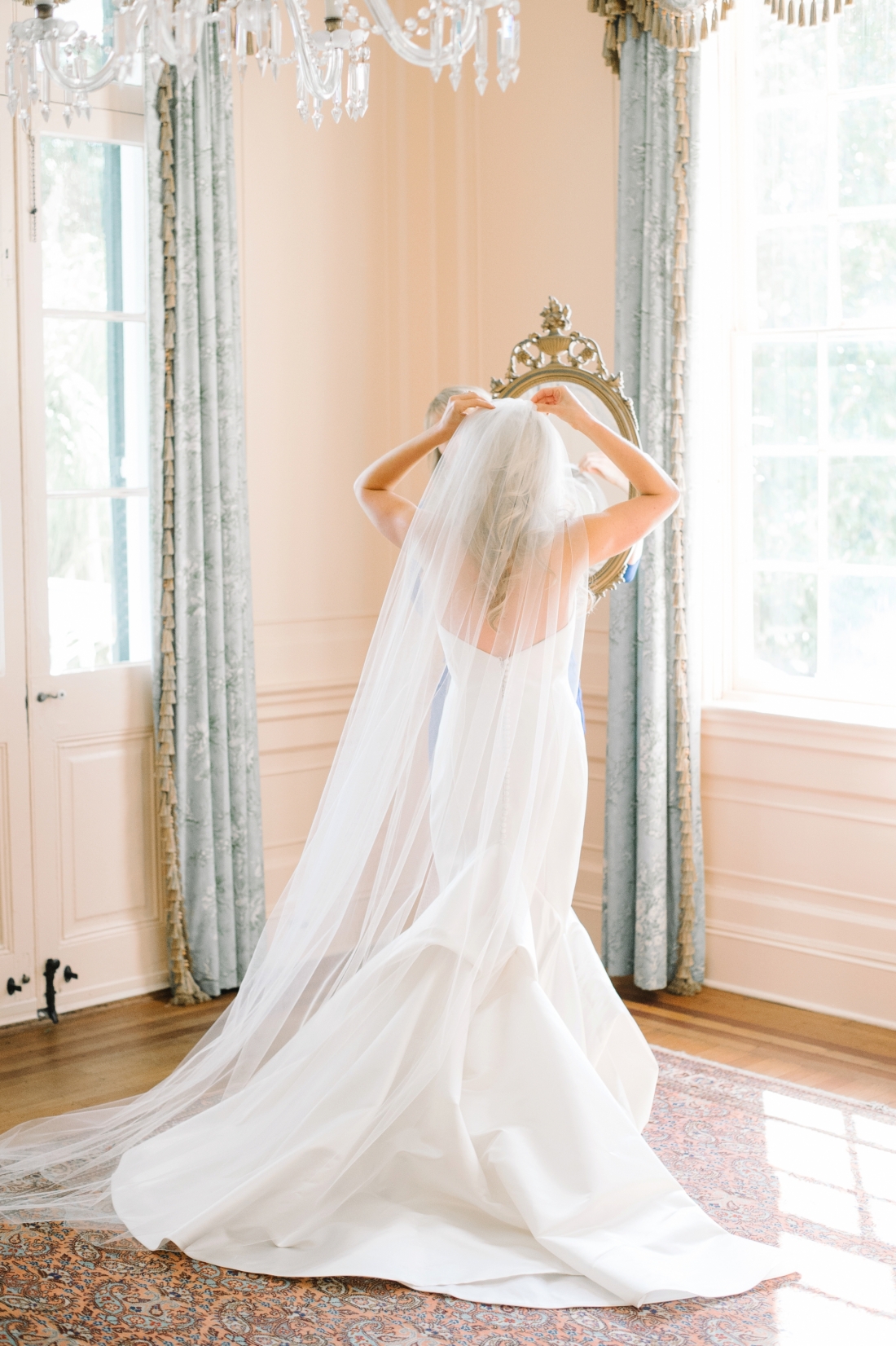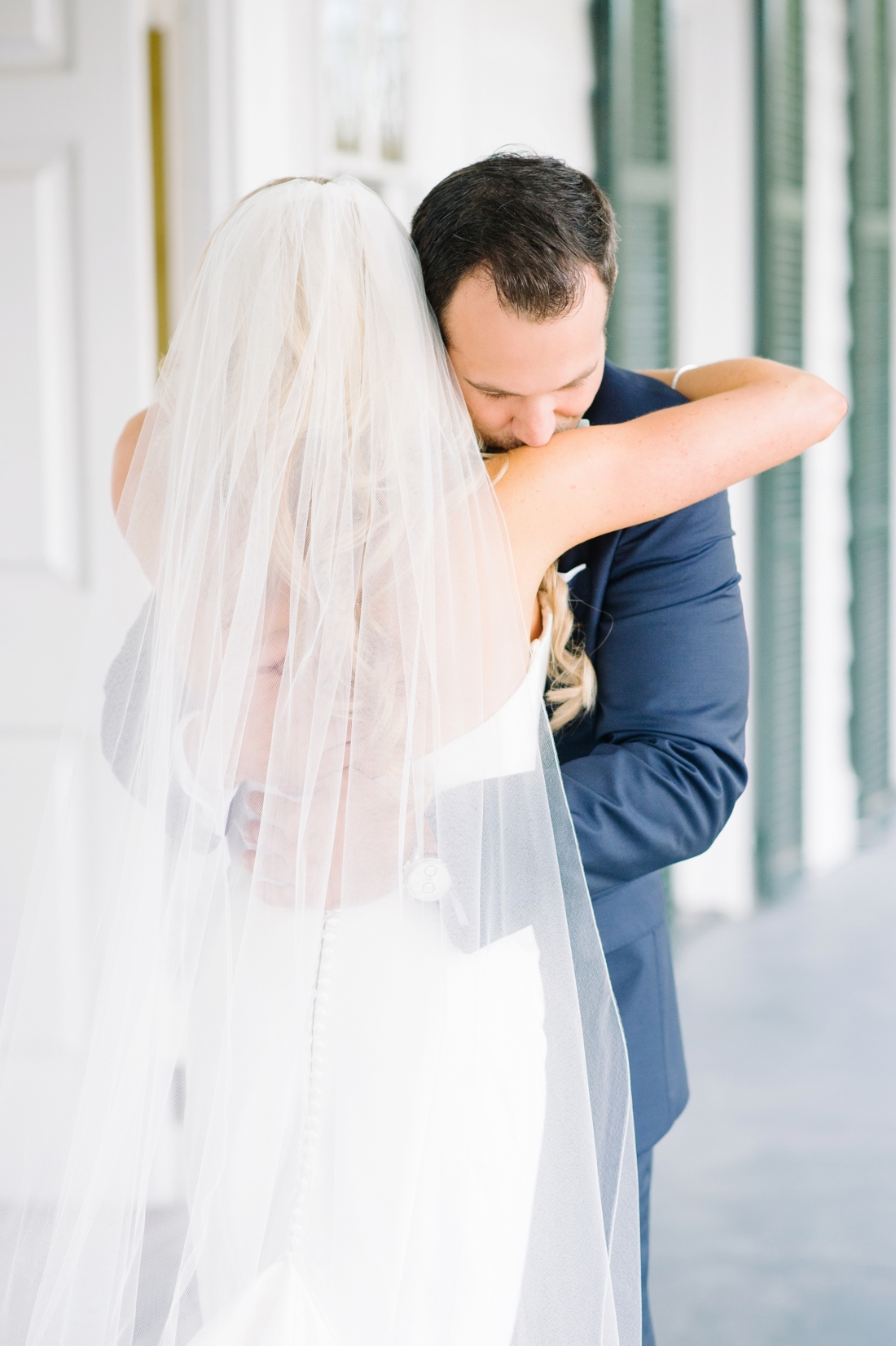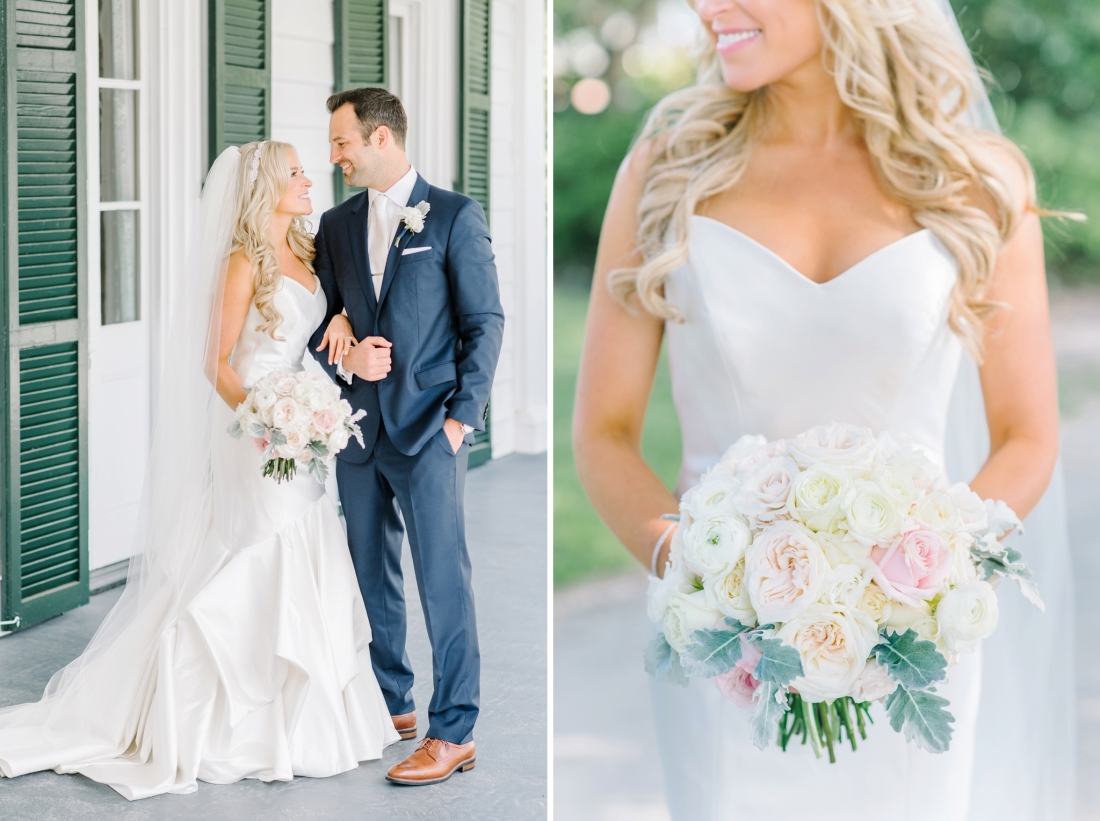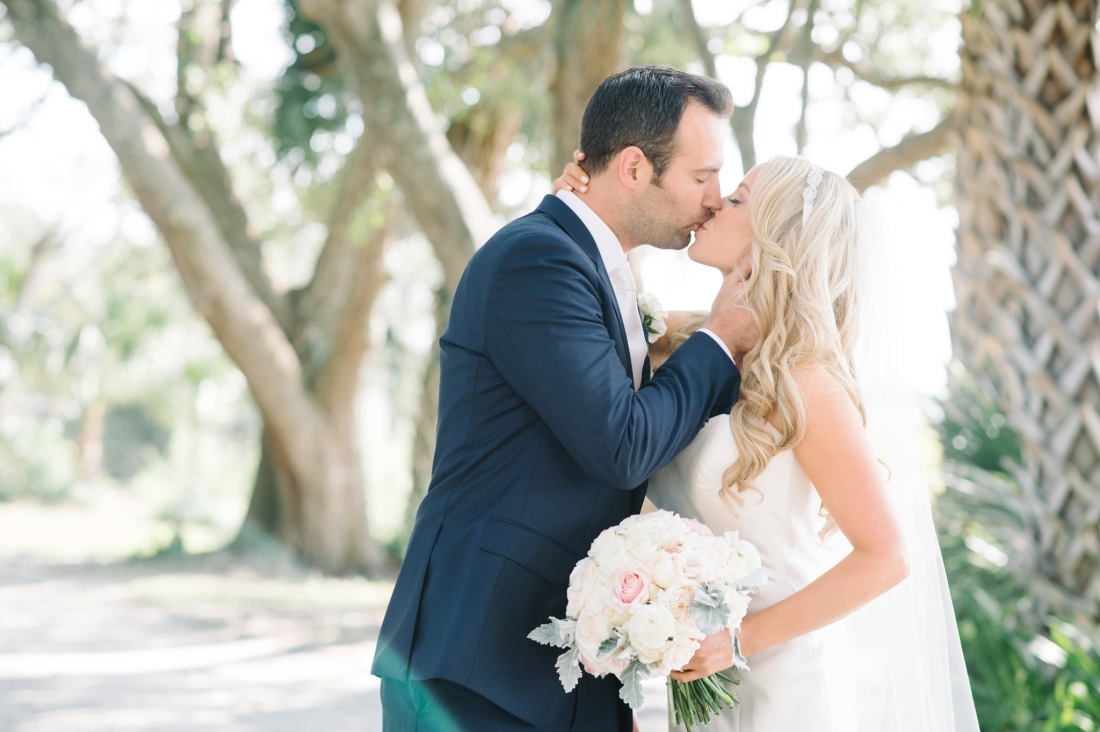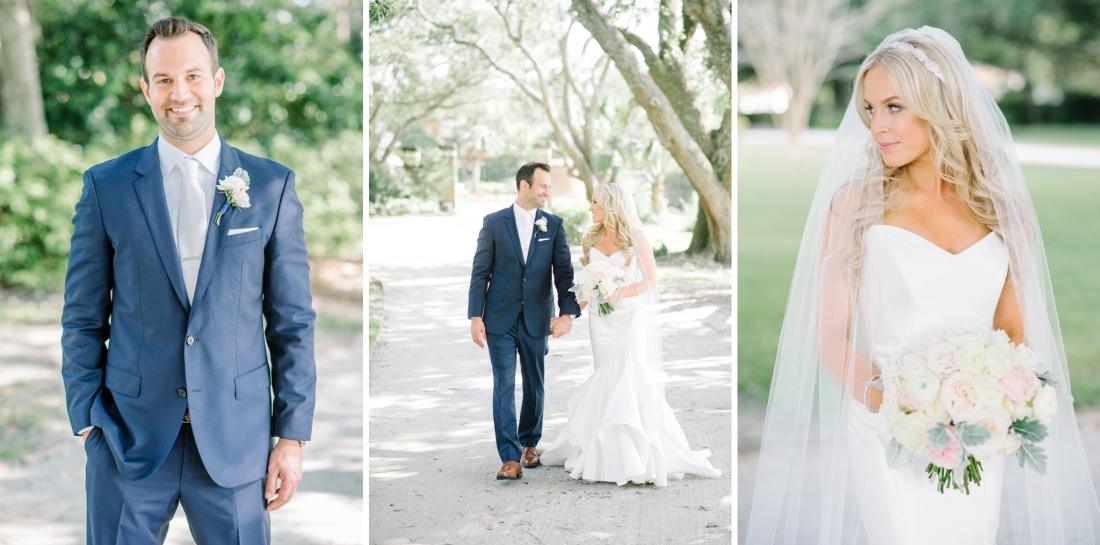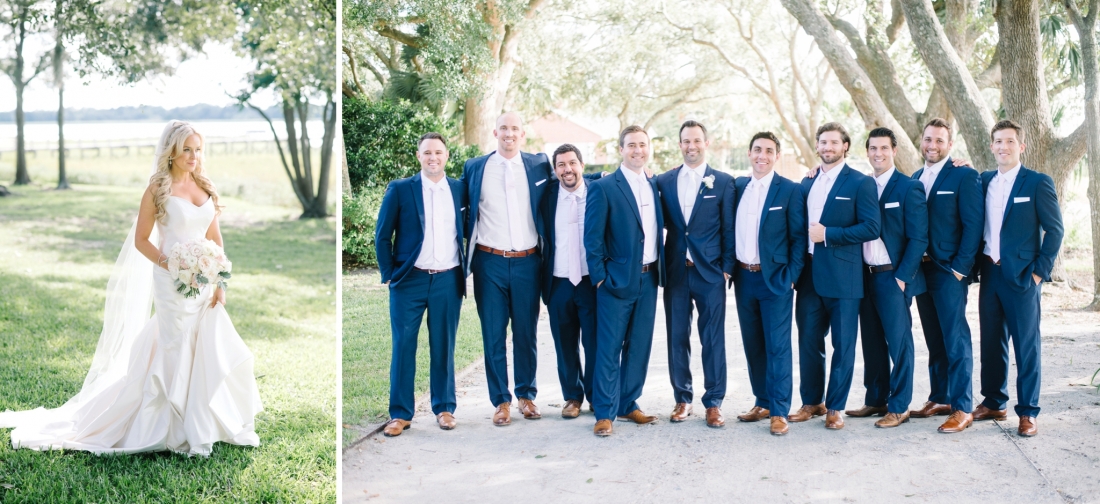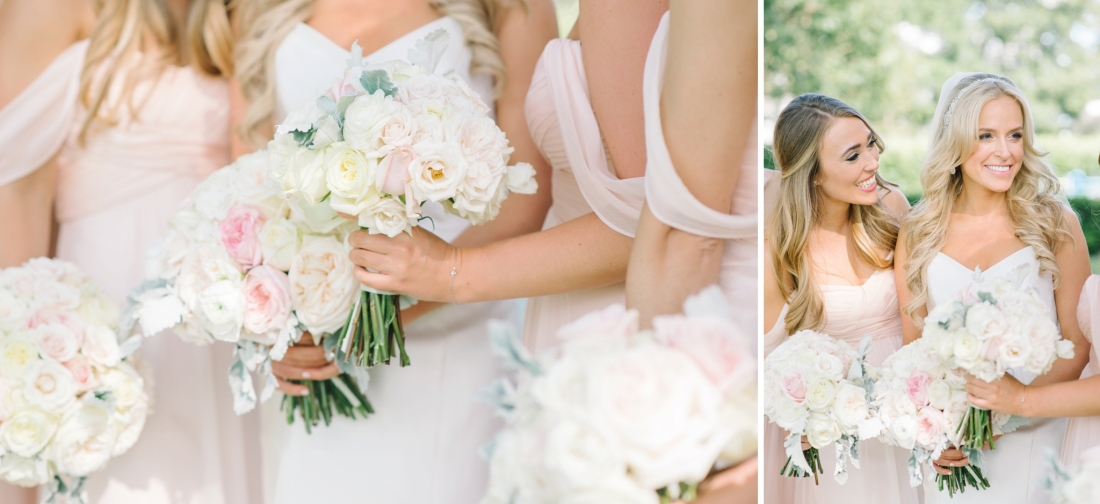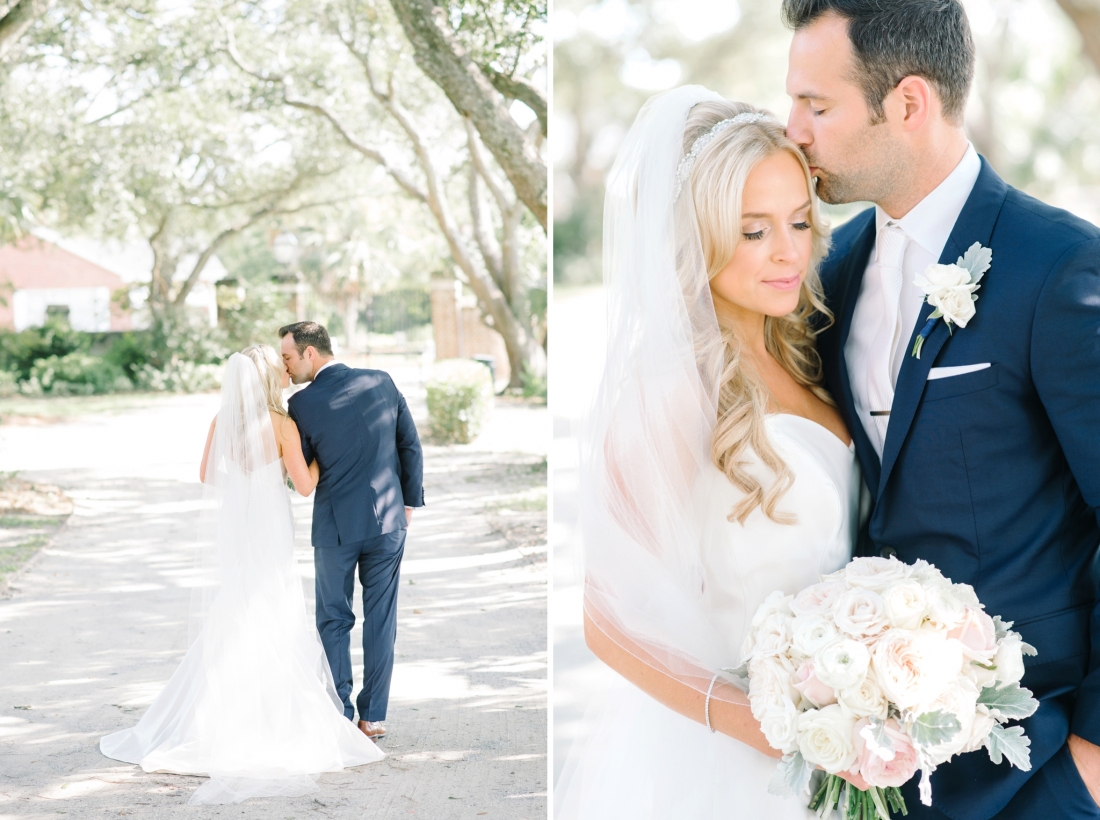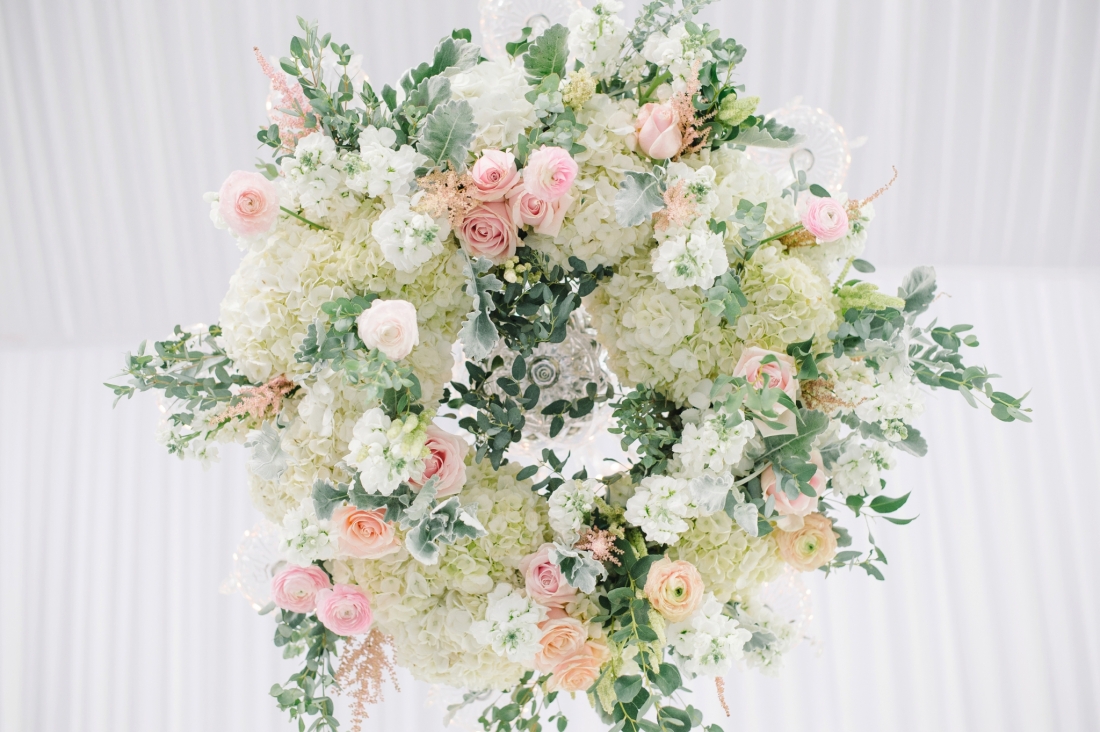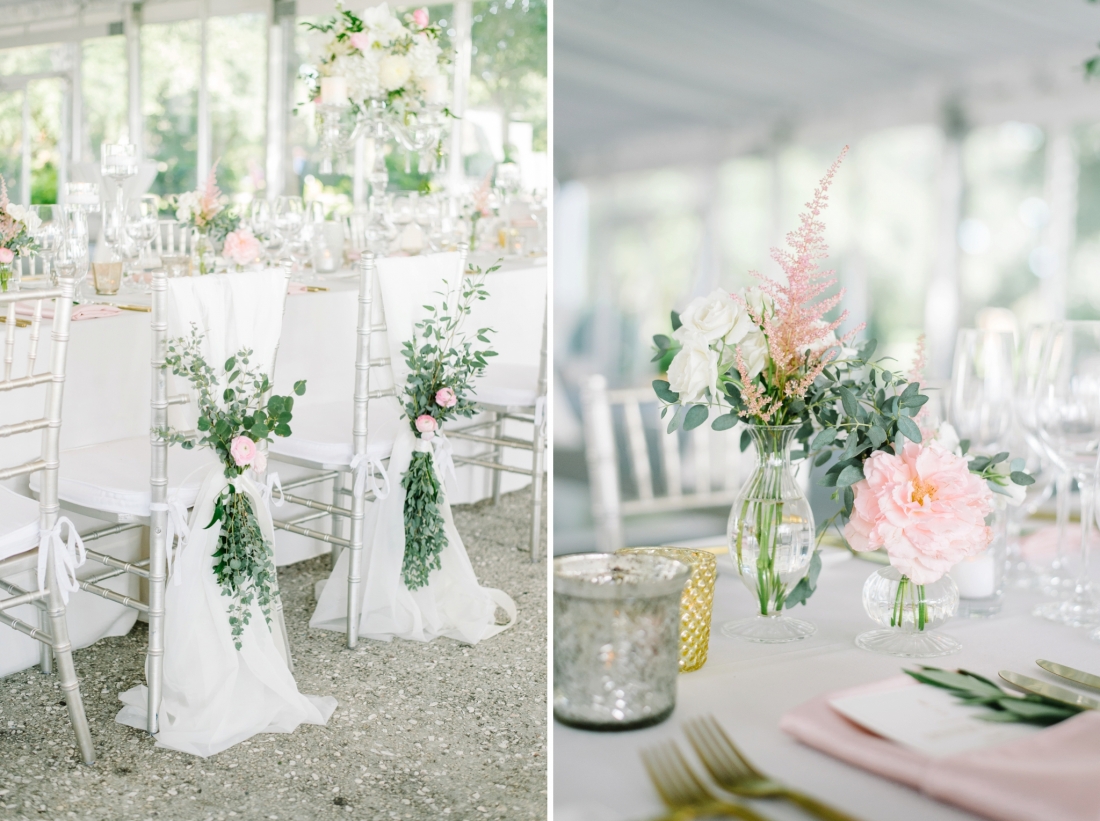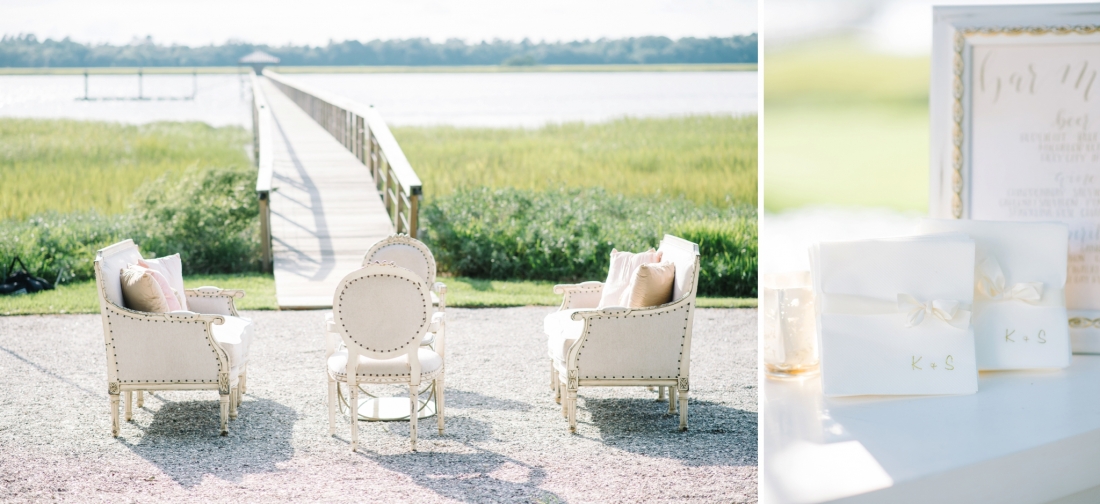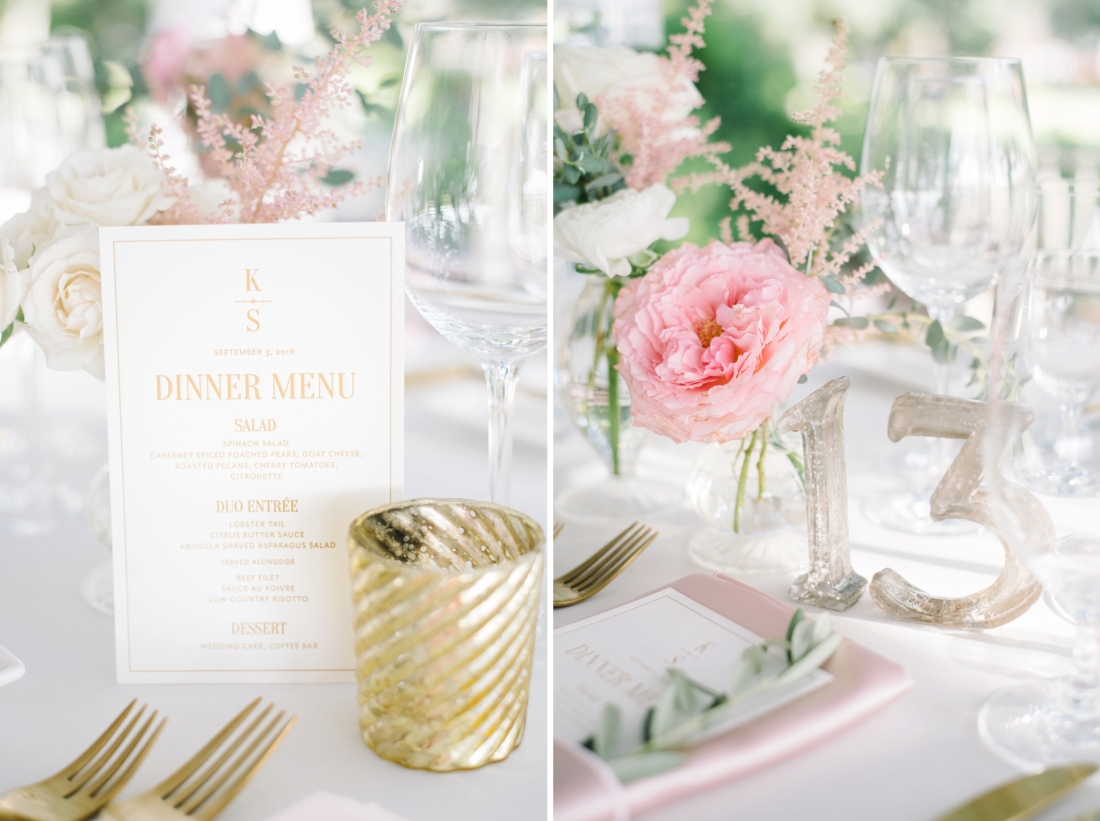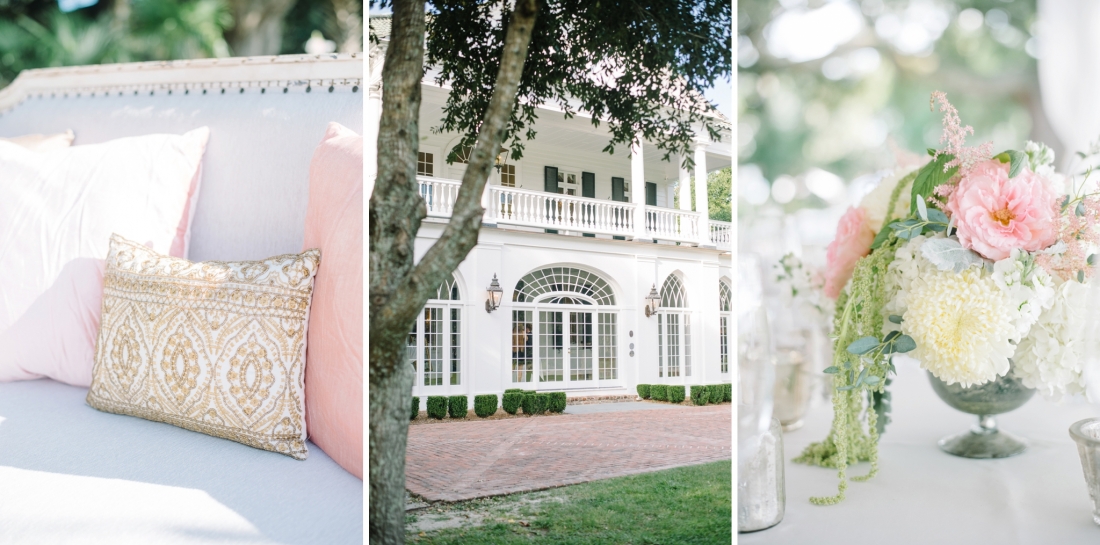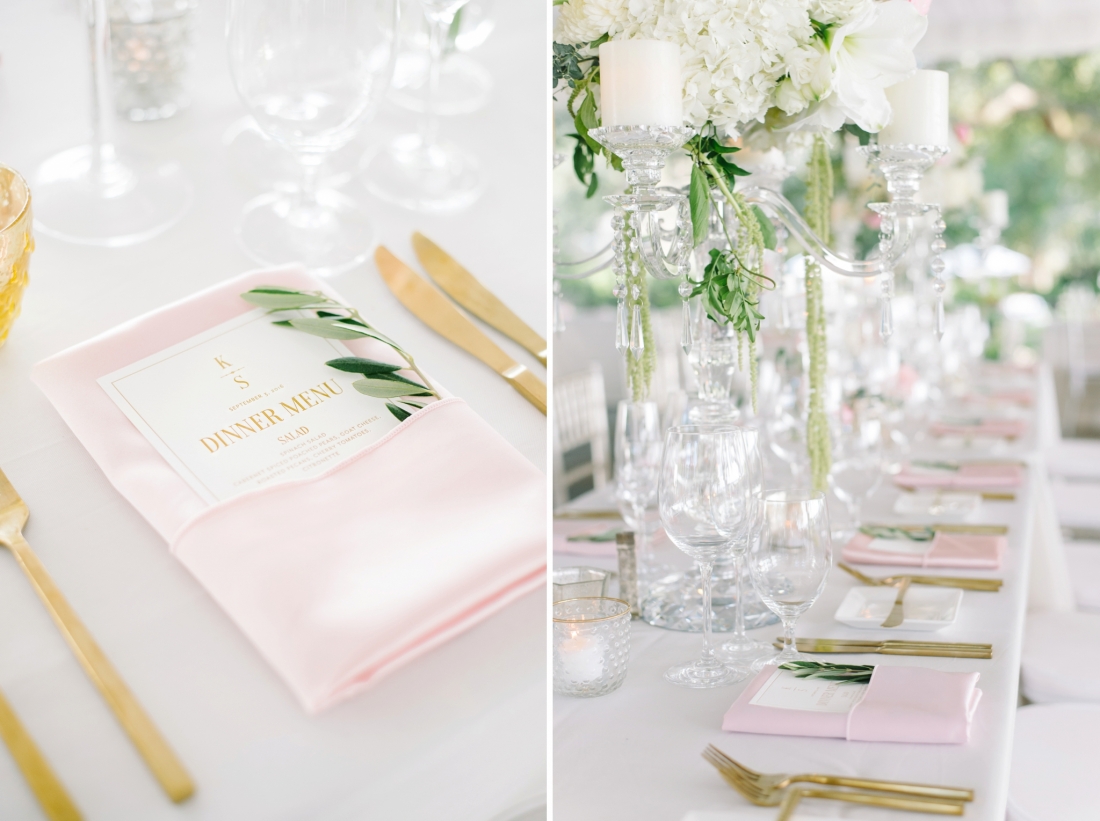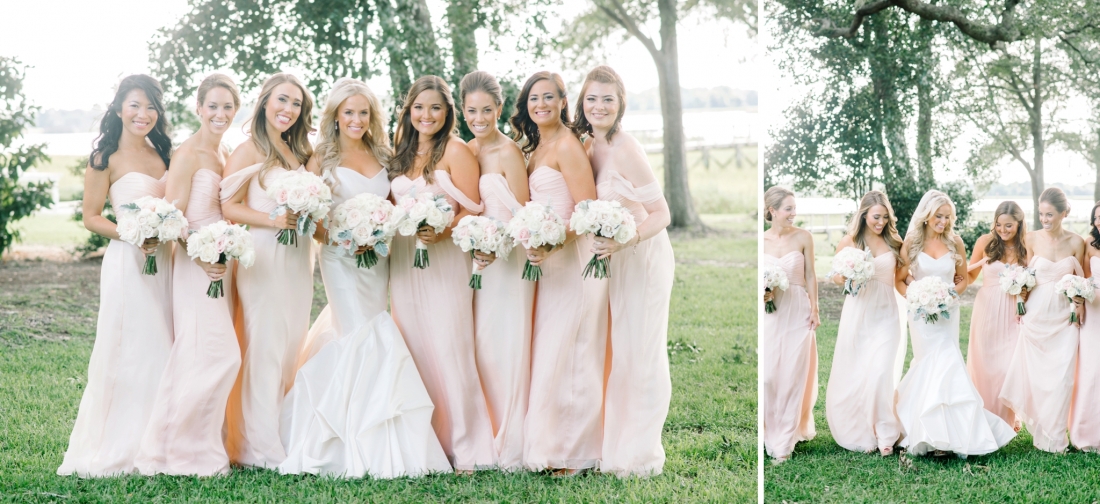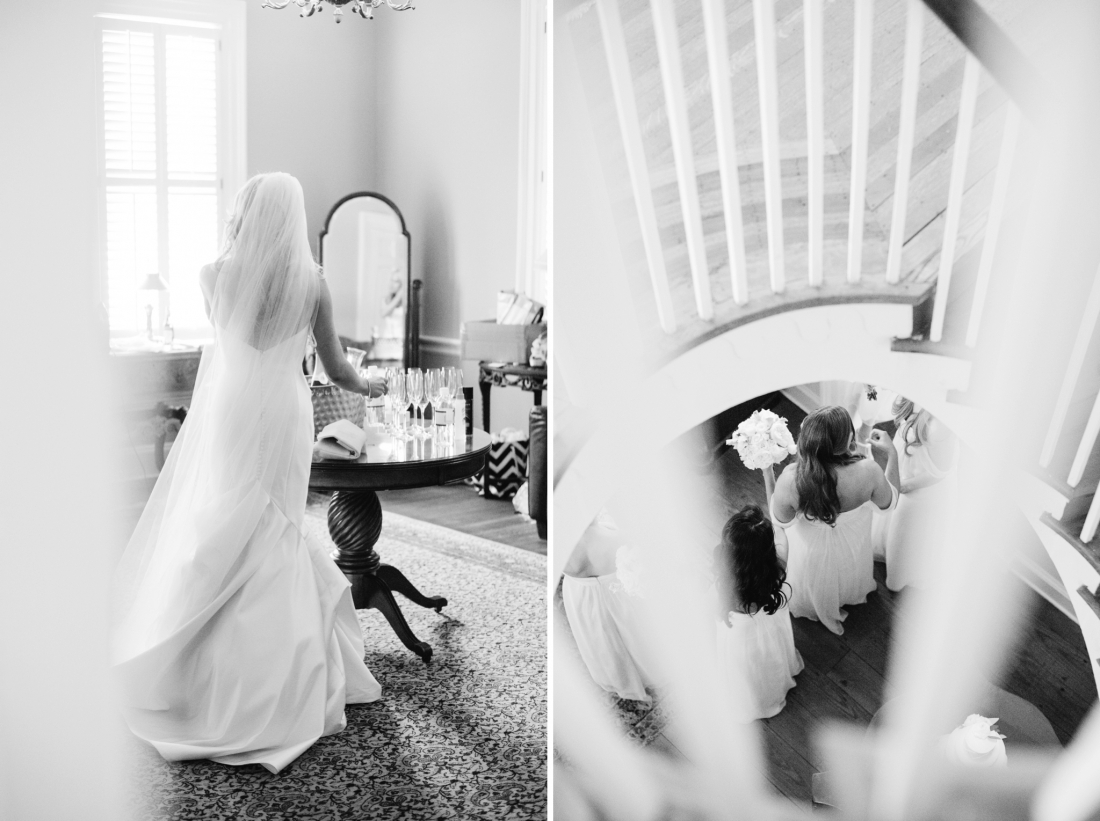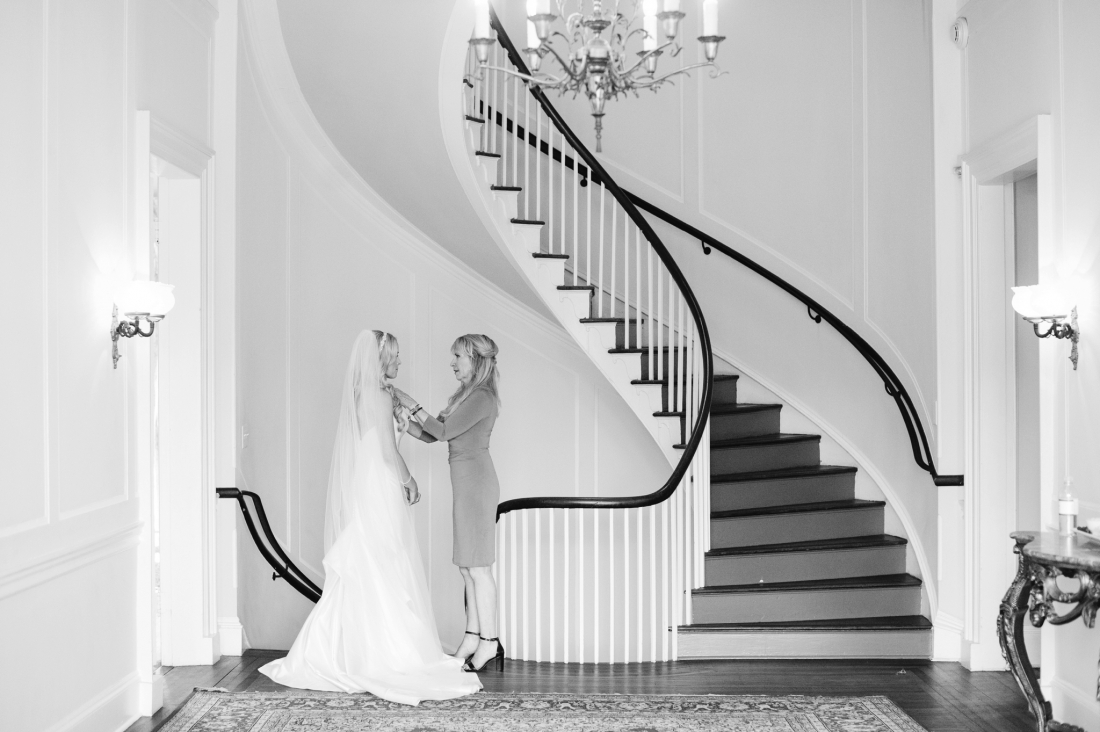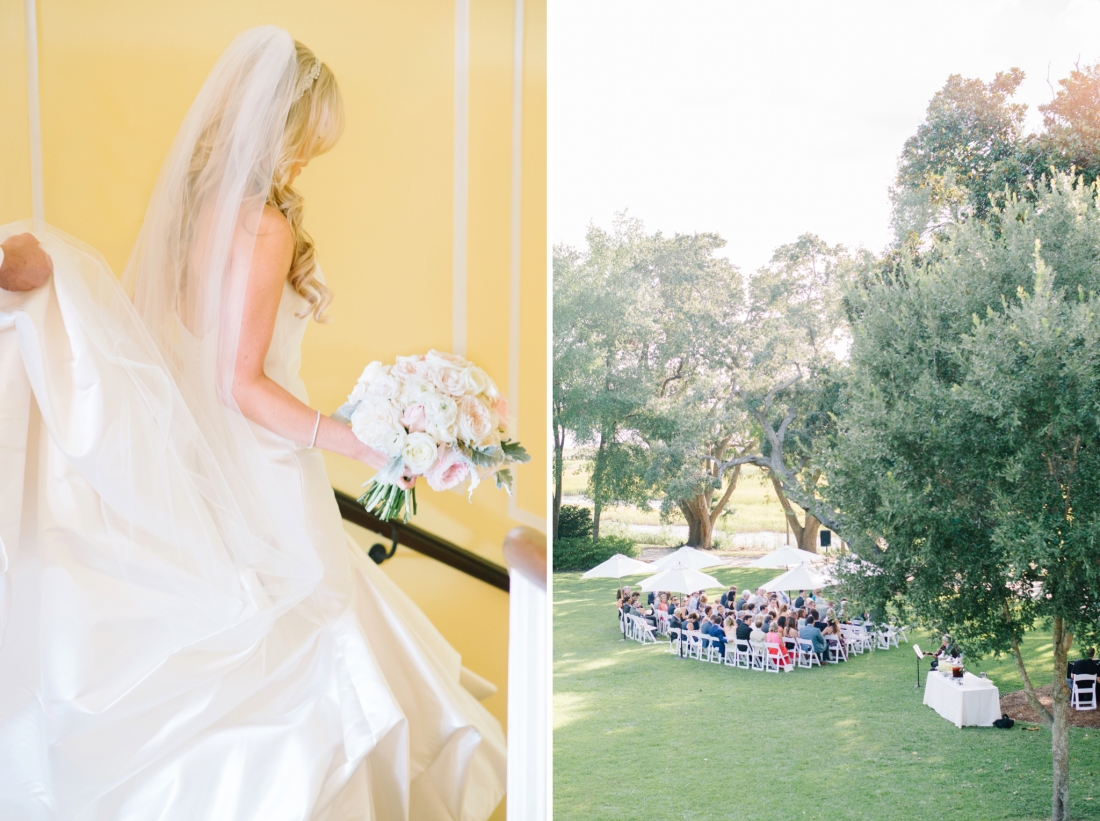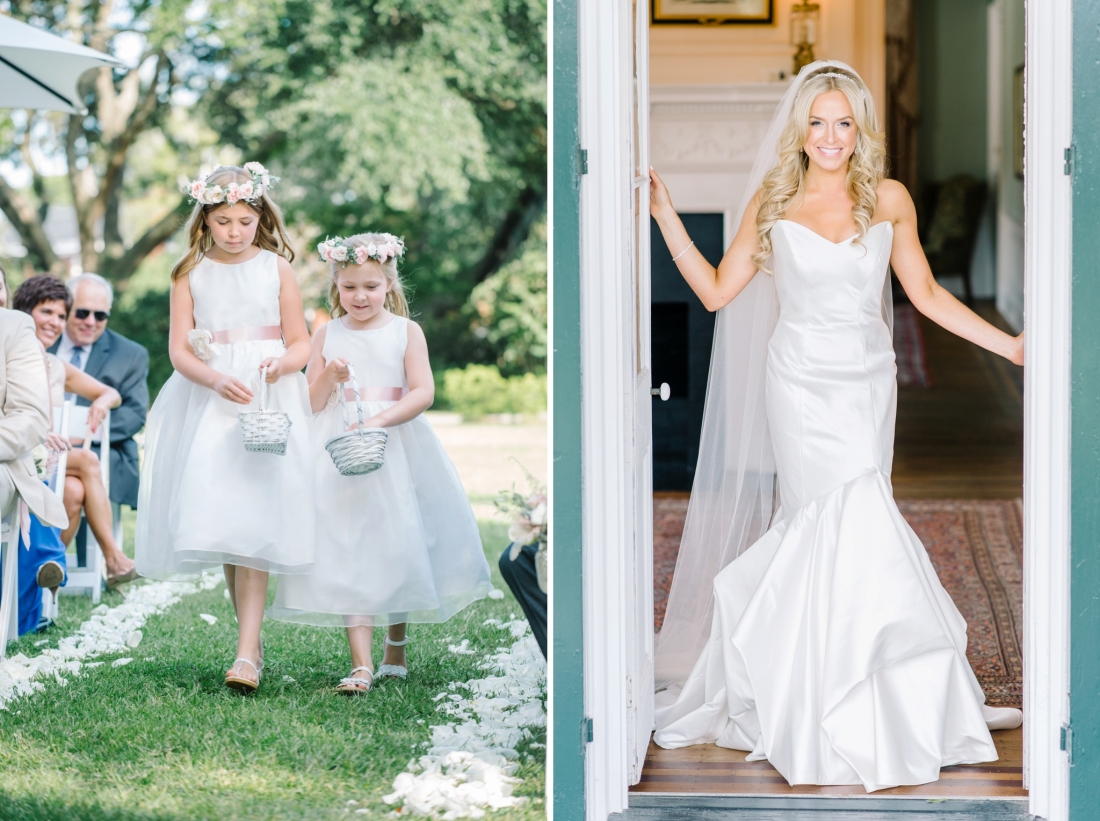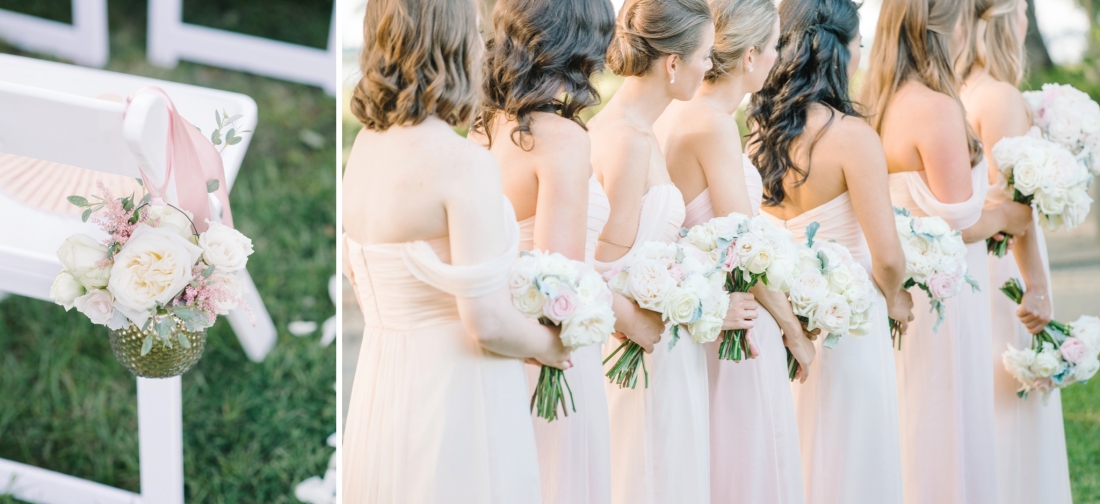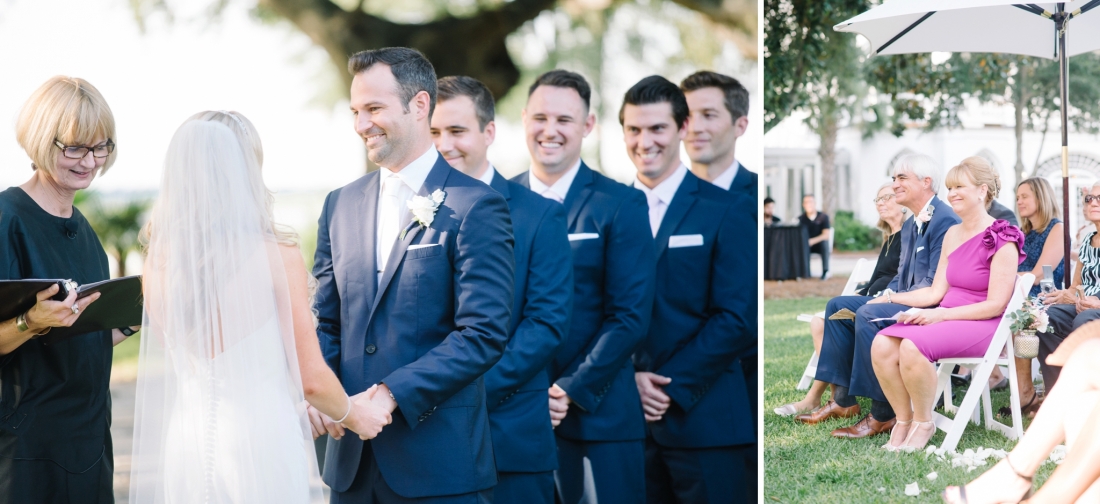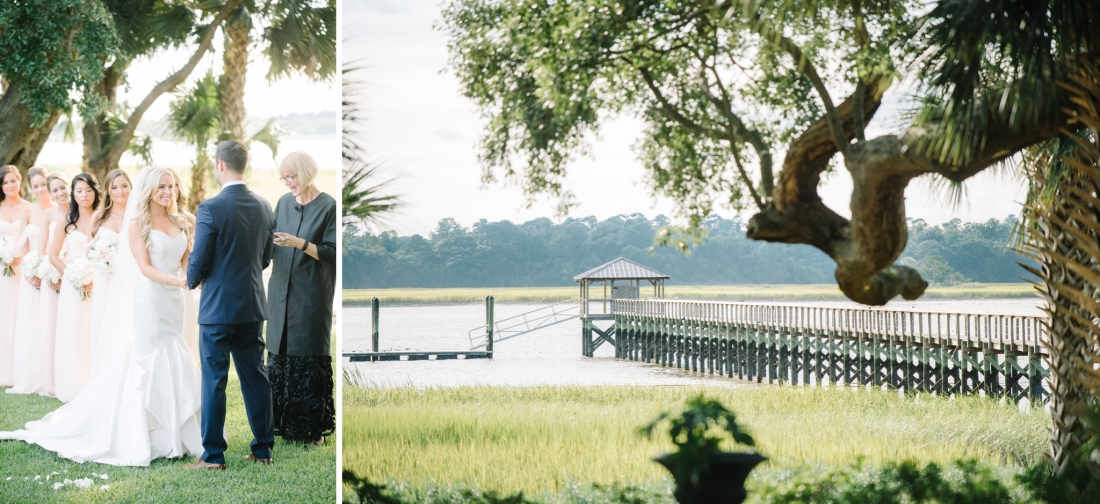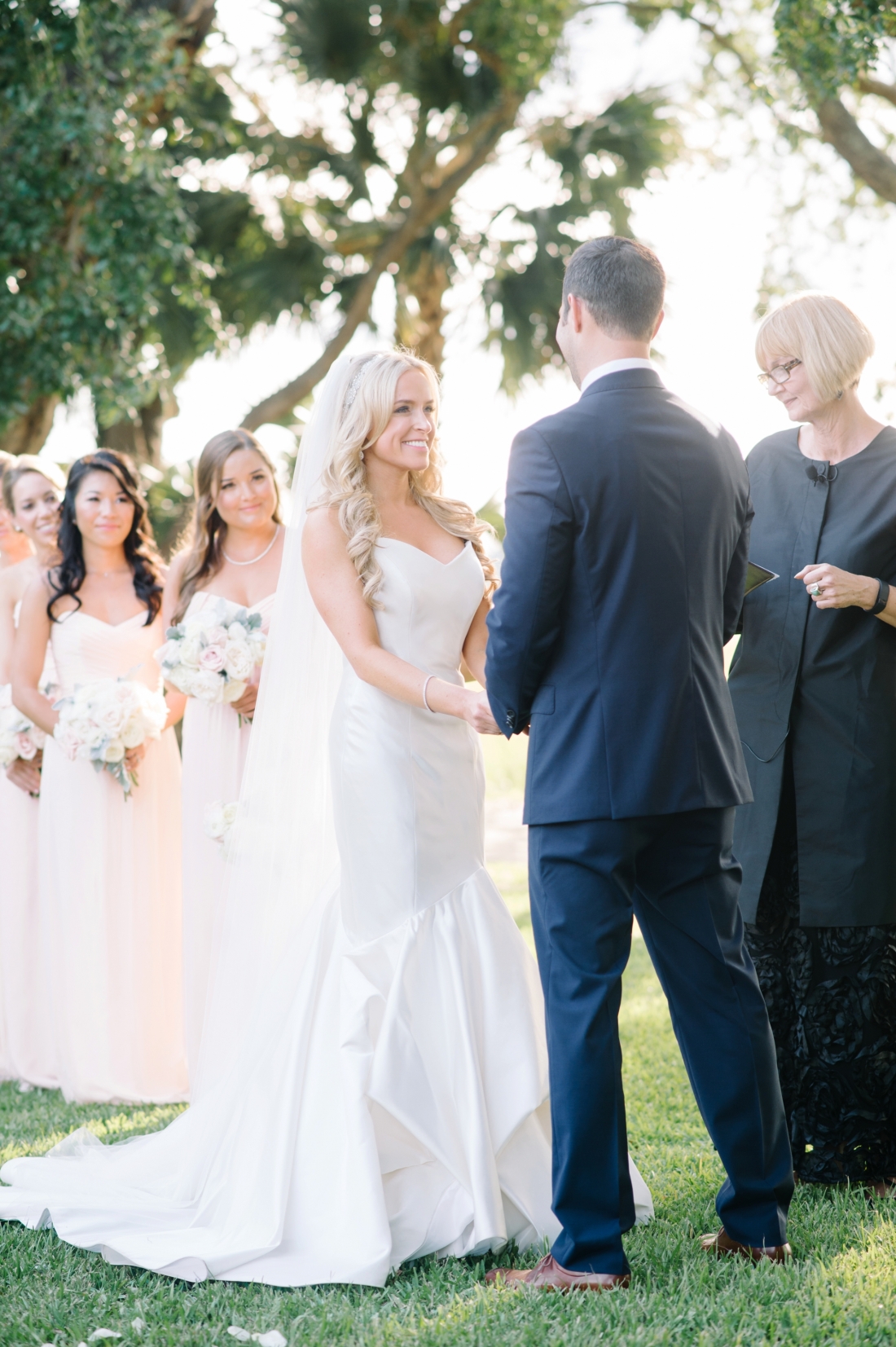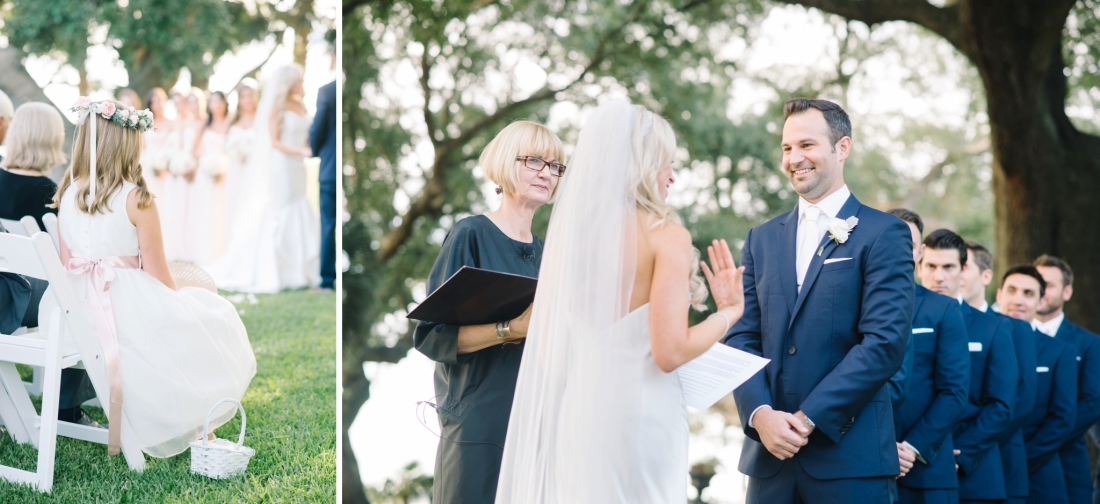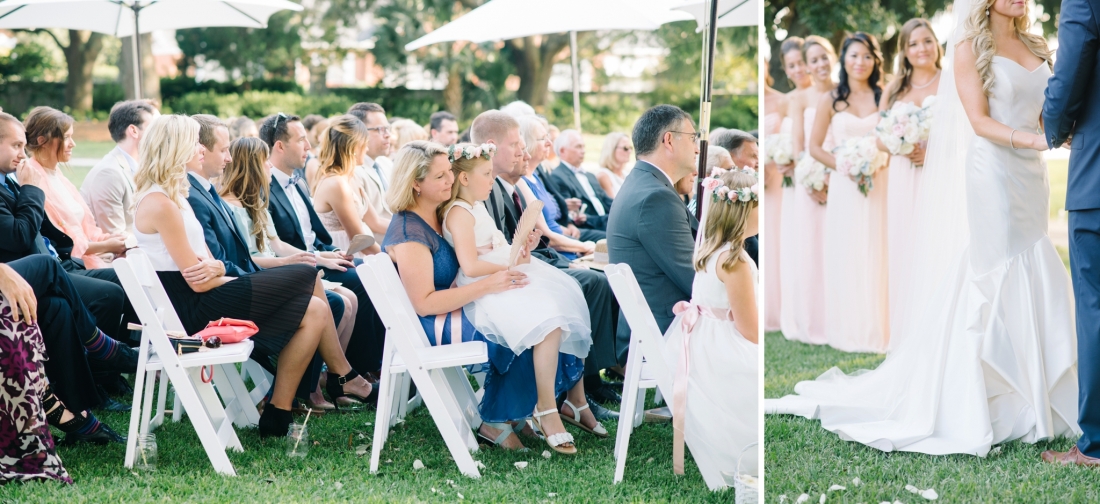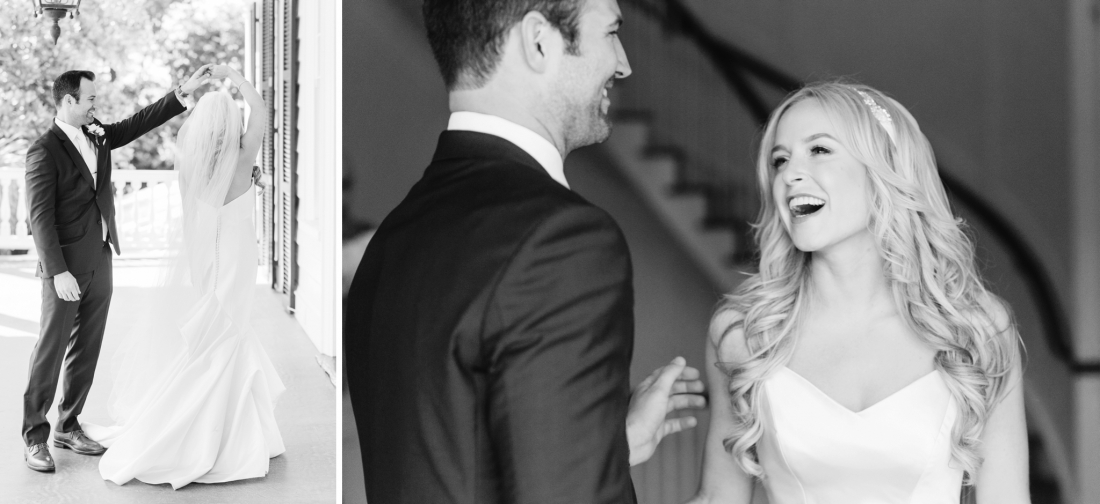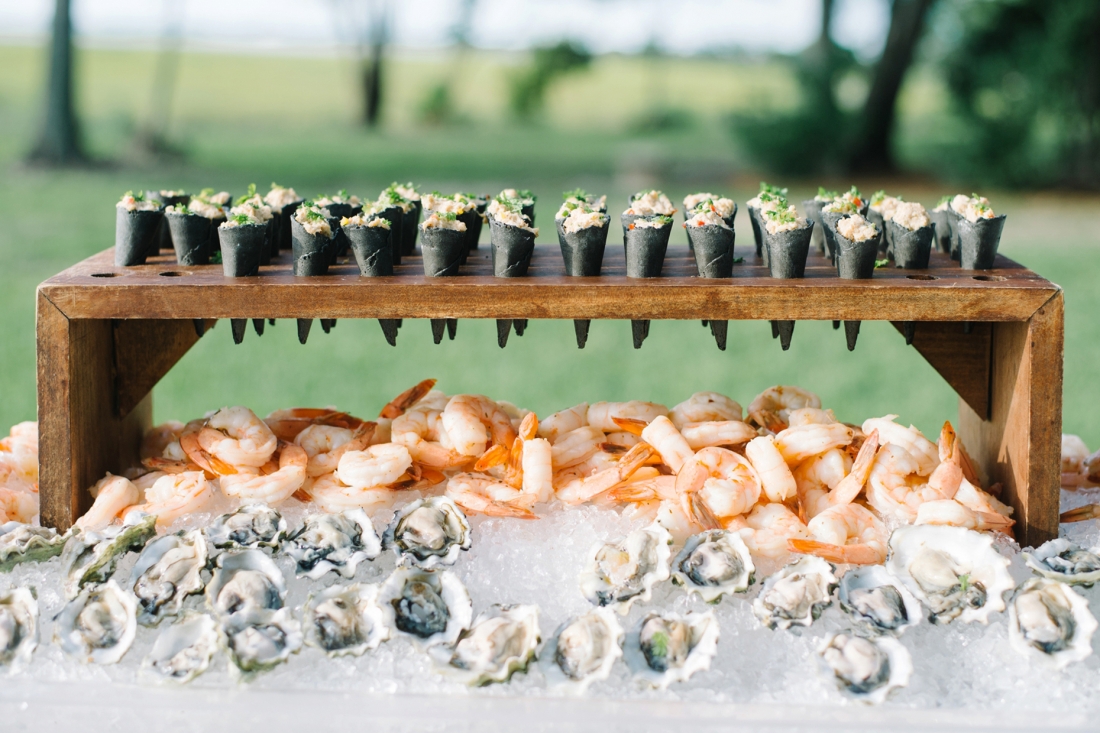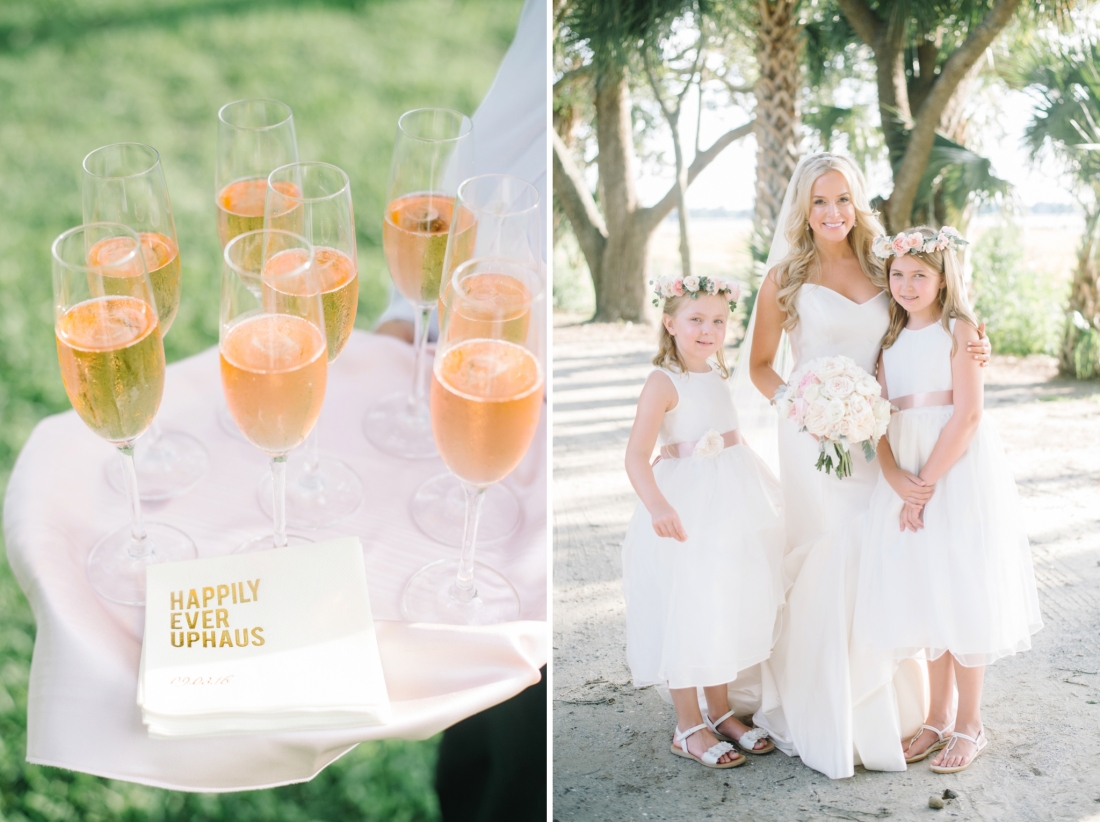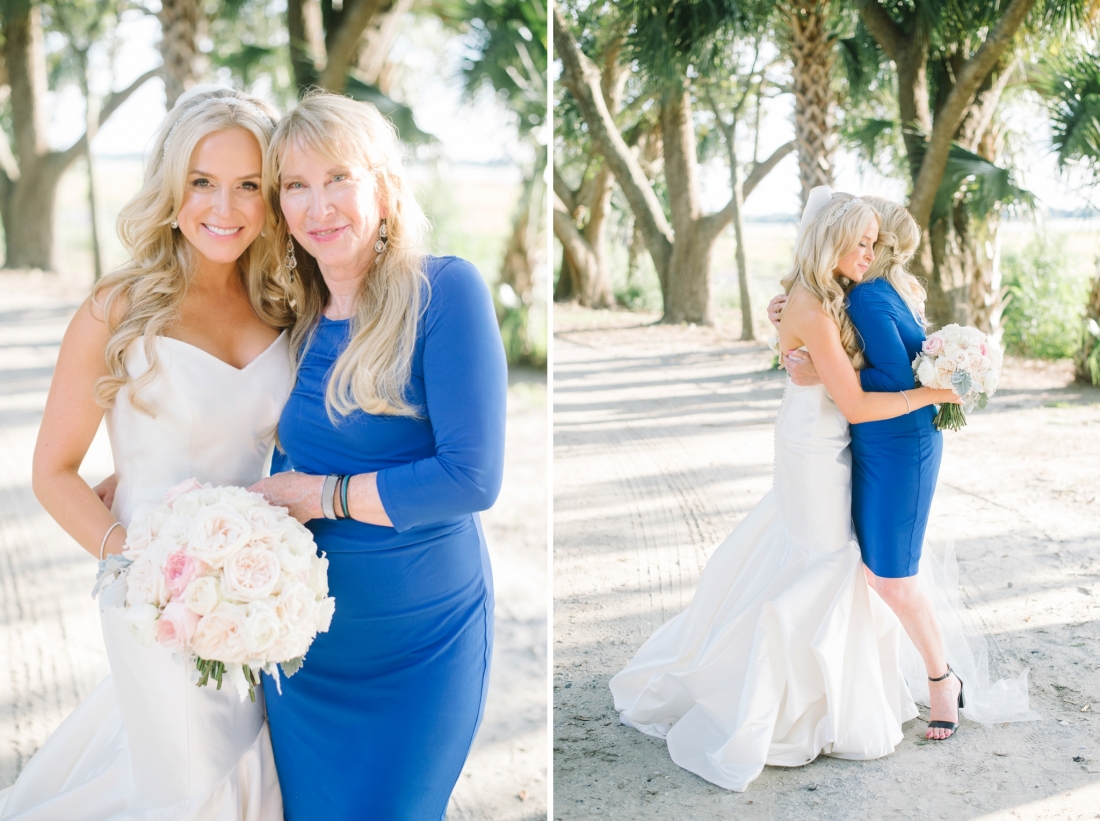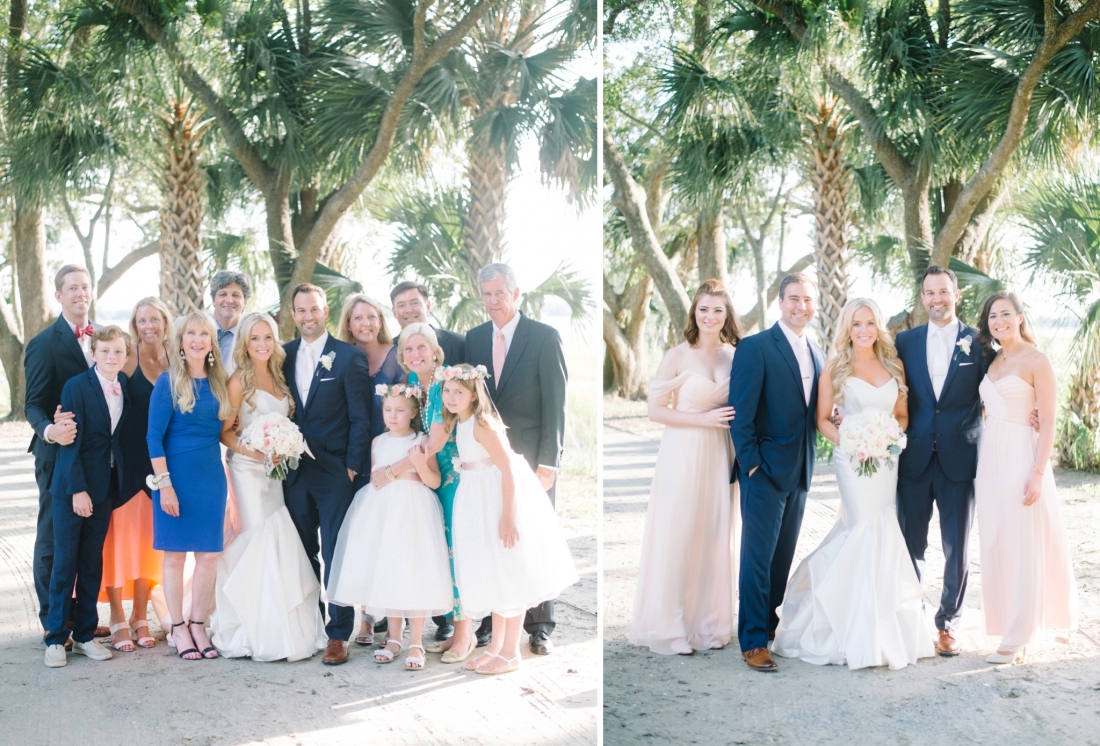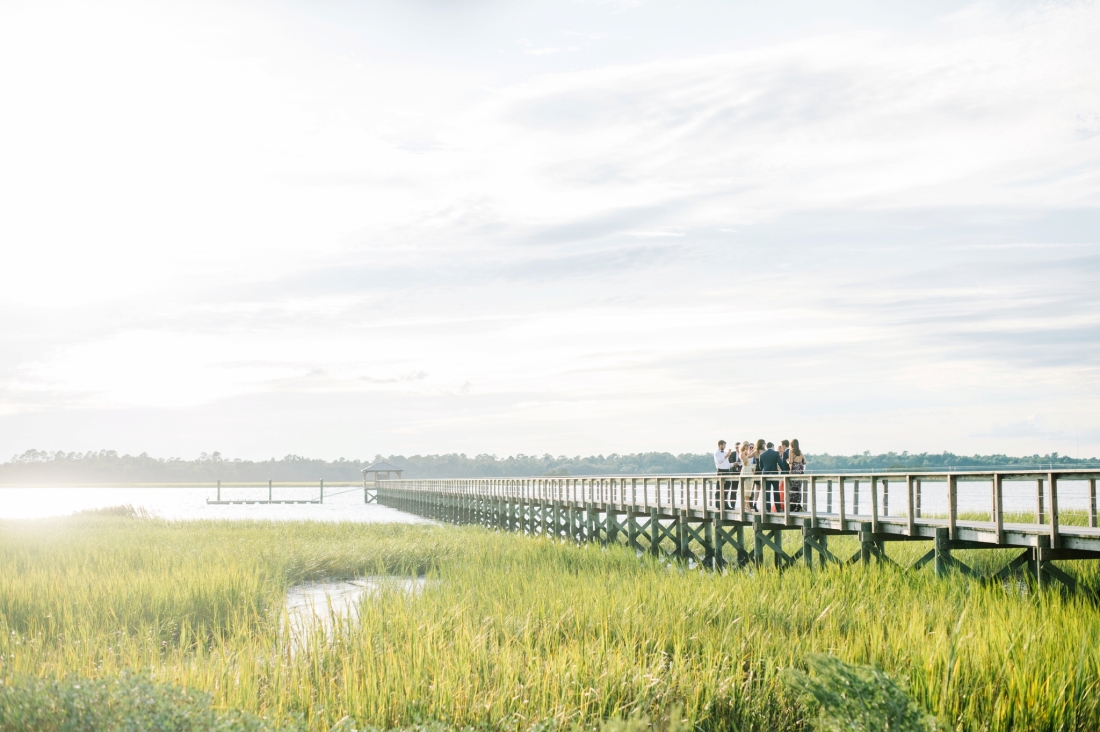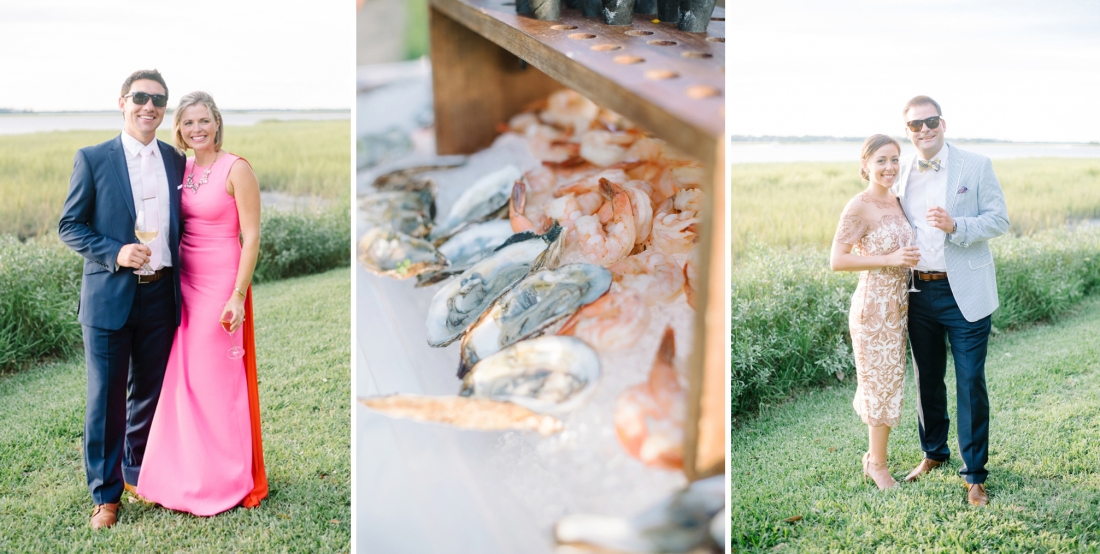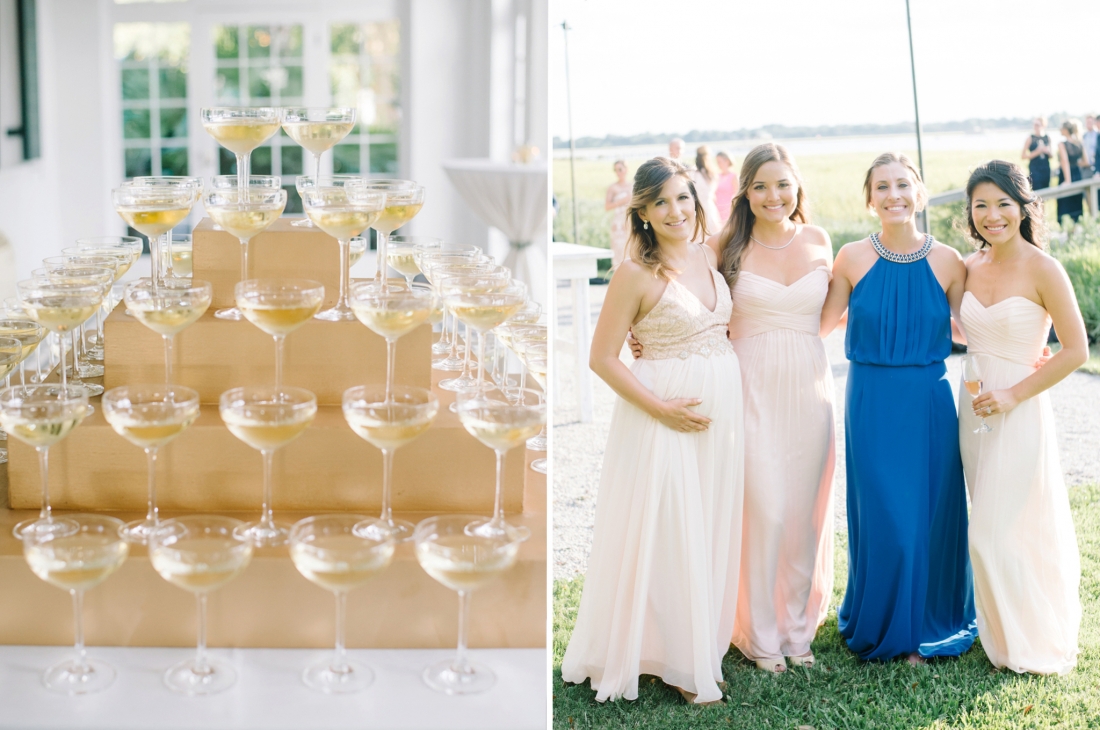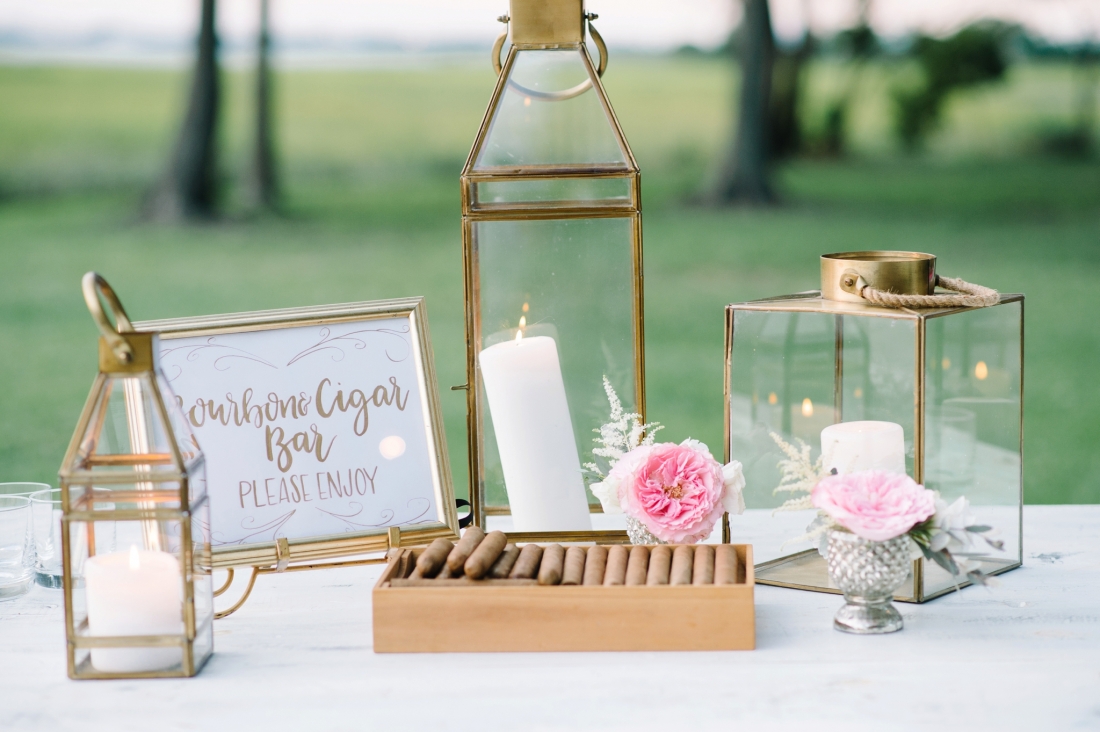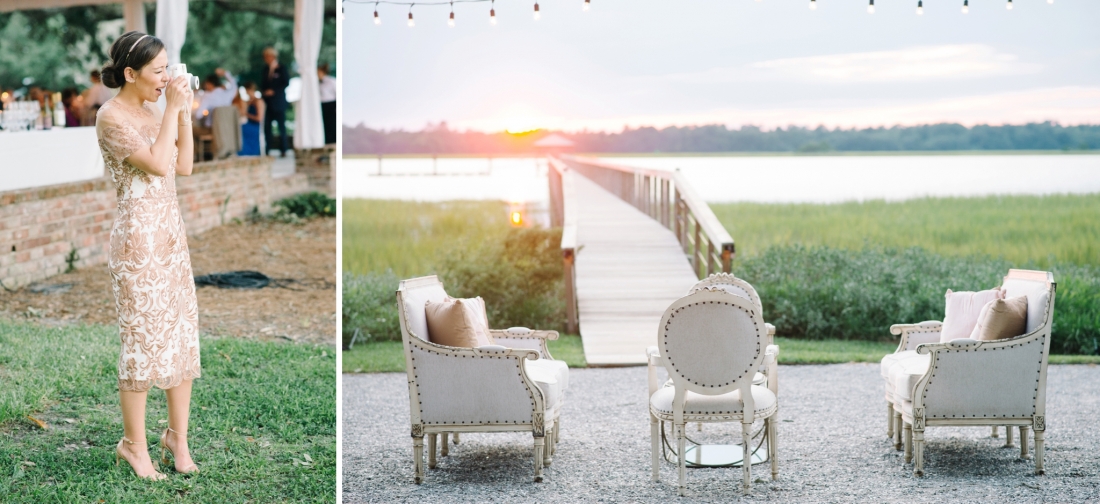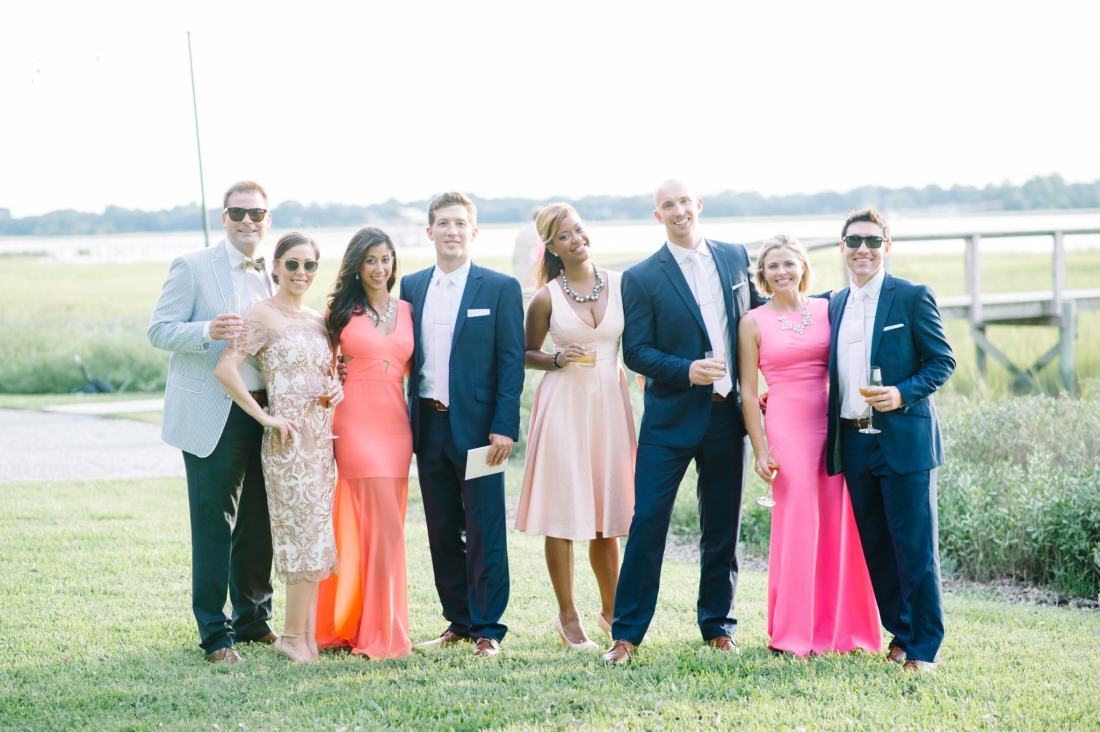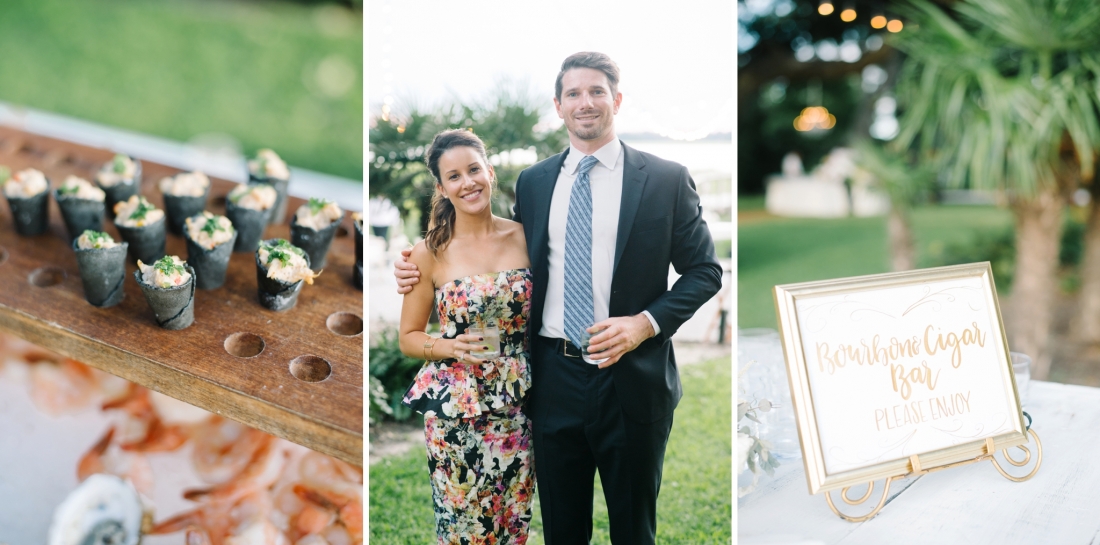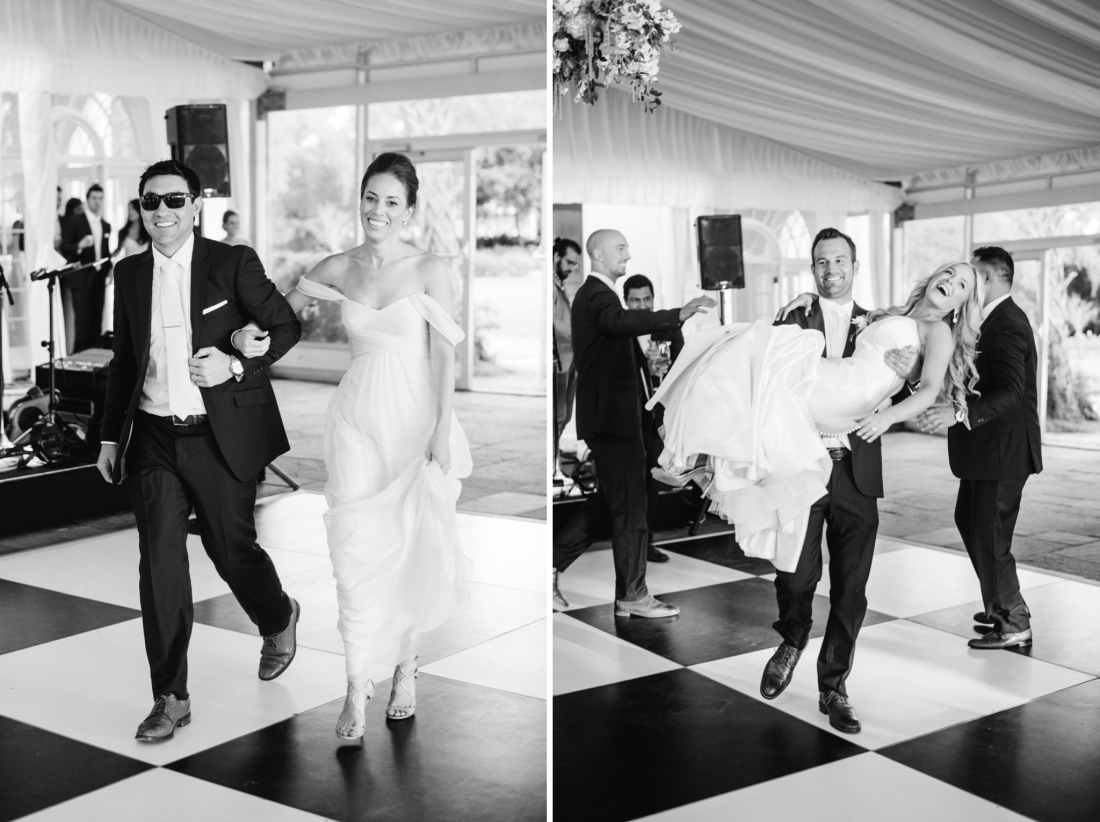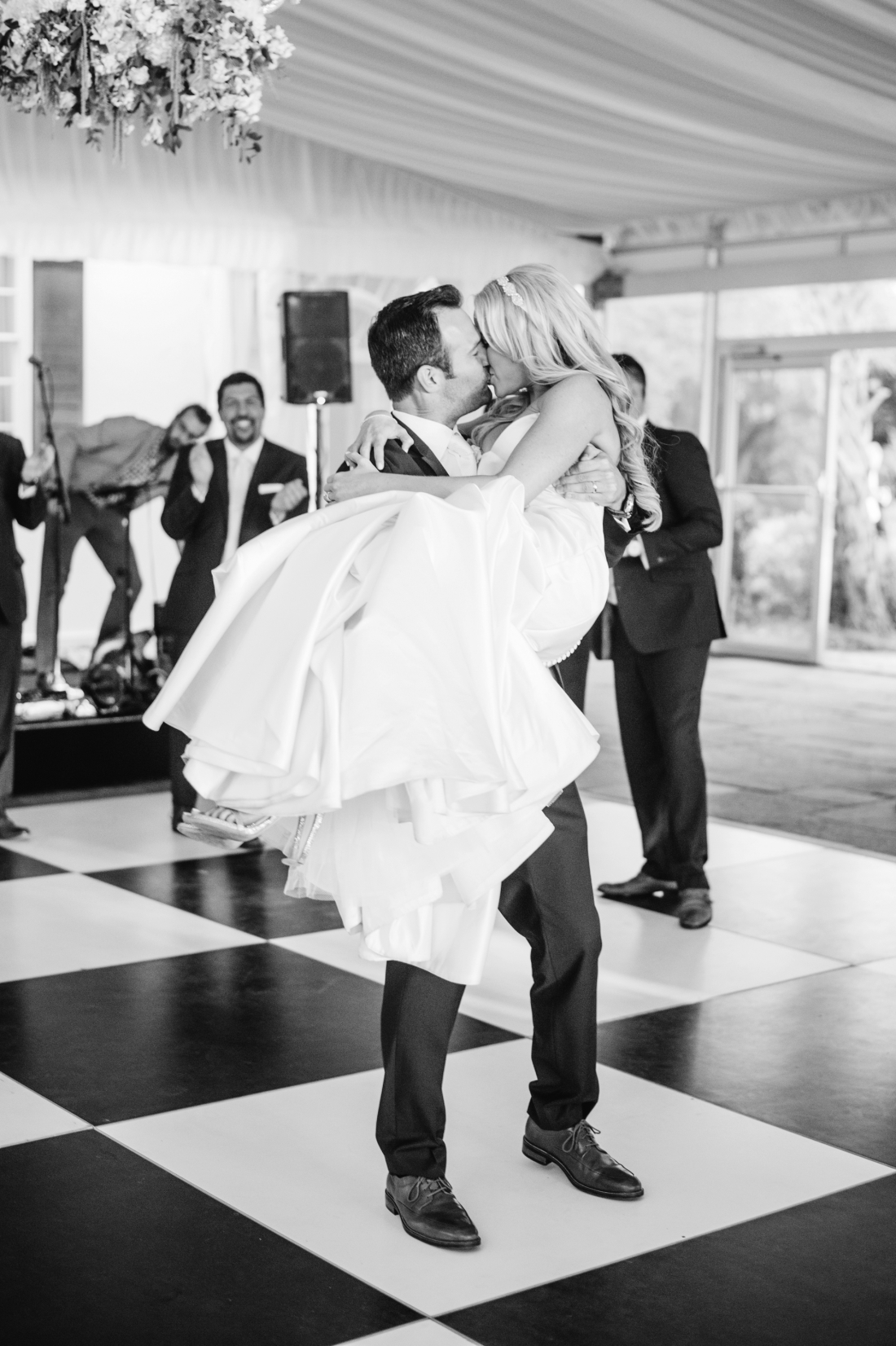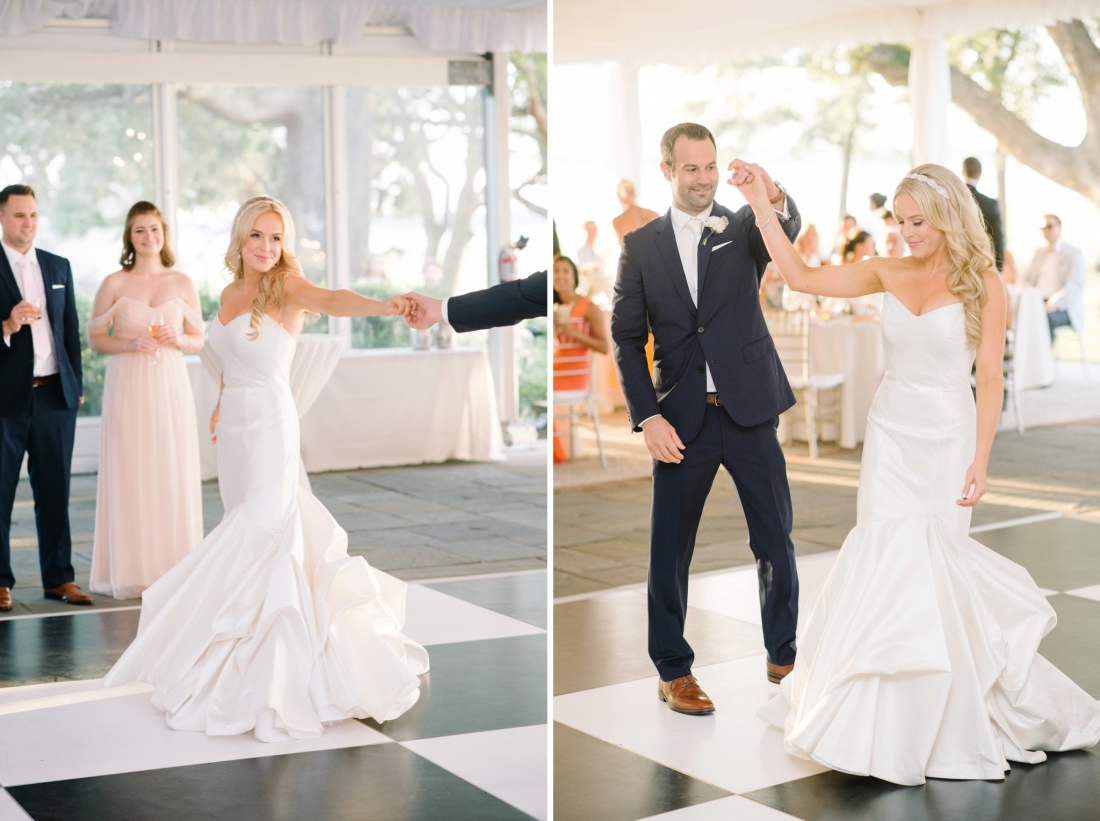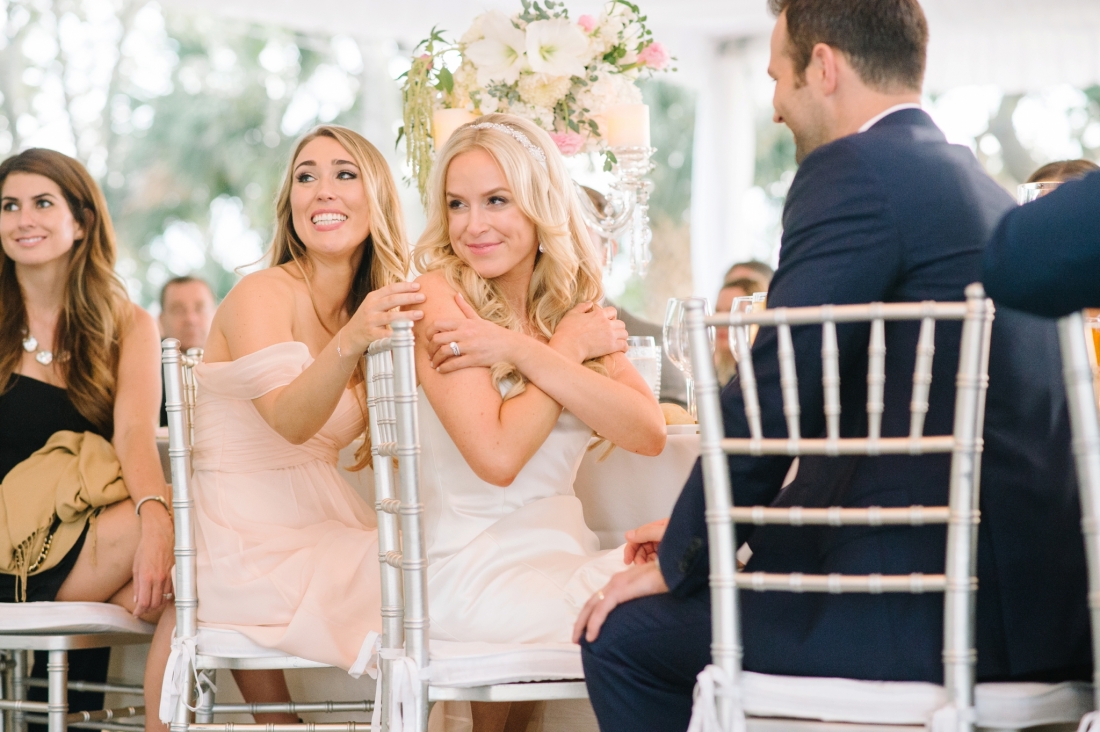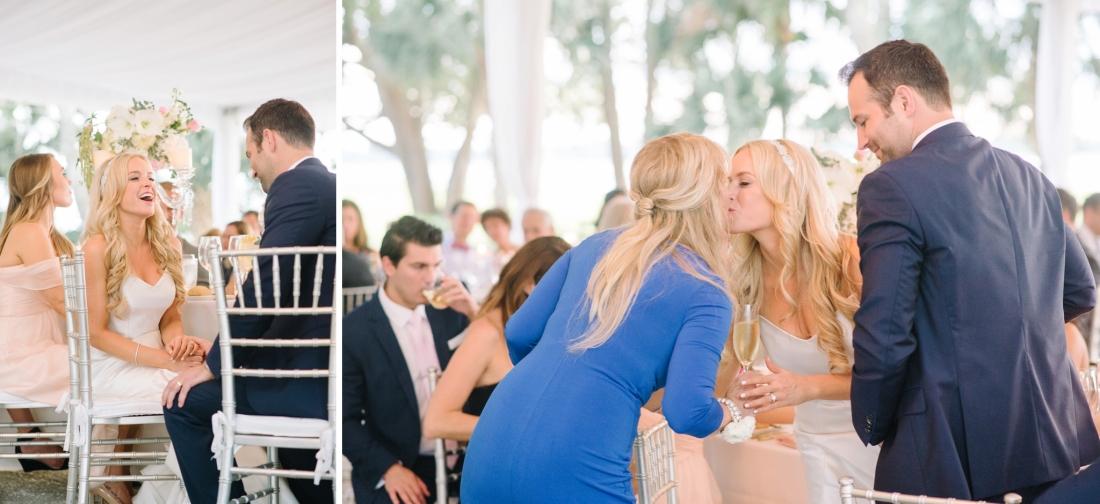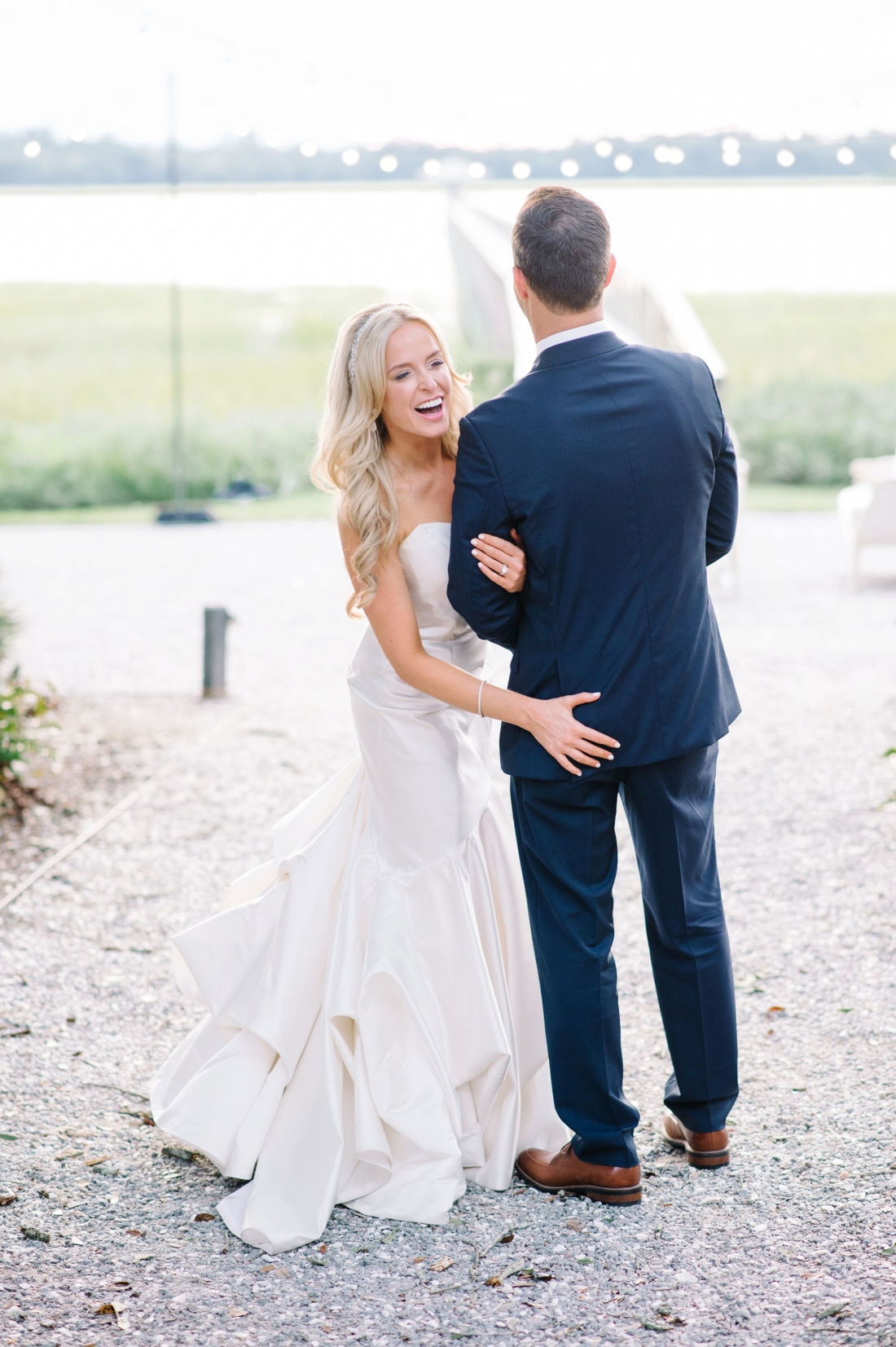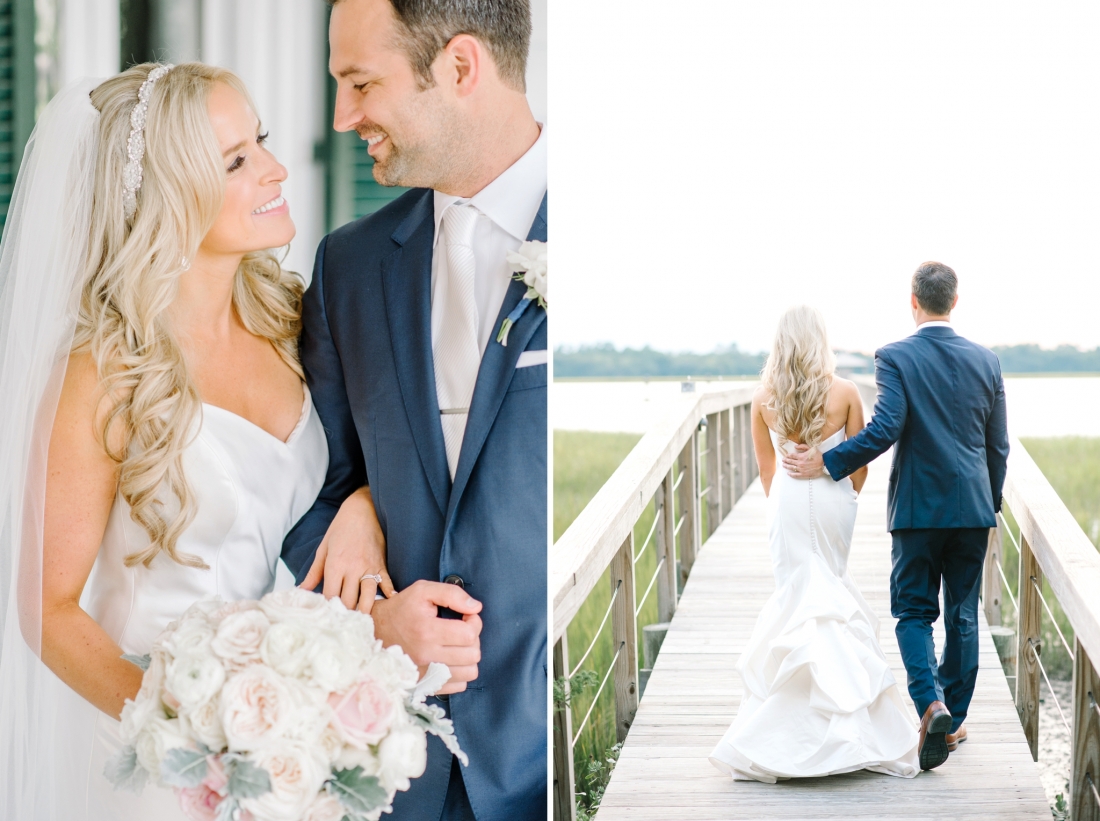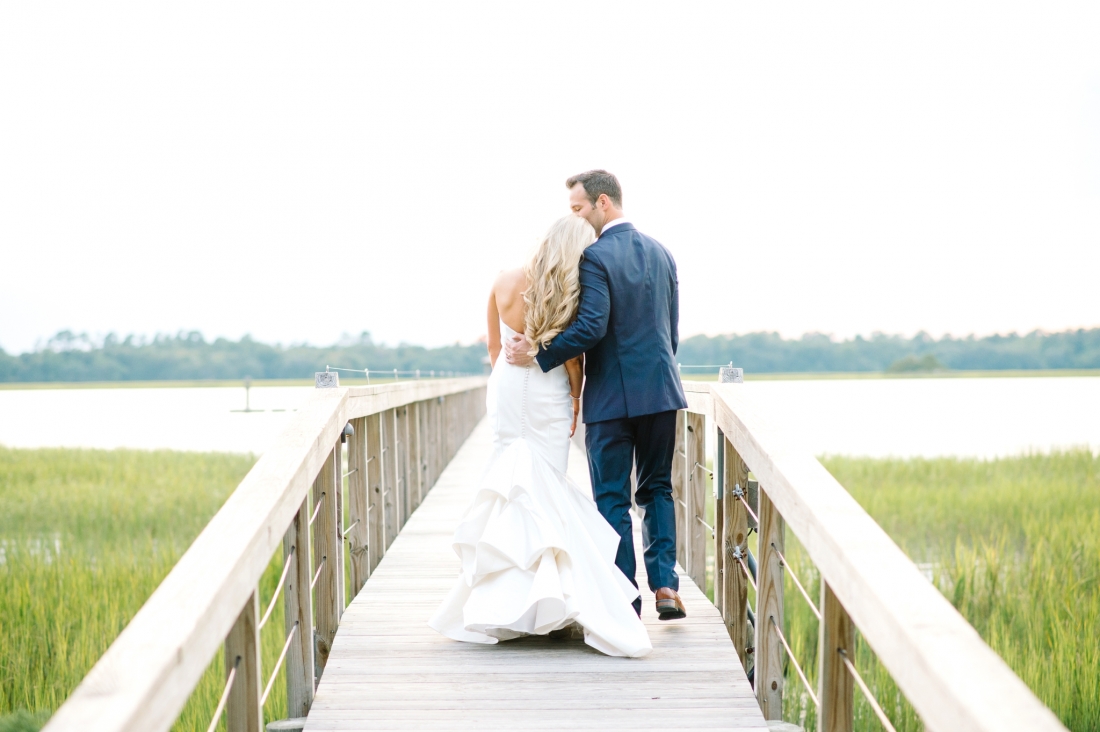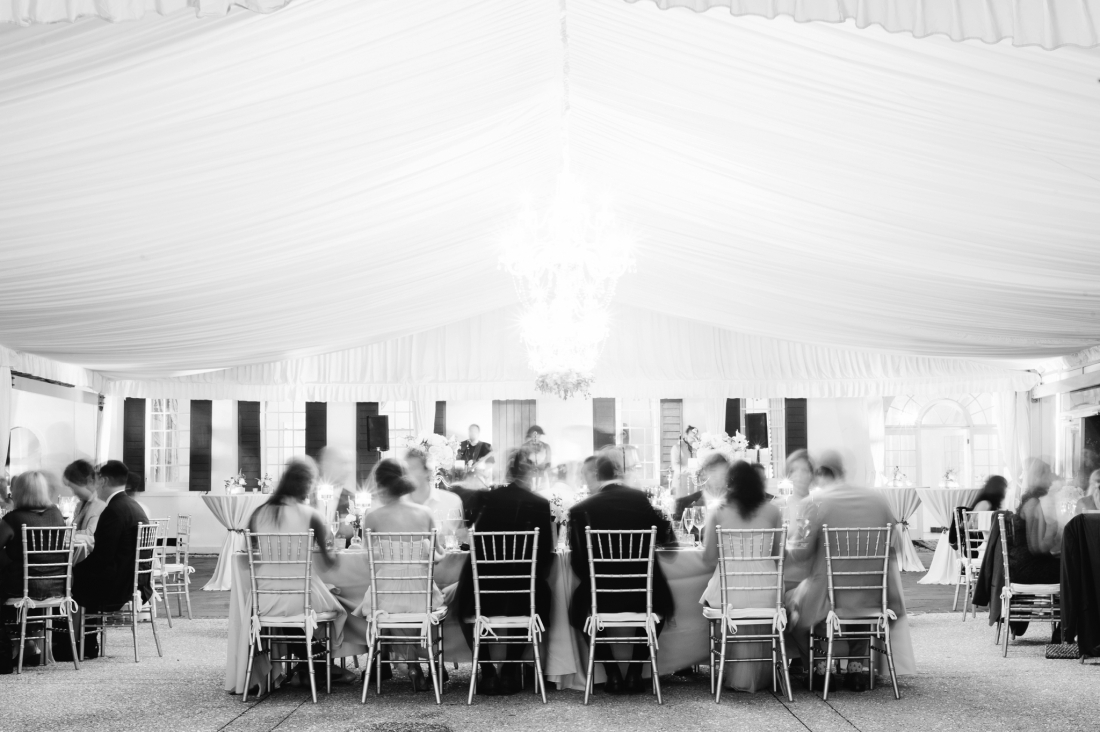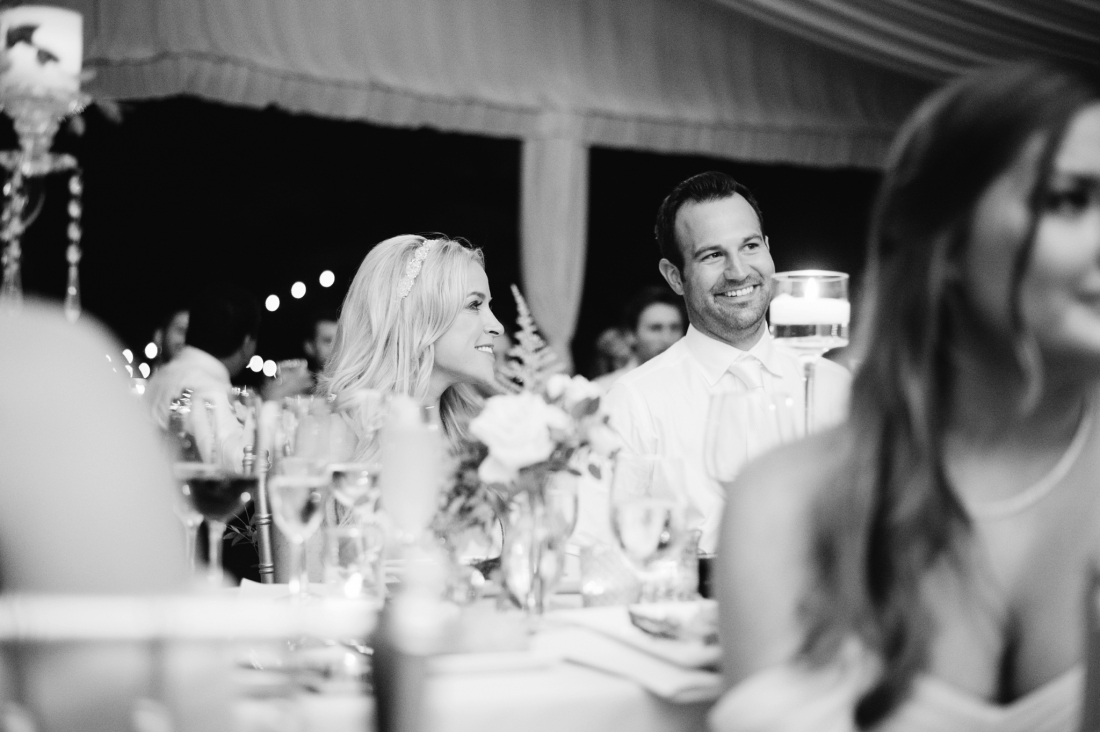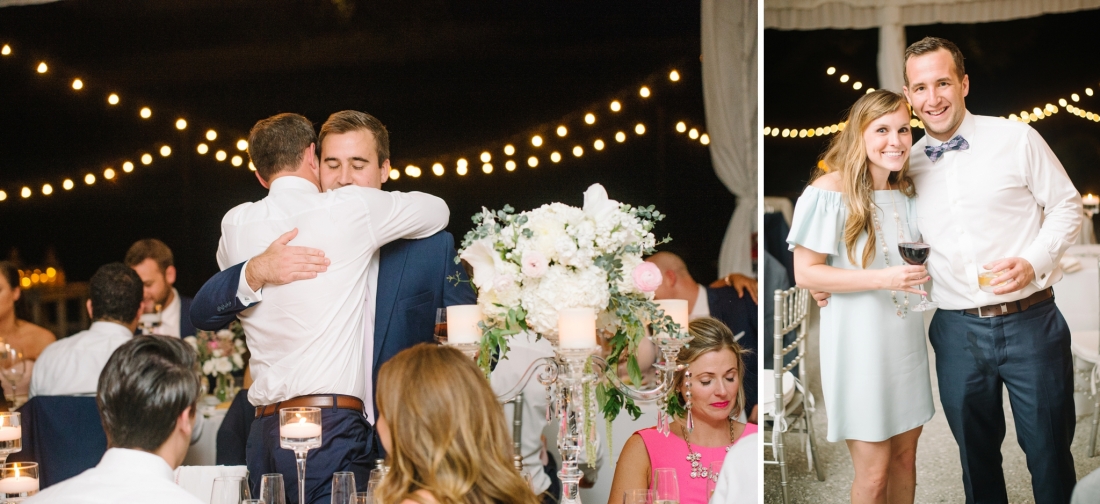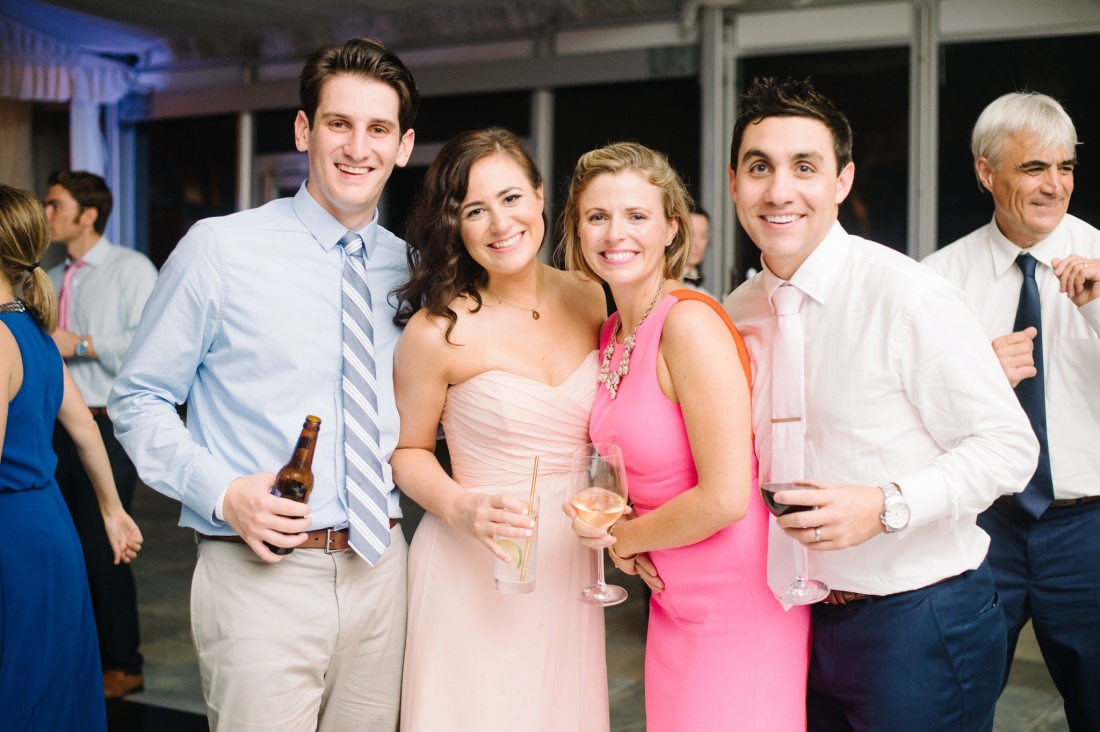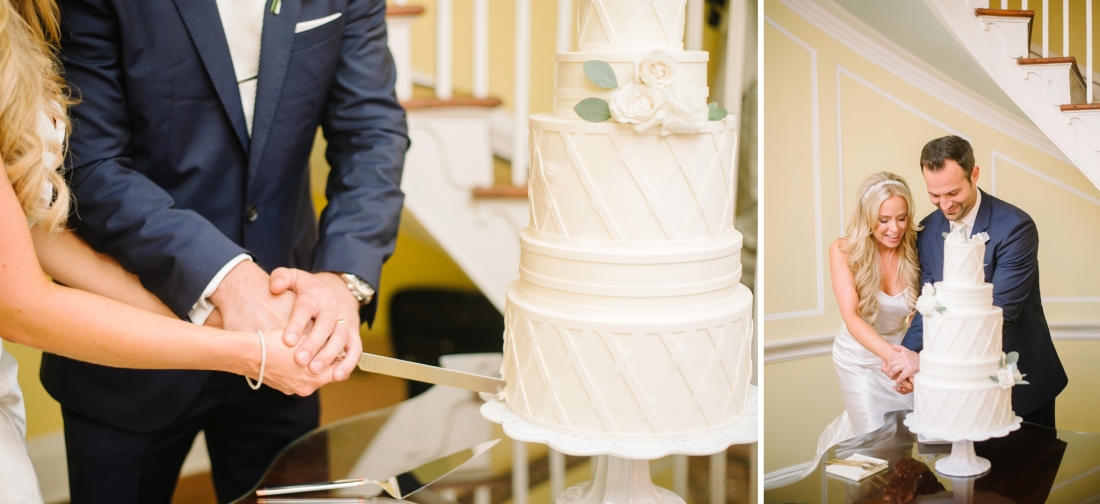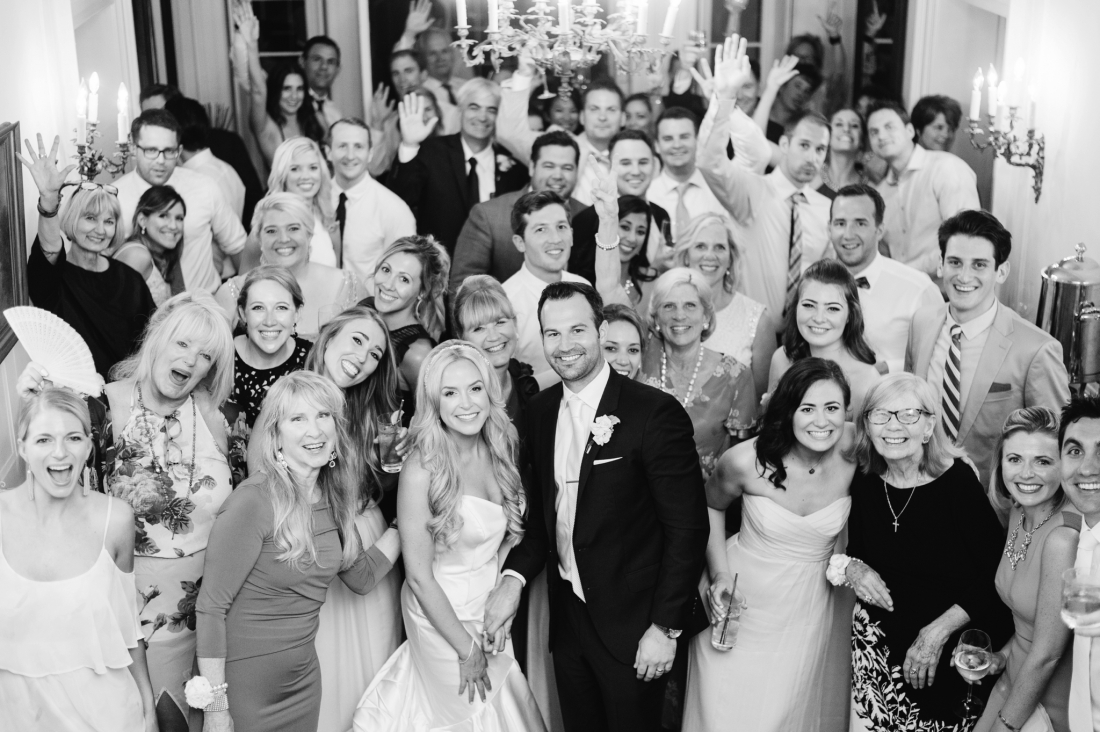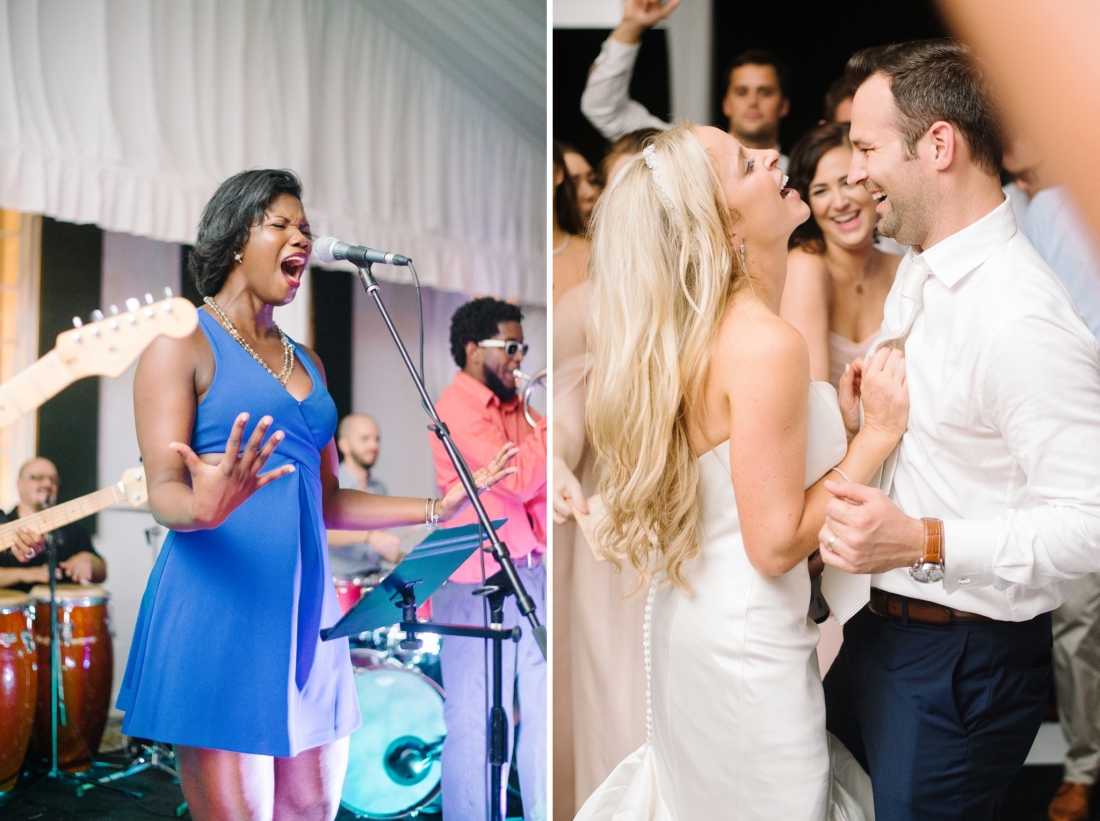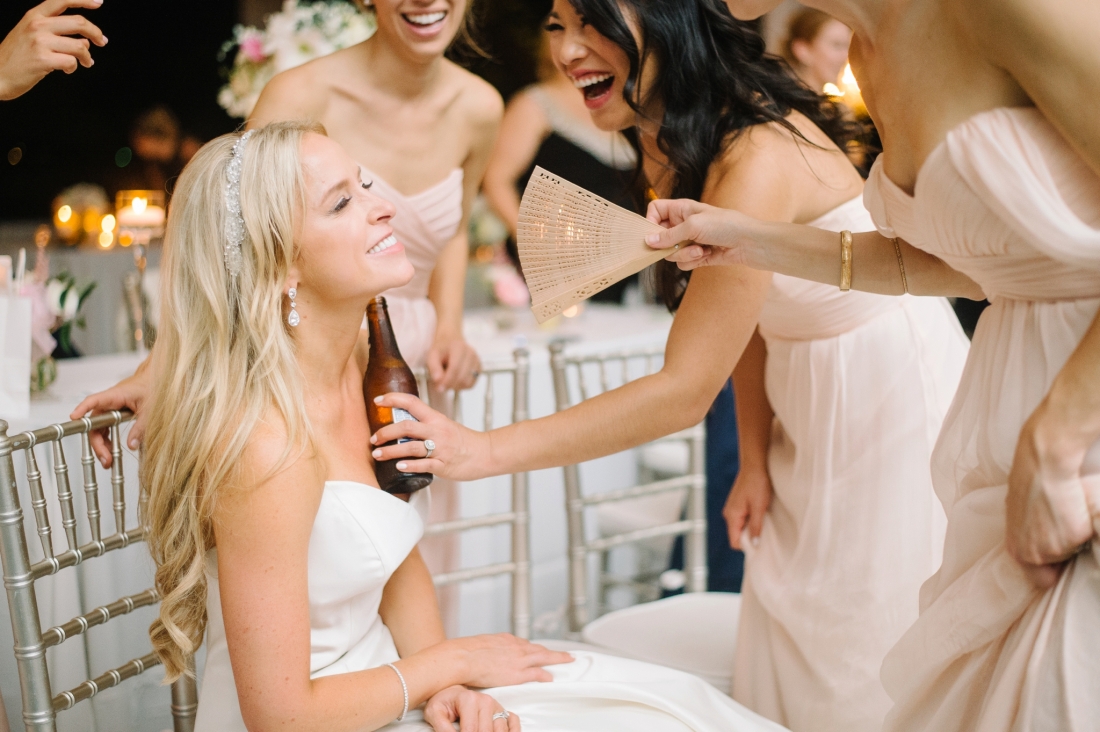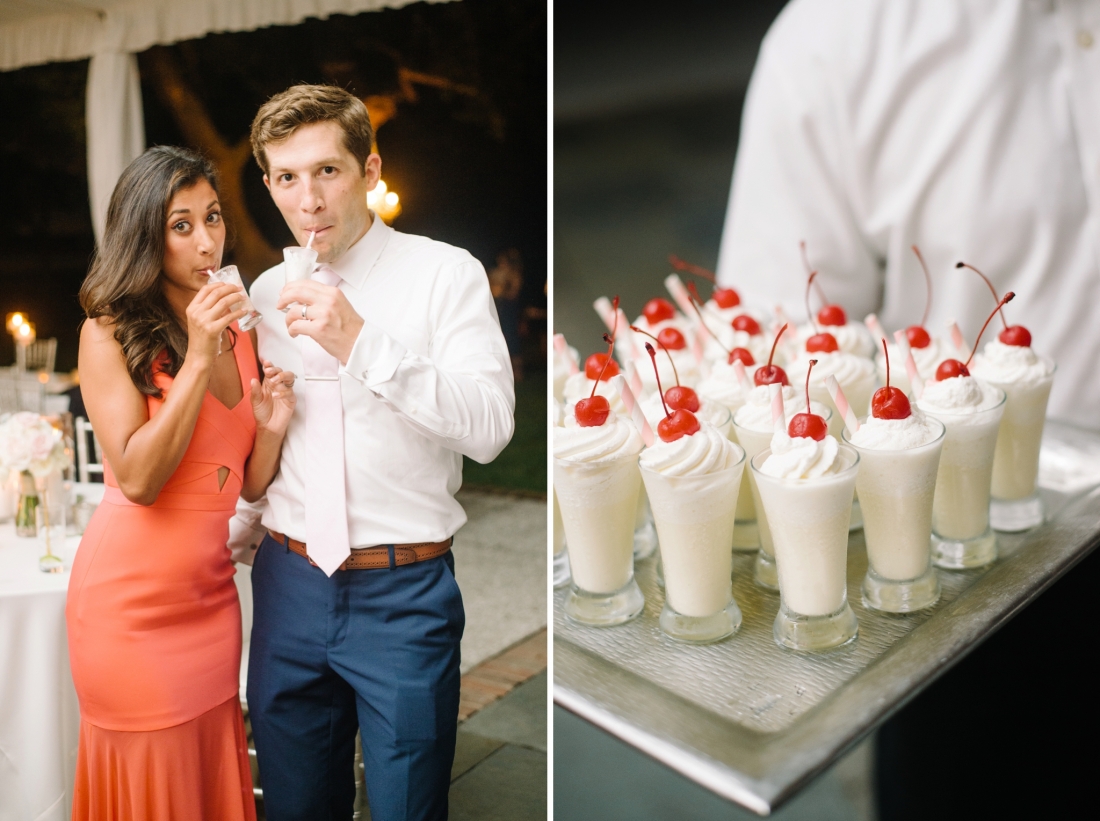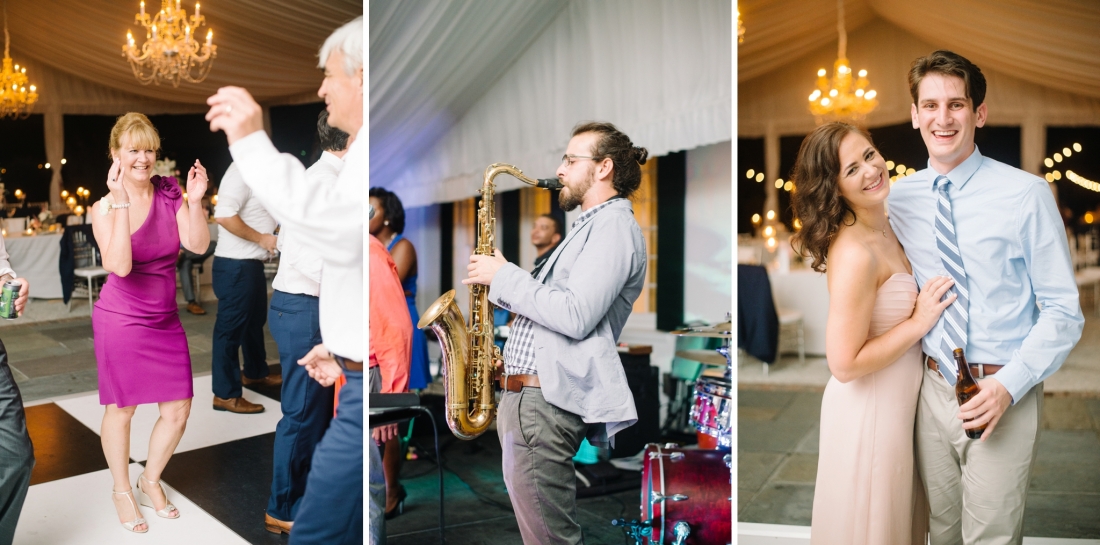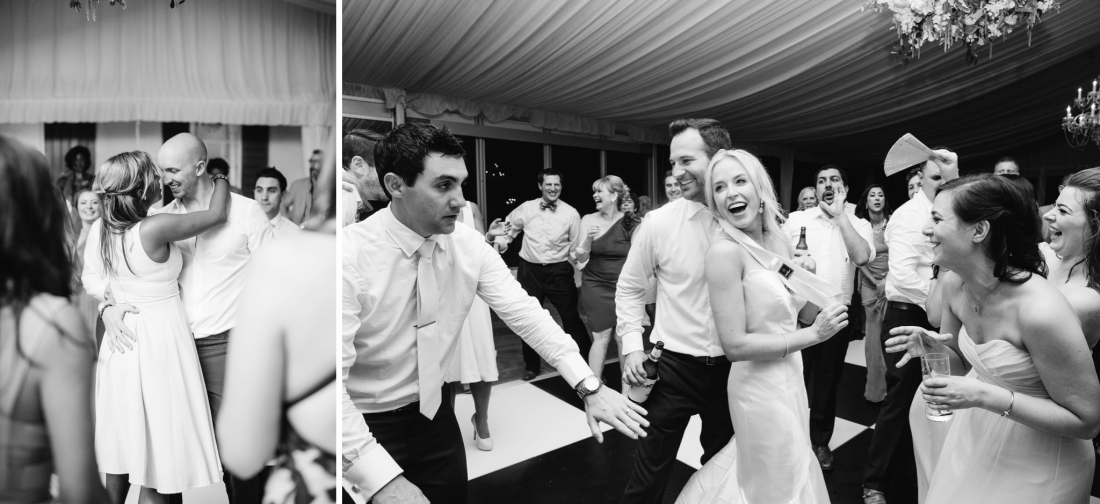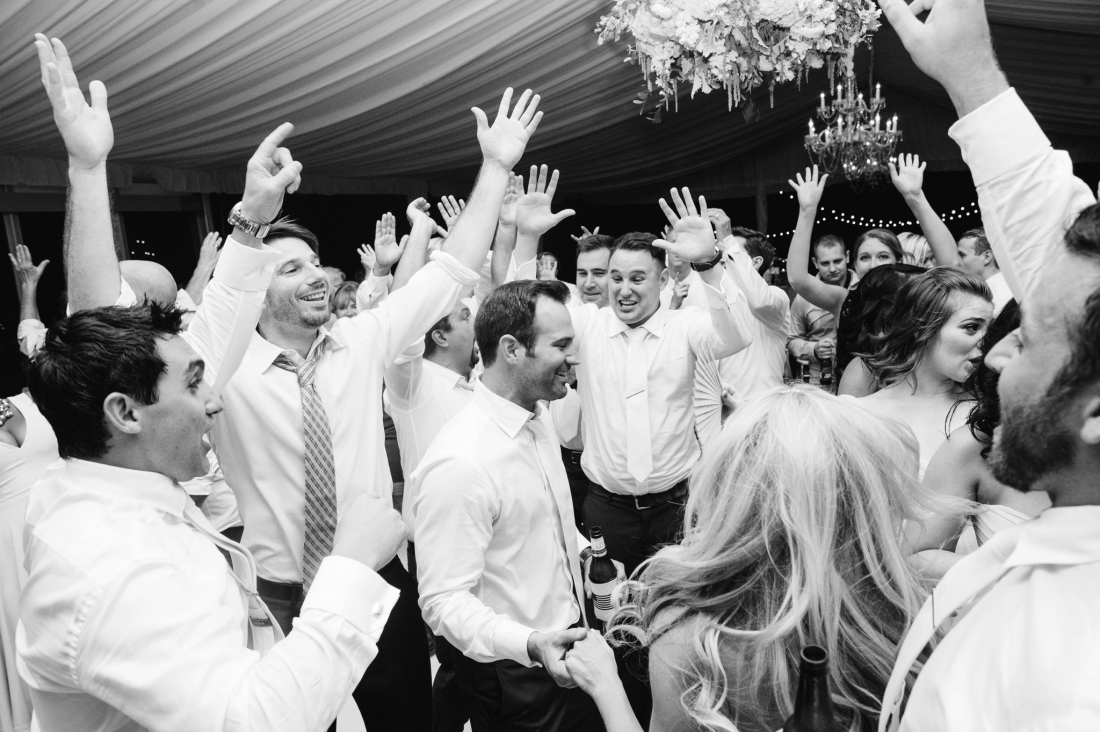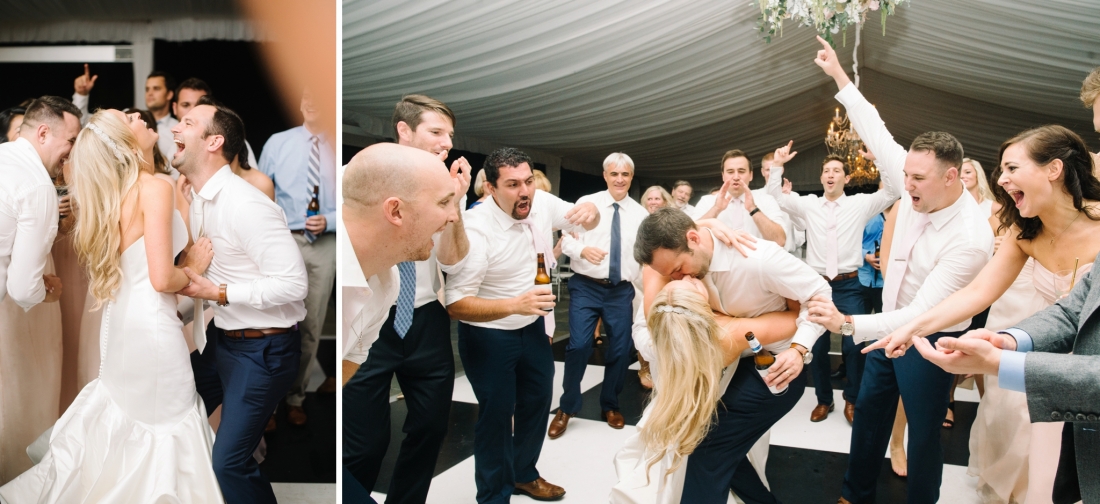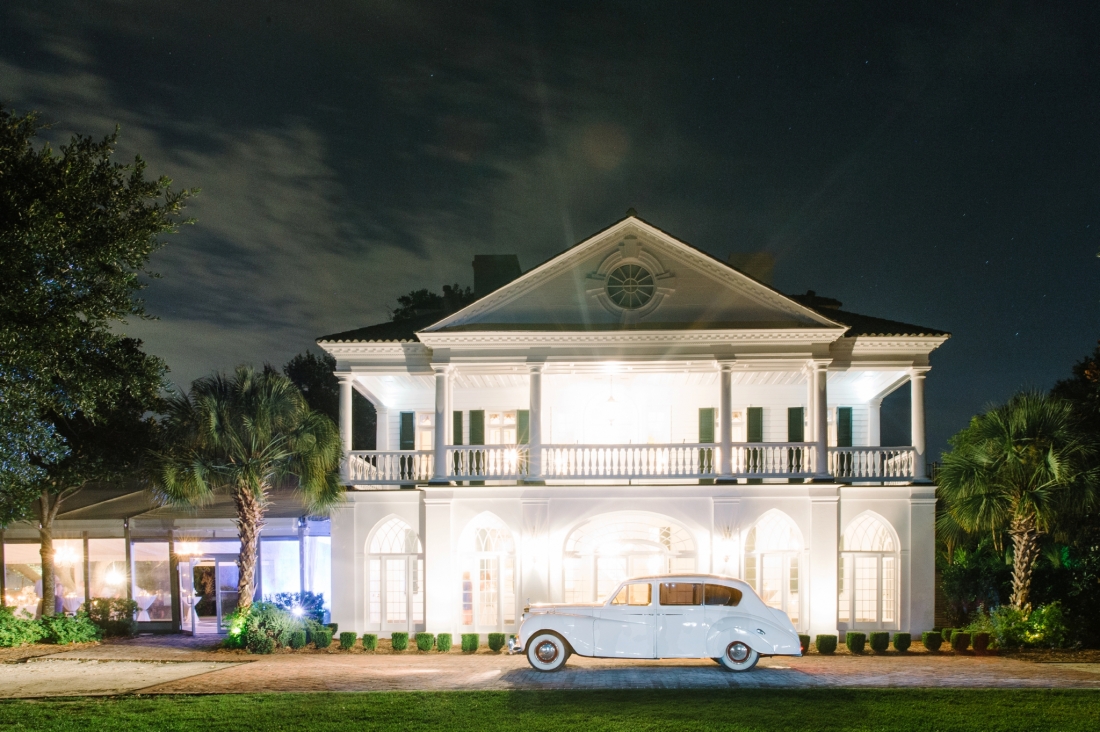 Congratulations, Kenly + Steve!  We LOVE that your wedding brought us all into each other's lives and we're SO happy for you both!

Wedding Coordinator & Designer // Pure Luxe Bride
Wedding Ceremony Venue // Lowndes Grove Plantation
Wedding Reception Venue // Lowndes Grove Plantation
Wedding Rentals // EventWorks + Snyder Rentals
Wedding Cake // Patrick Properties Pastry Chef Jessica Grossman
Wedding Caterer // Patrick Properties Culinary Team
Bar Service // Patrick Properties
Wedding Florist // Branch Design Studio
Wedding Invitations // Aerialist Press
Ceremony Musicians // Bob Williams Duo
Lighting Design // Innovative Event Services
Wedding Officiant // Denise Adkins
Wedding Band // Emerald Empire Band
Bridal Hair & Makeup Artist // Pink Dot Beauty Bar
Wedding Dress Boutique // Marina Morrison Bridal Salon
Wedding Dress Designer // Anna Maier
Bridesmaids Dresses // Bella Bridesmaids – Amsale
Groom & Groomsmen Suits // Combat Gentleman
Tent Draping // Pure Luxe Bride + Snyder Rentals
Guest Transportation // ACW Limo
Vintage Rolls Royce // ACW Limo

____________________________________________________________
If you would like for Aaron & Jillian Photography to be your Charleston wedding photographer, click the "contact" tab above!