We met Katie over the phone, back in March of last year, and we were instantly fans of her and Will… their love story, their zest for life and the plans they had for their gorgeous Spring wedding at The Thomas Bennett House sold us immediately!  So when we got the news that they had chosen us, it was a day to celebrate, for sure!  Then, a WHOLE YEAR went by and we finally got to meet them in person for their engagement session at one of Charleston's most gorgeous places, Middleton Place Plantation!  We joked a couple times about how thankful we were for them flying us over to Europe for their session (You'll see what we mean when you scroll down)!  Middleton is straight out of a storybook and Katie & Will, their relationship and their love story, are pretty much straight out of a storybook too!  We've had quite a few couples lately having "love at first sight" kinds of 1st meetings and we LOVE it!  They're currently living in Durham, NC while Will finishes up his MBA at Duke (yep, he's a smart cookie and a "good egg" as Katie once told him) and then they'll likely continue their love story over to Chicago for a couple years after graduation!  It'll be an exciting life for these two sweethearts and we're so lucky we're able to be a part of it for a little while!   Enjoy some of our favorite shots from their gorgeous Spring Middleton Place Plantation engagement session!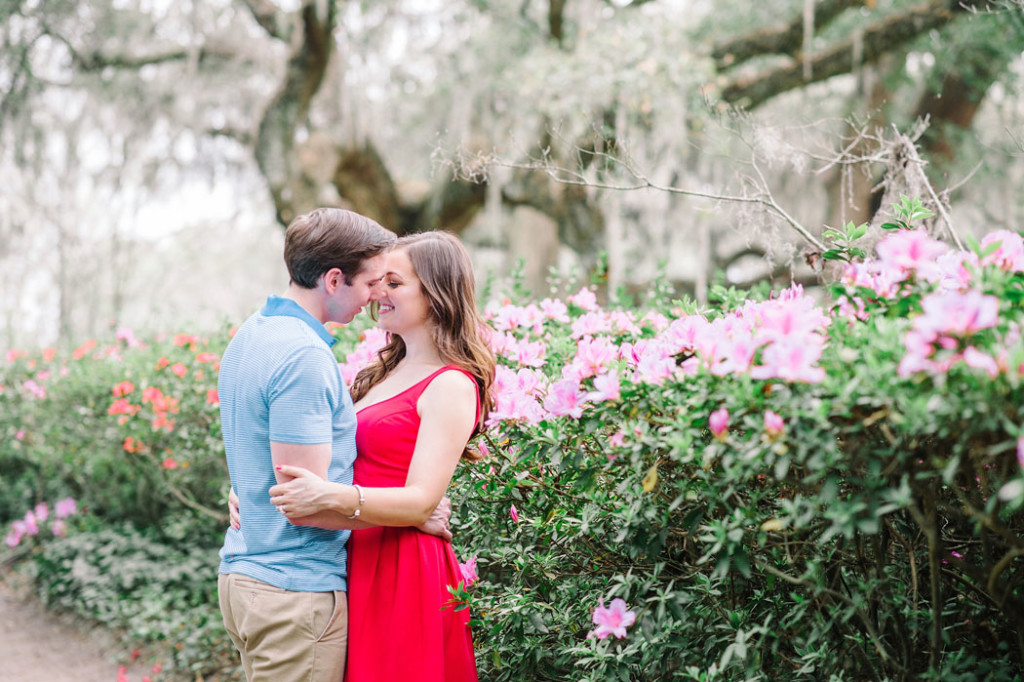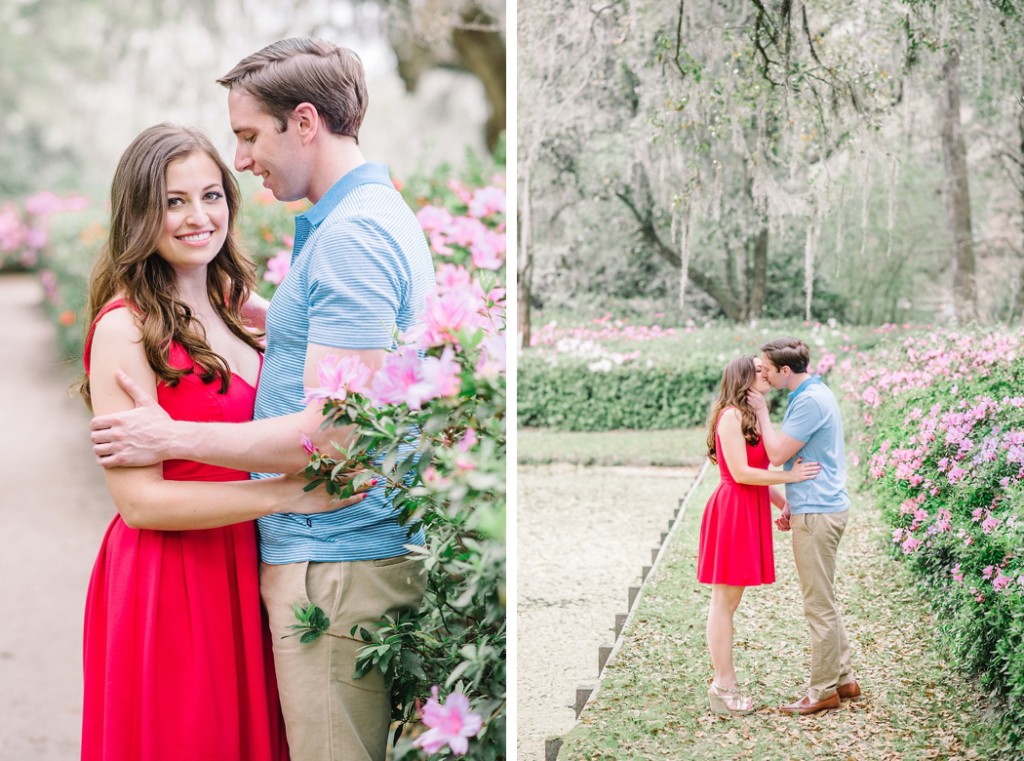 We're so happy that Francesca with Pure Luxe Bride recommended us to these two! Apparently the story goes like this… Rachel told Francesca she wanted TONS and TONS of flowers at her wedding and her colors were going to be ivory, blush and a touch of gold and Francesca immediately told her that we would be perfect for each other!!  … and now we couldn't agree more!!  If the love and connection they had during their engagement session is any indication to how sweet, heartfelt, meaningful and beautiful their wedding will be, we're super, super excited!!!
Hair & Makeup // Wedding Hair by Charlotte
Engagement Session Location // Middleton Place Plantation
Wedding coordinator & designer // Pure Luxe Bride
To be sure you're one of the first people to see photos of their wedding this May at The Thomas Bennett House, follow us on Facebook at: www.Facebook.com/AaronandJillianPhotography

_____________________________________________________________
If you would like for Aaron and Jillian to be your Charleston engagement photographers or Charleston wedding photographers, click the "contact" tab above and let's chat!