Bailey & Ryan met one summer while Bailey was still in college at the University of Georgia, but interning up in NYC! They were friends at the beginning, but Bailey thought Ryan was a serious catch (handsome, funny, smart, and always the life of the party with his sweet dance moves), so for some reason, she was trying to set him up with her friends! Luckily those attempts failed. That summer, she had read the book "The Secret", which in a nutshell can be summed up as "If you want something bad enough in this world, write a letter to the universe and believe it with all your might so that it will come true." So on the last night of her internship, she wrote on a piece of paper: "World, I will fall in love with someone like Ryan Gladysz," crumbled it up and threw it into her dorm room closet. 4 years later, Ryan proposed at the same spot where they had their first date!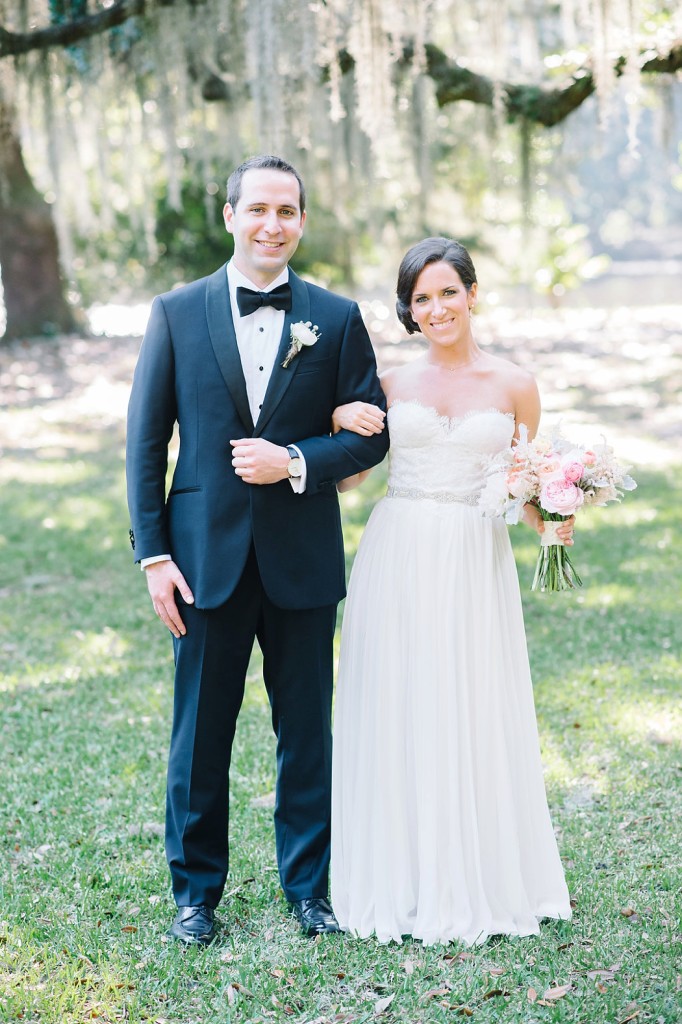 When choosing their Charleston wedding venue, Bailey sent her mom and dad to go visit 3 locations in a hurry (since they could drive from Atlanta). They said every spot was incredible but that The Legare Waring House brought a tear to their eye. So that settled it for Bailey & Ryan. They booked their venue sight unseen and prayed for no rain, everyday, since their entire wedding ceremony and reception was planned for outdoors! …and I can tell you that their prayers worked because it was absolutely PERFECT weather, and considering Bailey & Ryan's wedding was a destination wedding for everyone (literally no guests were from South Carolina) they couldn't have asked for a better turnout!!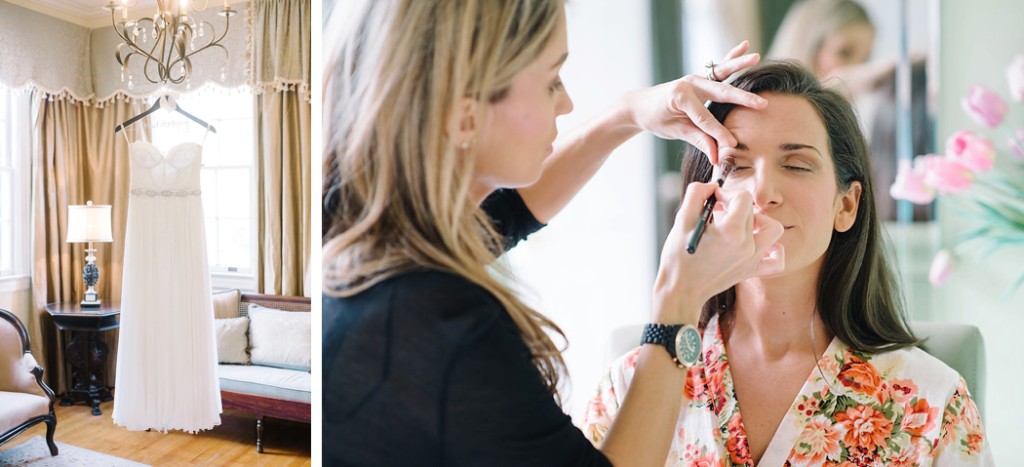 Bailey made her wedding invitations by hand to bring the wedding flowers to light and help with the rustic, yet elegant, but fun feel she was going for!  Talk about talented!


































































Bailey & Ryan's wedding fell on Halloween night, so in a nod to the festive, costume wearing holiday, they ordered TONS of these incredible feather masks for their guests to dance the night away with!  They were such a fun addition to the night – and the photos!!!!  













Happy 1 month anniversary you two and thank you for choosing Aaron and I to document your wedding day!!


Wedding Coordinator & Designer // ELM Events
Ceremony and Reception Venue // The Legare Waring House
Wedding Dress Boutique // Lovely Bride in NYC
Wedding Dress Designer // Sarah Seven
Bride's Heels // Jimmy Choo
Bridesmaid's Robes // Sunset To Sunrise
Bridesmaid's Dresses // Jenny Yoo – Aiden
Bridesmaid's Earrings // Kendra Scott
Feather Masks // Halloween Adventure NYC
Wedding Invitations // Designed and hand painted by the bride
Wedding Rentals // Snyder Rentals & EventHaus
Wedding Caterer // Mosaic Catering
Bar Service // Bar Essentials
Ceremony Musicians // The Midnight City
Wedding Florist // Branch Design Studio
Wedding Cake // Wildflour Pastry
Transportation // Lowcountry Valet & Shuttle
Wedding Band // The Midnight City
Bridal Makeup Artist // Paper Dolls Wedding Hair & Makeup
Bridal Hair Stylist // Paper Dolls Wedding Hair & Makeup


_____________________________________________________________
If you would like for Aaron & Jillian Photography to be your Charleston engagement or Charleston wedding photographer, click the "contact" tab above!