When Juliette sent us an e-mail introducing herself as someone who's worked in publishing for a long time and is now the editor of The Knot Australia and that she wanted us to shoot her elopement because she thinks our images are "amazing", we almost died!  Us?!  The editor of The Knot Australia wants US to shoot one of the biggest days of her life?!  WHAT?!  Well, you can imagine the response we had when she actually booked us and started asking for vendor recommendations!  We knew with Francesca from Pure Luxe Bride at the helm, she would pull off a gorgeous day full of stunning details, and she did!!! … and then you can imagine how much we fell in love with Juliette and Travis when we finally met them!  They welcomed us as if we'd been friends forever and they're both just absolutely gorgeous inside and out, which helps!   …and while it POURED rain nearly the entire day, they didn't care a bit!  They were just happy to be there and to be making their 15 year relationship "official"!  I mean how adorable are they?!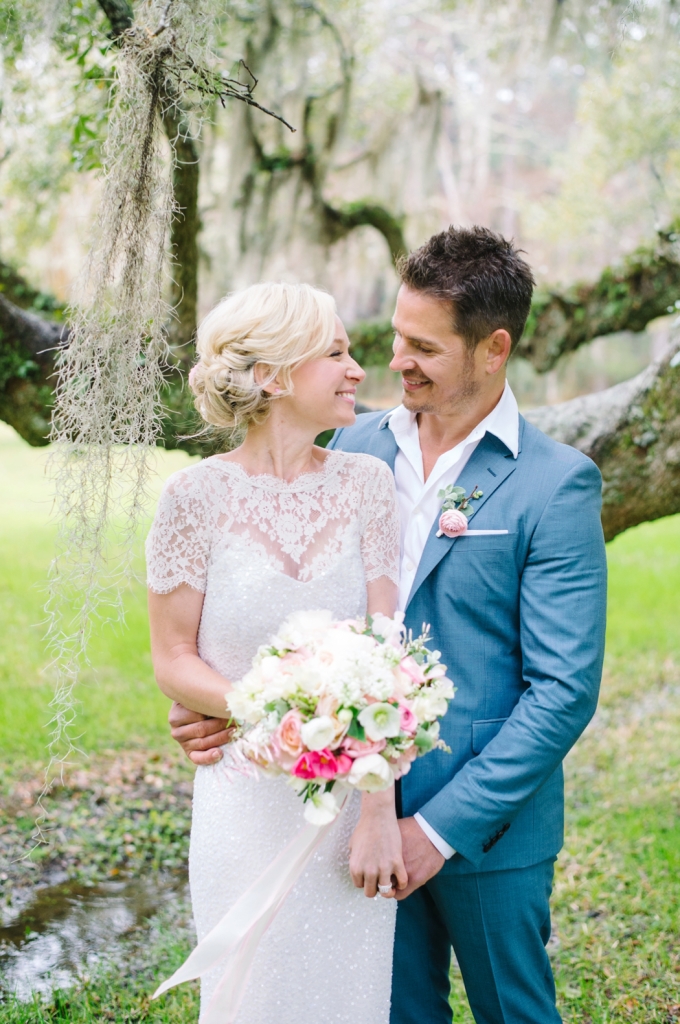 I  knew since they were coming from Australia that they probably didn't pack bulky rain boots, so before we left the house, I threw my Hunters in the car as a just in case!  I knew Juliette would have a fabulous pair of heels (which she did), and I couldn't bare to see them ruined in all the mud!   The plan was to have their ceremony under the giant live oak trees, so when we arrived at Magnolia, Juliette slipped the rain boots on and we all trekked out, in the soggy grass and mud, to one of the most beautiful spots I think I've ever laid eyes on in Charleston!  The two said their vows under a stunning floral arbor made by the amazing gals at Charleston Stems, with Justin Follmer by their side (their fabulous planner's husband) officiating a really beautiful ceremony for them!  It was FREEZING and it was raining, but somehow it was still perfect!  Enjoy some of our favorite photos from their Magnolia Plantation elopement!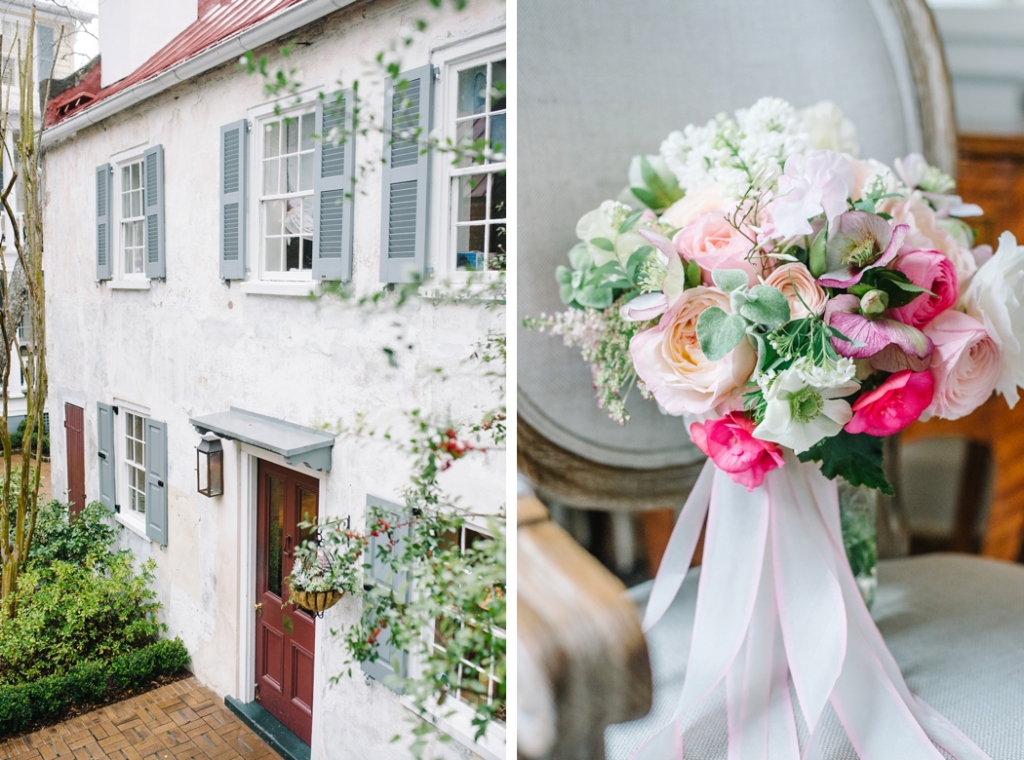 Wedding Coordinator & Designer // Pure Luxe Bride
Bridal Suite // Zero George Boutique Hotel
Ceremony Location // Magnolia Plantation & Gardens
Vintage Couch // 428 Main
Ceremony Officiant // Justin Follmer
Wedding Florist // Charleston Stems
Wedding Cake // Sablee
Wedding Transportation // Charleston Style Limo
Bridal Hair & Makeup Artist // Paper Dolls
Sparkly Bridal Heels // Miu Miu
Groom's Shoes // Gucci

_____________________________________________________________
If you would like for Aaron & Jillian Photography to be your Charleston engagement or Charleston wedding photographer, click the "contact" tab above!