Tara and Richard were one of our couples who we didn't actually meet until the day of their wedding!! Sometimes this can be really nerve wracking, walking into the bridal suite, just hoping that the bride will be nice and will welcome us into her day!  With our fingers crossed, we knocked on Tara's hotel room door and let ourselves into a room full of smiles and one of the most beautiful brides we've ever seen!  Ashley from Ash & Co was busy doing Tara's hair when we walked in and she immediately jumped up out of her chair to give Aaron and I a big hug and say how happy she was that we were there!  I knew from that moment on, we were golden and would have an awesome day… and we did!!  The morning was calm and sentimental, filled with happy tears from her mom as she opened her unbelievably sweet gift from Tara, Tara's bridesmaid's "first look" after her mom helped put her in her dress, and an incredibly sweet father/daughter moment when her dad saw her for the first time!!  Weddings aren't just about the ceremony and the party after, but the build up of the day, including special moments throughout the morning with the bridal party and family if you ask us!  When everyone was ready, Aaron and Richard drove over to Charleston's French Quarter for the first look and Tara and I rode over, minutes behind them, in a Charleston cab, to meet the boys!  There we were, just the 4 of us, bursting with anticipation for the moment to come!  When Richard turned around, his expression said it all!  The wedding went off without a hitch (Well… if you didn't know that the girls from Sweetgrass Social had literally set up the entire ceremony & tented reception and had to wipe off 100s of plates and chairs and have all new linens rushed over after a 10 minute downpour 4 hours before the wedding! This is why wedding planners are CRUCIAL girls!!! … and it happened to be one of the muggiest days of the summer!) So, like I said, if you weren't privy to those two things, you would have said it was the absolute PERFECT day for the most perfect couple!  Enjoy some of our favorite shots from their Magnolia Plantation Veranda wedding!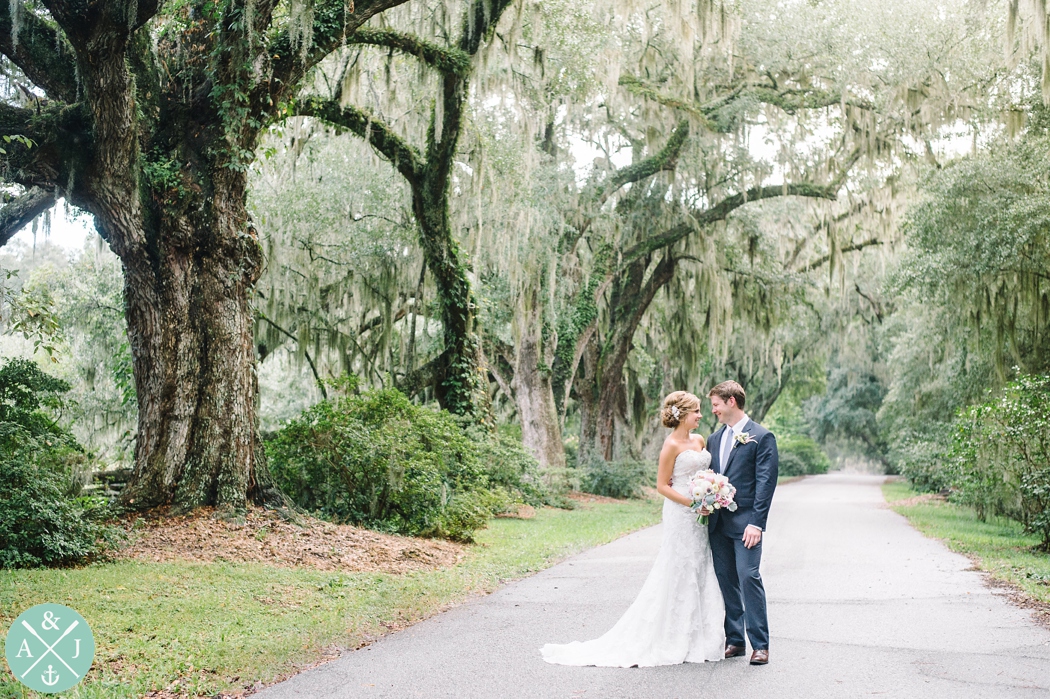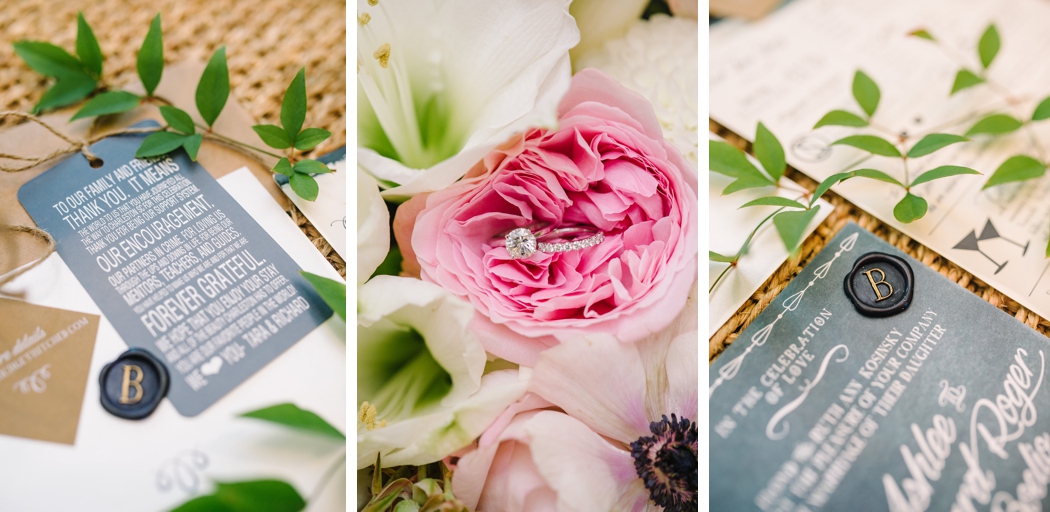 Wedding Planner // Sweetgrass Social
Wedding Florist // Branch Design Studio
Wedding Cake // Ashley Bakery
Bridal Hair & Makeup // Ash & Co.
Catering // B. Gourmet Catering
Rentals // Snyder
Lighting // TEC
Reception Band // Masker Band
Transportation // Durham School Buses; Lowcountry Loop
Wedding Dress// Justin Alexander
Bridesmaid dresses // After Six brand
Bride's Heels // Badgley Mischka
Wedding Inivitation Suite // Made by a personal friend of the bride
Wedding Photographer // Aaron & Jillian Photography

_____________________________________________________________
If you would like for Aaron & Jillian Photography to be your Charleston engagement or Charleston wedding photographer, click the "contact" tab above!