Are Campbell & Lindsay not the cutest college sweethearts you've ever seen?!   I mean really!!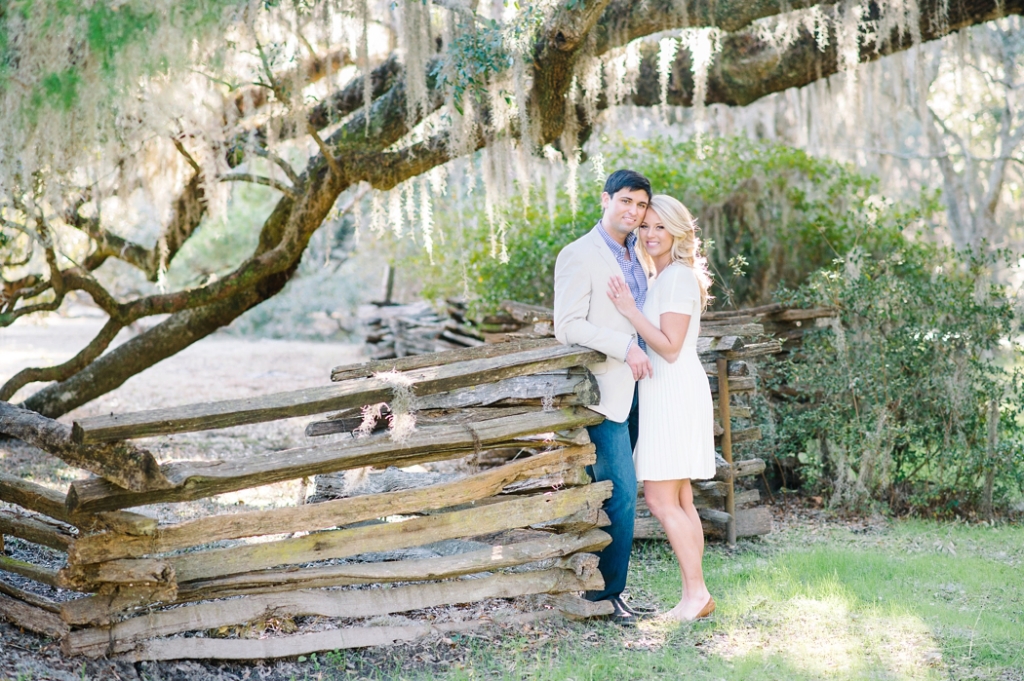 There's something so special to us about college sweethearts… maybe it's that they grow up together, go through some of life's biggest challenges together, flourish together, live out their dreams together, and fall in love through the midst of it all!  So, after 6 years together, these two are beautifully connected!  We have no doubt they'll have a beautiful life together, weathering all kinds of sunny days and crazy storms!   … and speaking of storms, while we didn't necessarily have a storm on their engagement session day, we did have THE COLDEST day we've had all winter!  Charleston's weather is seriously bi-polar!  It was chilly on Thursday, freezing on Friday, and warm on Saturday!   Hoping it would be warm on Friday, Lindsay brought a white summer dress down from Tennessee for the session, and it literally dropped below freezing!  You'd never know from the photos through, because she rocked it out in that white summer dress and flats!  Her feet turned red, but this girl is a trooper!  You chose well, Campbell!  The 4 of us walked all over the gorgeous grounds of Magnolia Plantation and got some pretty killer shots!!  We love how these photos turned out and Lindsay looked like a stinkin' barbie doll thanks to hair & makeup artists at Pink Dot Beauty Bar!!  We just can't wait to see their wedding photos this September, because the girls at Mac & B Events  are going to design a pretty awesome wedding with blush & ivory florals from Tiger Lily, and these two are going to be officially hitched!  Enjoy some of our favorites from their engagement session!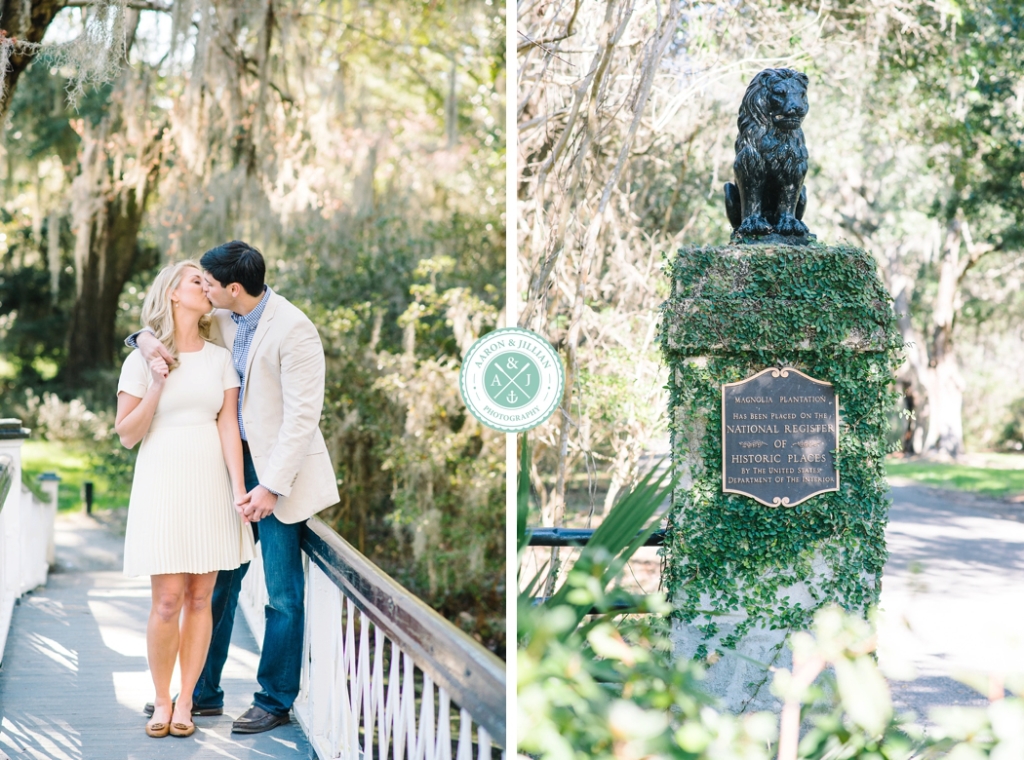 Congratulations again you two!  We LOVED spending time with you guys and are so excited to see you again in 7 months!!!  To be sure you're one of the first people to see photos of their wedding this September, follow us on Facebook at: www.Facebook.com/AaronandJillianPhotography

_____________________________________________________________
If you would like for Aaron & Jillian Photography to be your Charleston engagement or Charleston wedding photographer, click the "contact" tab above!