Y'all!  I'm seriously STILL on a high from this wedding!  Despite the downpour of rain in the afternoon, right before we were set to head outside for photos (yikes), this day was merely perfection!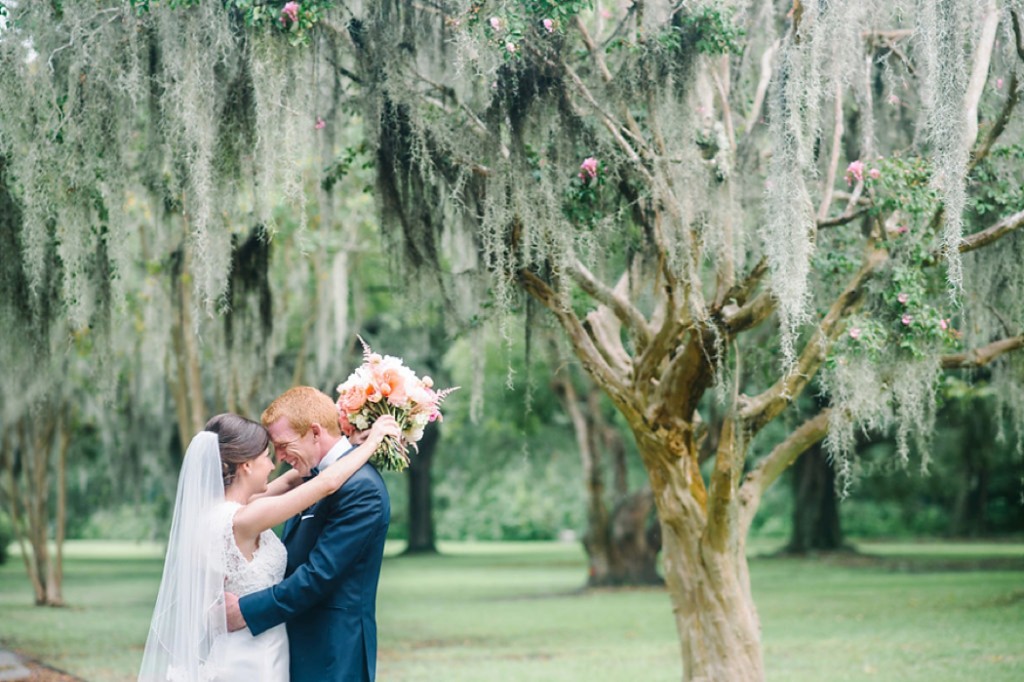 Allison's bridesmaids were the type of girlfriends a girl could only DREAM of having – supportive, fun, easy going, helpful, affectionate, proud and so excited for their friend!  … and Kip's groomsmen were fun, loyal, full of energy, and the closest of brothers!  It was so much fun to spend the early afternoon with this rowdy bunch!  The plan was to do Allison & Kip's first look on one of our favorite pathways in Hampton Park, but I was a little hesitant, considering it had just rained and it was a dirt pathway, but when Allison gave her stamp of approval, we went for it and told her "Just don't move!"  haha!  It was actually really sweet to see Kip turn around and come, simultaneously laughing and nearly in tears, towards her!!  Ahh, we just love these two!  There's such a visible respect, love, and affection between the two of them and you can see that their relationship has a beautiful friendship at it's core!  We were so happy that the weather cooperated because their 8 bridesmaids and 9 groomsmen jumped off the trolley to meet us for bridal party pics on that same beautiful Spanish moss covered pathway!  The wedding ceremony was held at Summerall Chapel at The Citadel, Kip's alma mater, and the reception was at The Historic Rice Mill, both beautiful spots for a Summer wedding in Charleston!  While it rained through the entire reception, guests still enjoyed lounging on the chic lounge furniture under the gorgeous tented patio, looking out onto the harbor!  …and with Allison once being a dance team member at The College of Charleston and Kip working game nights as a "T-shirt Guy" for the Atlanta Falcons (basically a ball full of energy pumping up the crowds), it's no surprise that they choreographed a first dance to OMI's song, Cheerleader!  I'm always so happy for our couples when their wedding days were beyond their wildest dreams, and I'm pretty sure this was the case for Allison and Kip!   To end their perfect wedding day, their guests lined the dock behind the venue and sent them off by cheering and waving LED Styrofoam sticks, on a private boat into the harbor!   Now that's what I call a getaway!   Enjoy some of our favorite shots from their wedding!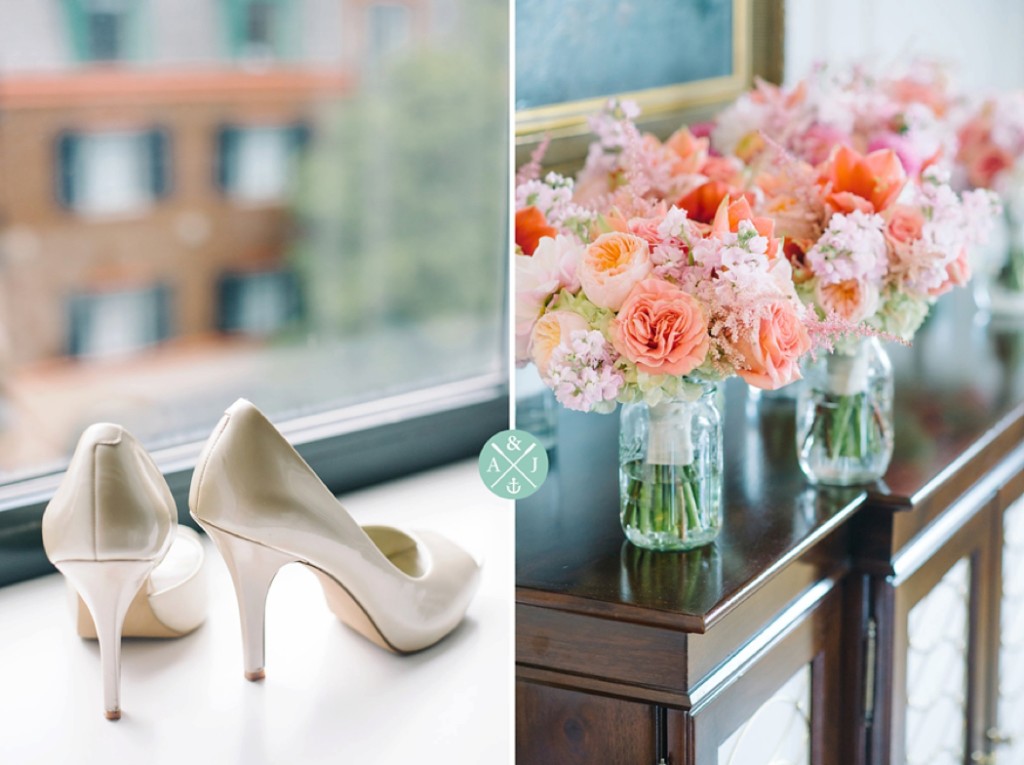 Congratulations Kip & Allison and welcome back from your incredible honeymoon!!!



Wedding Coordinator & Designer // Southern Chic Weddings & Events
Wedding Ceremony // Summerall Chapel
Wedding Reception Venue // The Historic Rice Mill
Wedding Invitations // Friend of the Groom's
Wedding Lounge Rentals // Snyder Rentals
Wedding Rentals // EventHaus
Wedding Caterer // Good Food Catering
Bridal Suite // Belmond Charleston Place
Bar Service // Good Food Catering
Lighting Design // EventHaus
Wedding Florist // Branch Design Studio
Wedding Cake // Publix
Wedding Band // Todd Linder at (404) 512-0380 or djtoddlinder@gmail.com
Bridal Makeup Artist // Lashes & Lace
Bridal Hair Stylist // Lashes & Lace
Wedding Tolley // Fingersnappin' Entertainment
Departure Boat //  Charleston Power Boats
Wedding Photography // Aaron and Jillian Photography

_____________________________________________________________
If you would like for Aaron & Jillian Photography to be your Charleston engagement or Charleston wedding photographer, click the "contact" tab above!