What's better than a beautiful old historic home to shoot a bridal session??  I'll tell ya!  It's having a beautiful bride with a gorgeous lace gown, flawless hair and makeup and a gorgeous bright Spring bouquet as our subject; that's what!!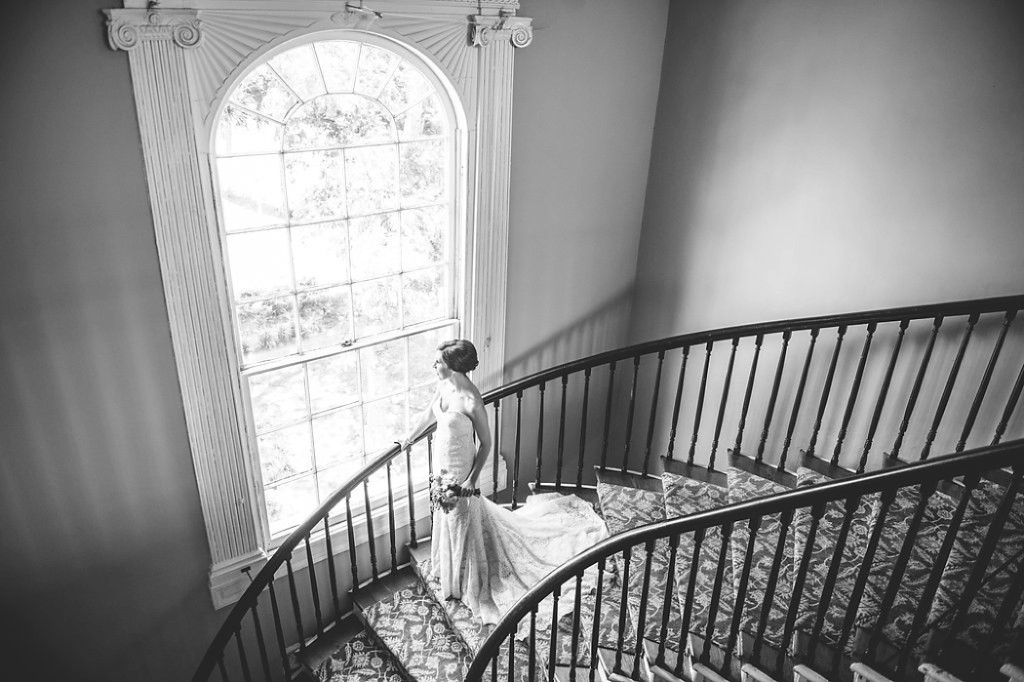 We met Michela back in July of 2014 when she and Sebastian inquired about us shooting their Wilmington, North Carolina wedding!  We were unfortunately already booked for their wedding weekend, but they drove over from Atlanta for us to shoot their engagement session and her bridal session and we're so glad they did because we had the best time getting to know them and their sweet story!  Their love story was actually really similar to our own!  Michela moved to Germany to teach English after meeting Sebastian (who happens to be German)!  They lived in Germany for 3 years, working and traveling around, and then moved to Atlanta, GA, where they bought their first house and currently live with their sweet dogs Ellie and Riggs!!  How fun is that?!  They visit Charleston nearly every year because of it's old historic charm and modern elegance, which is how she landed on The Thomas Bennett House for her bridal session!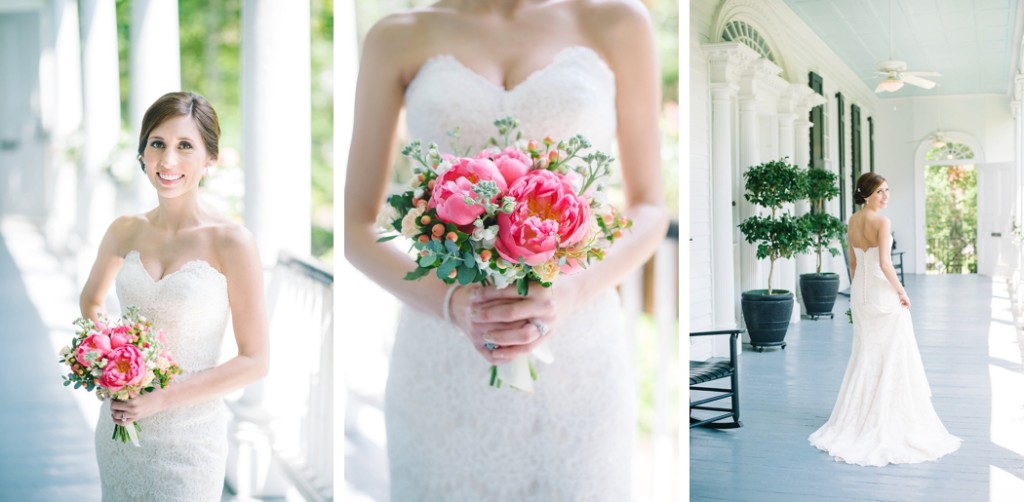 I CAN'T EVEN imagine how fabulous and striking Michela looked on her wedding day (2 weeks ago) and how emotional, joyous, charming and sincere their wedding day was!

Bridal Hair & Makeup // Paper Dolls Wedding Hair & Makeup
Florist // Frampton Flowers
Venue // The Governor Thomas Bennett House

_____________________________________________________________
If you would like for Aaron & Jillian Photography to be your Charleston bridal or Charleston wedding photographer, click the "contact" tab above!