I remember the day that Jillian e-mailed me, asking if we were available for an October wedding and asking which dates, exactly, we were available!  It's always an honor for brides to contact us about shooting their wedding, but it's a SUPER HUGE honor when they chose their date based on our availability!  Thanks J & C!  I (Jillian) set up a time to sit and chat at a local coffee shop with Jillian (sorry if this is getting confusing, but yes, we're both named Jillian!) to get to know each other and hear about her wedding vision and plans!  I was hooked from the moment she started talking!  Her and Cody's wedding is going to be filled with beautiful details, gorgeous florals and greenery, but most of all, centered around what really matters, beginning a God centered, lifelong marriage together!  We seriously can't wait for their wedding this October at Middleton Place and are sooo looking forward to working with Fox Events and all the awesome vendors involved in this one!   If their boho inspired beach engagement session, compete with gorgeous floral crown by the ever so talented Branch Design Studio, is any indication as to how awesome their wedding photos are going to be, WE CAN'T WAIT!!!  Enjoy some of our favorites!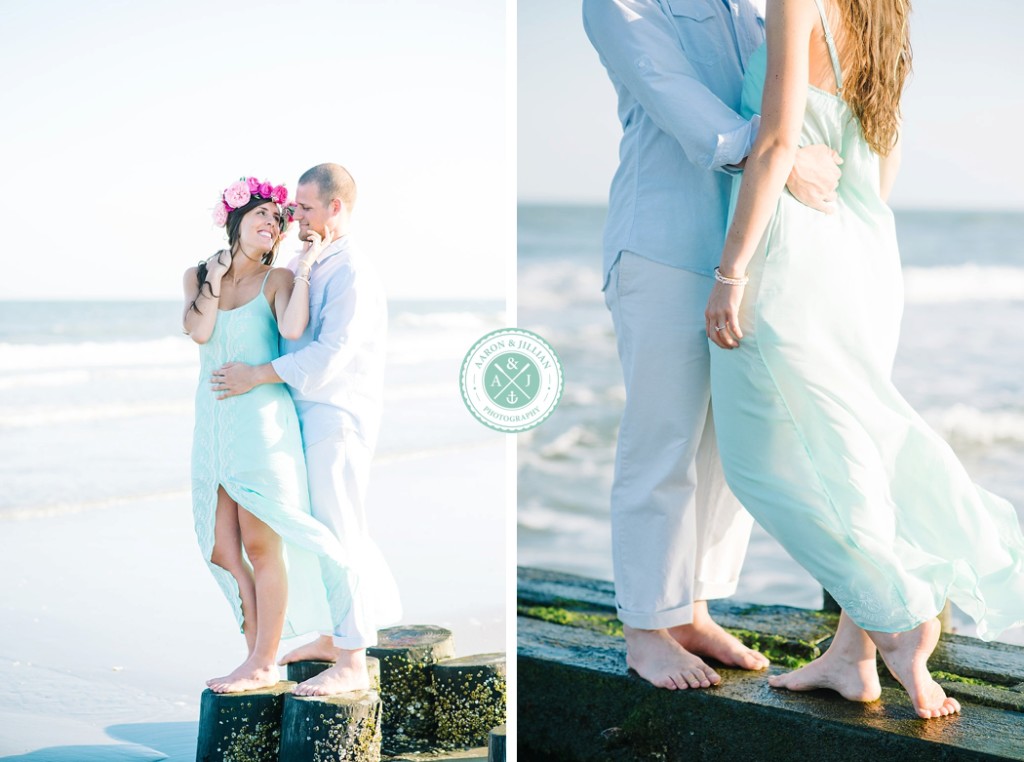 To be sure you're one of the first people to see photos of their wedding this October, follow us on Facebook at: www.Facebook.com/AaronandJillianPhotography

_____________________________________________________________
If you would like for Aaron & Jillian Photography to be your Charleston engagement or Charleston wedding photographer, click the "contact" tab above!