What happens when a beautiful girl and a charming guy, who both happen to work in finance, meet?!  Well, they fall in love and get married 7 years later, obviously!!  This is the story of Cassidy & Brendan!  While it sounds like a simple story, it actually has some really intriguing twists and turns, and a whole lot of flights across the world mixed in!  After they met, Cassidy moved to Denmark for work for 6 months and it wasn't until she moved back that they started dating!   Then for an entire year, Cassidy traveled back and forth to Scottland for business! (Must be nice, huh?!)  I'm sure Brendan was thrilled though when she finally settled back into a job that kept her in the US full time, because after he received a job offer in Chicago, he surprised her with a trip to New York in December and proposed in Rockafellar Center with one of the most beautiful princess cut solitaires we've seen to date!…  Love it!!

We also love that their wedding had a beautiful English Garden theme, with beautiful florals and a soft pallet of blushes and beiges, designed by A Charleston Event … and don't forget the food truck that showed up at the end of the night to serve corn dogs and tacos right outside the house!!  We LOVED that!  … and we've seen people comes from all over the world to attend weddings in Charleston, but Cassidy & Brendan's bridal party alone had people coming all the way from Ireland, Japan & California to name a few!  It shows a lot about them and their friendships, that people would come from all over the globe to be with them on their wedding day!  Good news was, it was worth the trek because their wedding was not only beautiful, it was fun, light hearted and full of great dancing!!  Enjoy some of our favorites from their Governor Thomas Bennett House wedding!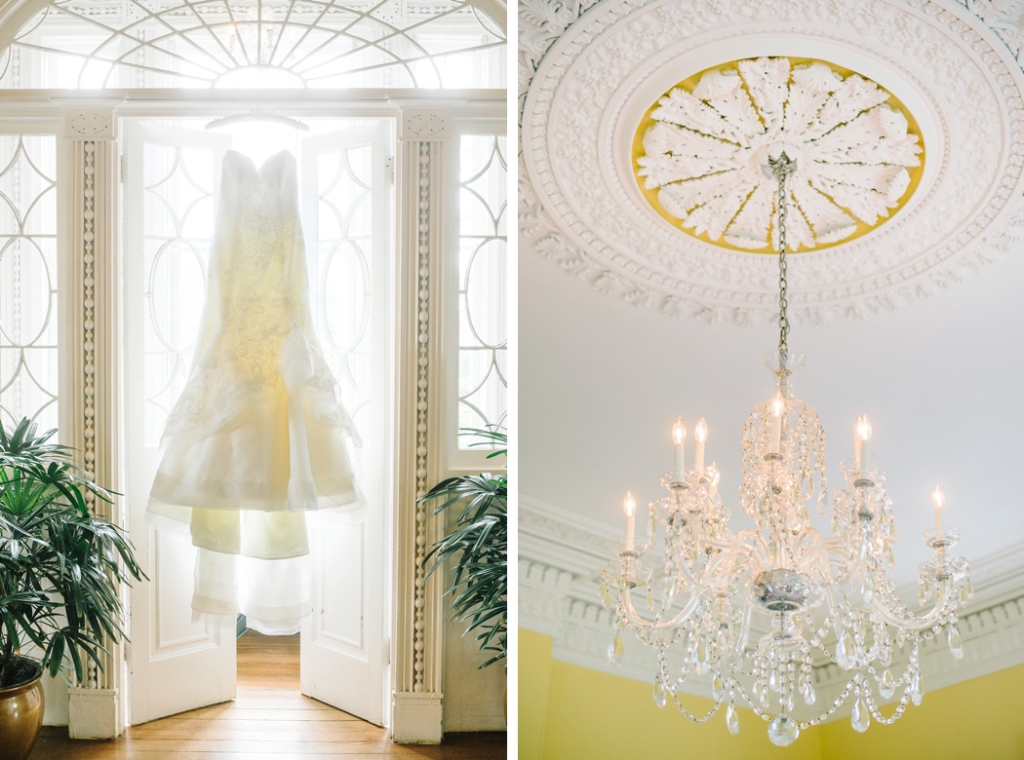 Wedding Coordinator & Designer // Holly Simpson with A Charleston Event
Wedding Caterer // Duvall Catering
Bar Service // Duvall Catering
Lighting Design // Charleston Uplighting
Wedding Florist // Keepsakes Florist
Wedding Cake // DeClare Cakes
Wedding DJ // FingerSnappin'
Bridal Makeup Artist // Paper Dolls
Bridal Hair Stylist // Paper Dolls


_____________________________________________________________
If you would like for Aaron & Jillian Photography to be your Charleston engagement or Charleston wedding photographer, click the "contact" tab above!