If you or anyone you know is considering a destination wedding in Mexico, we can't recommend Verana Small Luxury Spa and Getaway highly enough!  Jared & Vanda spotted this secret gem online, over 5 years ago, and swore if they ever tied the knot, they'd rent the entire place out and spend a long weekend together, living, eating and hanging with their closest friends and family, and that's just what they did! I LOVE when destination wedding dreams come true!! … and nobody deserves a wedding dream coming true more than J&V!  This wedding was 8 years in the making, and we're SO thrilled they're husband and wife now!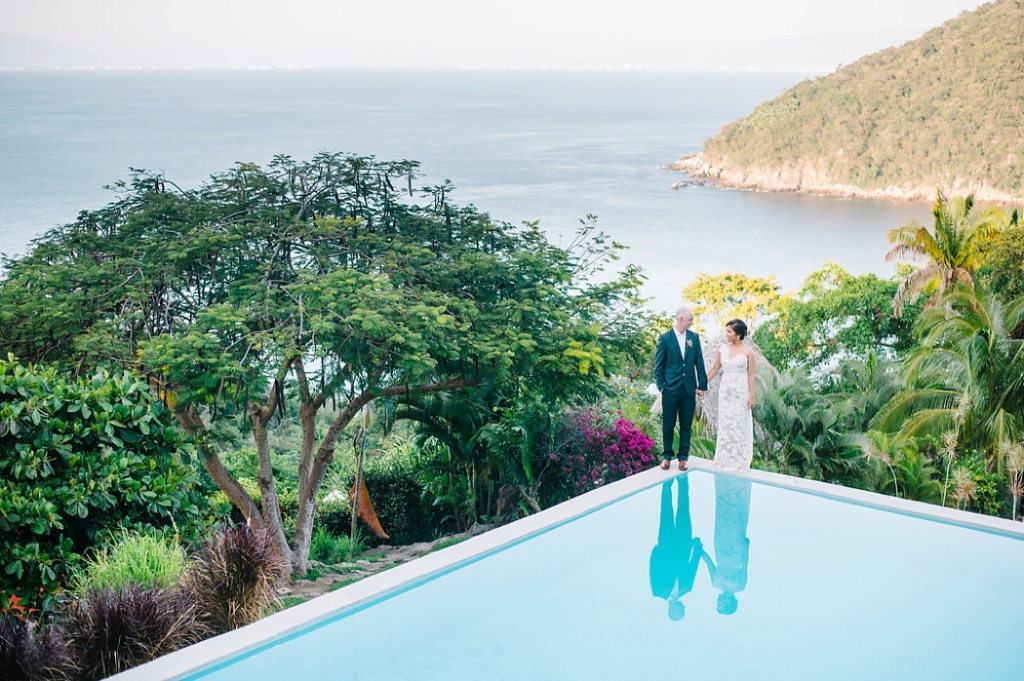 Aaron and I were beyond honored when Jared & Vanda hired us to shoot their Mexico wedding and were of course over the moon when they said they wanted us to stay on-site at Verana, along with their 30 wedding guests! We were served incredible complimentary breakfasts, lunches and dinners everyday, coffee and pastries were brought to our room each morning, tons of candles were lit, and our beds were turned down each night… oh and mule's carried our luggage for heaven's sake! We were living like kings and queens and Jared & Vanda, being the incredibly generous people they are, even set up an appointment for Aaron and I to get a couple's massage at the resort's spa the day after the wedding!  HELLO!!!!  It was soooo beyond wonderful, and their wedding guests welcomed Aaron and I into the group without question!  It was so wonderful!!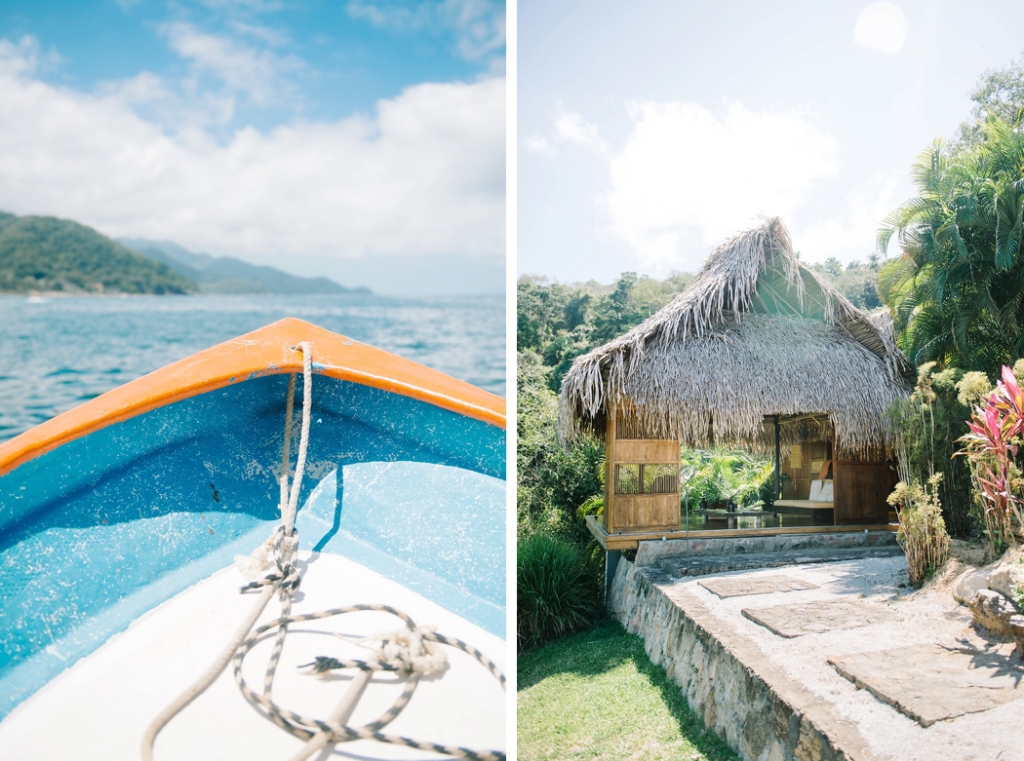 Each couple was given customized koozies and a tote to remember the wedding day and my all time favorite, couples beach towels with their last names embroidered on them!  We LOVE ours and have already used in a couple times since getting back from Mexico!  




We loved how Jared & Vanda rented out THE ENTIRE resort for 3 days and how all the guests came in on the same Verana taxi boat!



Now on to the day of the wedding!  The morning was calm and there was morning yoga going on near the pool before everyone met up for breakfast!  It was such a relaxing morning!! Around 10am, Yuri Sinata, an incredible hair & makeup artist from Los Angeles arrived to doll up Vanda and turn her into the gorgeous Indonesian princess that she is!  I'll never forget the look on Jared's face when he saw his bride for the first time! You could tell she took his breath away and the way he looked at her as if she was the most beautiful woman IN THE WORLD would have melted anyone's heart!  Mine included!  The day went off without a hitch and the weather was to die for… but it was the reception that took the cake for me! Vanda had shipped 10 suitcases full of wedding décor – from tall tapered candles to gold painted pots, intricate napkins, custom menus, and yards and yards of moss to bring her wedding vision to life!  The sun set over the mountain and dinner was served by candlelight!  HELLOOOO romance at it's finest! A handful of guests got up to give speeches… tears were shed, lots of laughs were had, but it was Jared's speech to his new wife that I'll never forget! The tenderness he spoke with and the way he described his love for Vanda was what EVERY new wife dreams of hearing!  The night ended with A WHOLE LOT of dancing and each couple lighting their own Asian sky lantern, sending them into the sky with personal wishes for themselves and J&V!  It was an incredible wedding weekend for not only them, but all of us!  Enjoy some of our favorite photos from their big day!





























































Oh look, that's us!!!  Thanks for the photo, Edwin Tandino!




























Destination weddings will always be some of our favorites to photograph, but this one is going to be REALLY hard to beat!!  Thank you for including us in your whole weekend Jared & Vanda!

Wedding Venue // Verana Luxury Resort and Spa in Yelapa, Mexico
Videographer // Plunge Flicks
Wedding Hair & Makeup: Yuri Sinata

_____________________________________________________________
If you would like for Aaron & Jillian Photography to be your destination wedding photographer at Verana Resort, click the "contact" tab above!