Have we told you lately how much we LOVE when we get the chance to photograph outside of Charleston?!  We can't deny that Charleston is GORGEOUS… and charming… and filled with romantic nooks and crannies all over town, but when Allie and Jason contacted us about shoot their wedding in Florence, SC and their engagement session in NYC, we didn't even think twice!  We were in!!!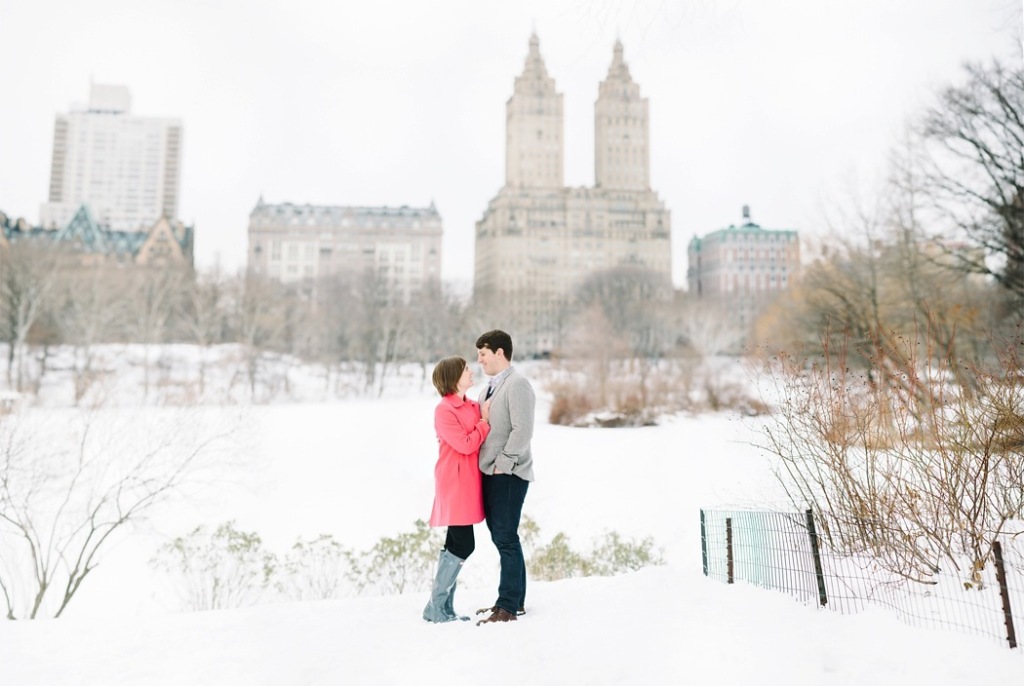 Fast forward to last weekend when we flew out to NYC on a sunny and warm (for New York)  morning and met up with Allie + Jason at our hotel on the Upper East Side.  We were smitten from the moment they walked in!  Allie, in her bright pink coat and her adorably excitable smile and Jason ready and willing to get romantic in front of the camera was just what this wintery New York shoot needed!  After a brief little run down of tips and tricks for them to use during the enagegemnt session, we all jumped in a cab together and headed for Central Park!  Shooting a snowy engagement session has always been on our bucket list, but having that snowy session be in Central Park was like a dream…. and then having such a great couple in front of the lens was just icing on the cake!!  We just LOVE them and can't wait for their wedding!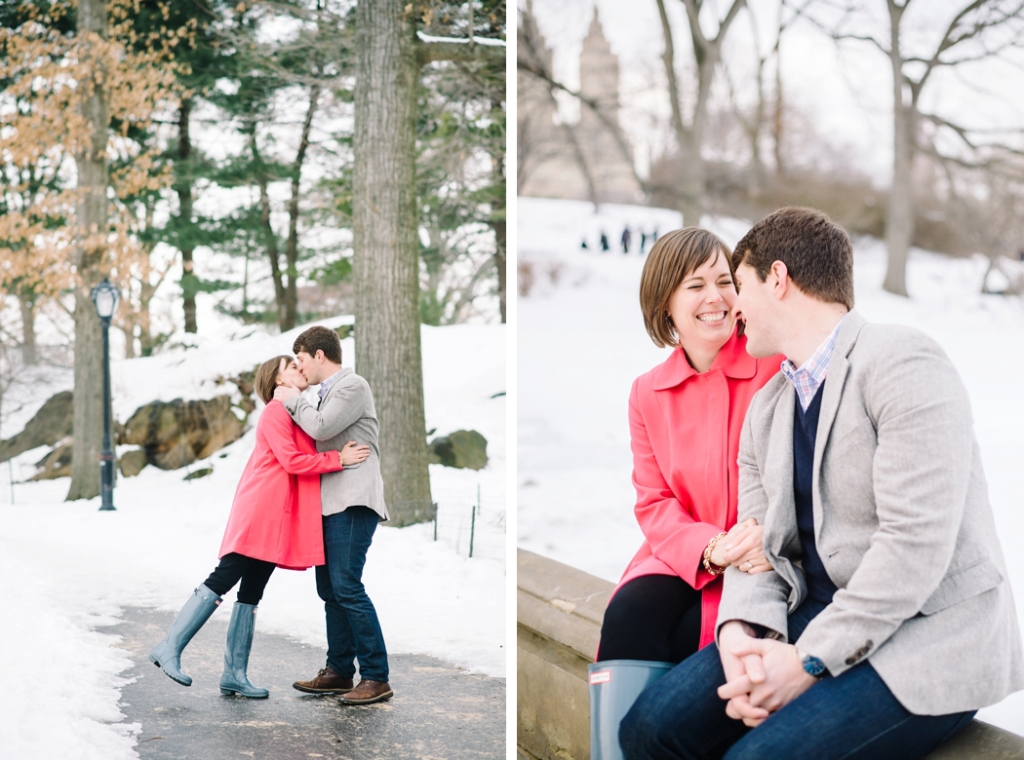 If you couldn't tell by these photos, Allie + Jason are some of the sweetest, most laid back and fun people… it doesn't get much better than that if you ask us!  Turns out, they're also incredibly generous too!  After their session, we had dinner with my sister in NYC and then went straight to bed because we had to be up at 4:30am to catch our flight back to Charleston… 2 days later, we heard a knock on the door and the FEDEX man was standing with a huge box for us from Russ and Daughters!  We were confused to say the least, but then were super excited to see that Allie + Jason has overnighted an entire box of freshly baked NY bagels with a note stating, "We figured since y'all had to leave NYC so early, we'd send breakfast to you in SC!"  I'm telling you, they're AWESOME, AWESOME people and we can't wait for their November wedding with Sweetgrass Social!
To be sure you're one of the first people to see photos of their wedding, follow us on Facebook at: www.Facebook.com/AaronandJillianPhotography

_____________________________________________________________
If you would like for Aaron & Jillian Photography to be your Charleston engagement or Charleston wedding photographer, click the "contact" tab above!