Y'all!!!  This couple, their love story, and the wedding that'll ensue for them this October (planned by the outrageously talented Lindsay from A Charleston Bride) is just too beautiful to be true!  We just adore them!  So, Summer is from Atlanta, but moved to Charleston to attend Law School at The College of Charleston.  The two met at a mutual friend's BBQ and dated in Charleston for a year, but then John got offered a job in Chicago and off he went, leaving them long distance for a year!  So, as soon as Summer graduated, she hopped on the next flight to Chicago and the two have been living there ever since!  Summer & John are the type of couple who you just want to spend the entire day with!  They never stop smiling and are always joking and playing around, but are also really incredibly hard working & driven!  John's the ultimate inventor and even came up with a genius idea for a product that photographers can use on freezing cold days (like this day), and Summer is a successful attorney!   The two of them are an awesome power couple and we have no doubt they'll have a beautiful life ahead of them!!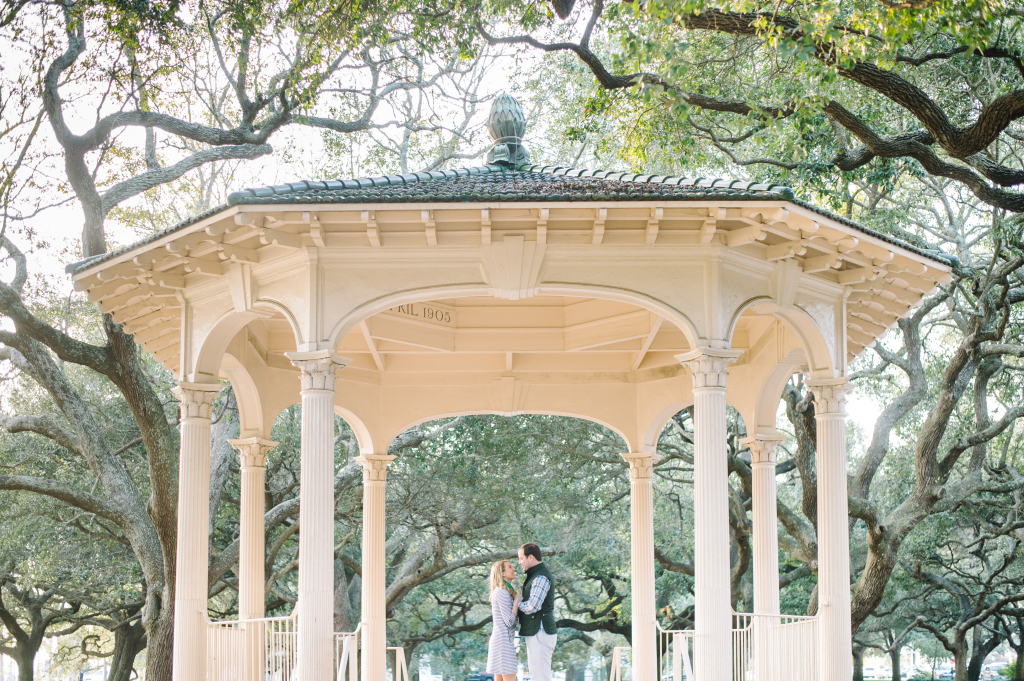 When Summer and I first started talking about where they wanted to shoot their engagement session, she asked if we would be up for doing part of the shoot at John's family's mansion on South Battery St (our absolute FAVORITE street in Charleston) and let's be honest here for a minute, it took me about 1/2 of a second to e-mail her back to say "YES, OF COURSE!"  Aaron and I love the charm of Charleston, and the incredible historic mansions downtown, and are always using them in the backgrounds of our engagement sessions, but to be able to shoot a session at one that actually held meaning for the groom and his bride just took this session to an entirely new level!   When we arrived at the front door, we were met by John & Summer, with hugs and glasses of champagne!  How fun is that?!  While we passed on the champagne (I'd be tipsy after 3 sips), we didn't pass on the house tour!  I mean John F Kennedy used to live on the first floor for heaven's sake!  I couldn't pass up the tour!  John showed us every nook and cranny of his family's 4 story home and told us stories about growing up there, and I'm not sure my jaw ever actually closed (both about the stories & the house)!  Seriously y'all!  It's pretty amazing!  But enough about the house, this post is about the couple, right?!  Enjoy some of our favorites from their Charleston engagement session!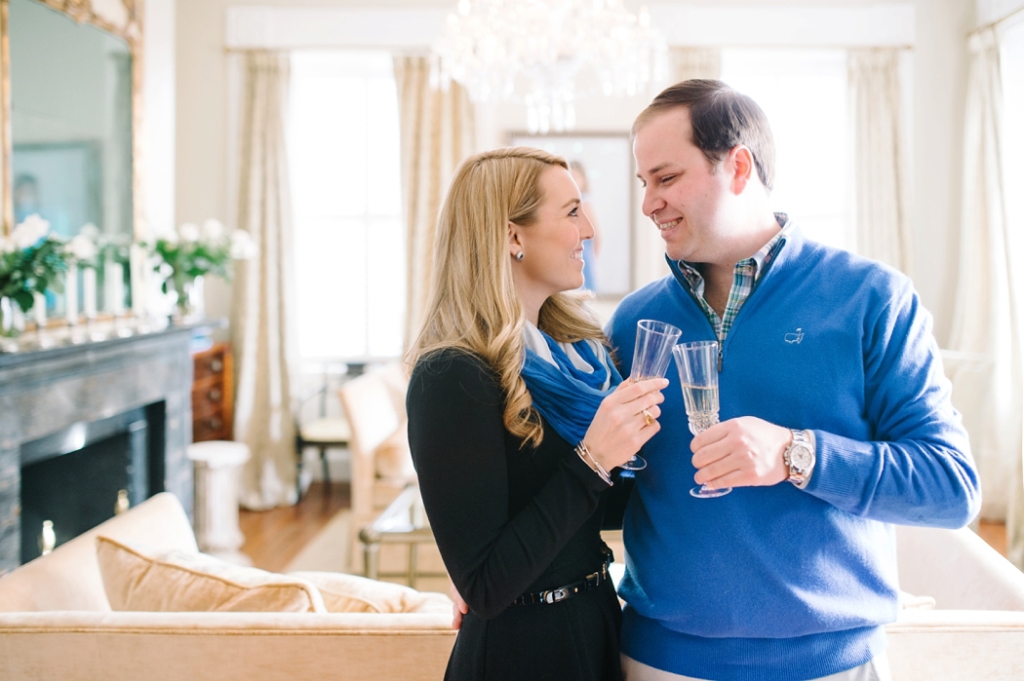 To be sure you're one of the first people to see photos of their Lowndes Grove Plantation wedding this October, planned and designed by A Charleston Bride, follow us on Facebook at: www.Facebook.com/AaronandJillianPhotography!  Congratulations you two!!!