Ahhh, this engagement session is literally giving me goose bumps y'all and we're so excited to feature it today on the blog!!!  Vanessa & Lucas were blessed with the most gorgeous, warm weather (60's in February, heeeelllllooo!!!) for their engagement photos, and a backdrop so romantic that one of history's most romantic movie scenes (in my opinion at least) was filmed smack dab in the middle of it!  …aahhh, The Notebook!  The day was off to an incredible start with the weather and location, and then these two walked up and we knew it was going to be PERFECTION!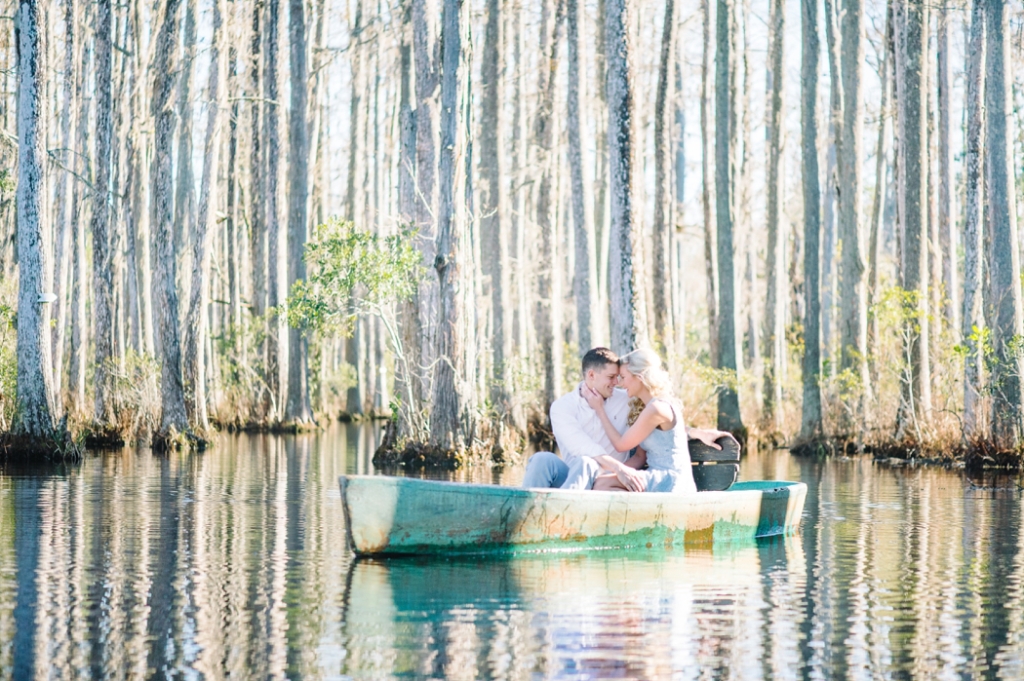 While we didn't officially meet Vanessa & Lucas until last Saturday for their shoot at Cypress Gardens, Vanessa and I had been e-mailing back and forth for months, so by the time we saw each other, she felt like an old friend in a way!  It doesn't hurt that we're both California girls, so we get each other!!  Lucas is a good ole' turkey-farm-living Arkansas boy who swept her off her feet and ultimately won her over!  Nice work Mr Bauer!  They were both so much fun, and a whole lot of laughing was done on the swamp, but between those silly moments, these two were giving us the warm and fuzzes because their love is real, affectionate, patient, kind, and one that would inspire any couple that meets them!  We're so happy for you guys!  Congratulations on your engagement and enjoy some of our favorites shots from the day!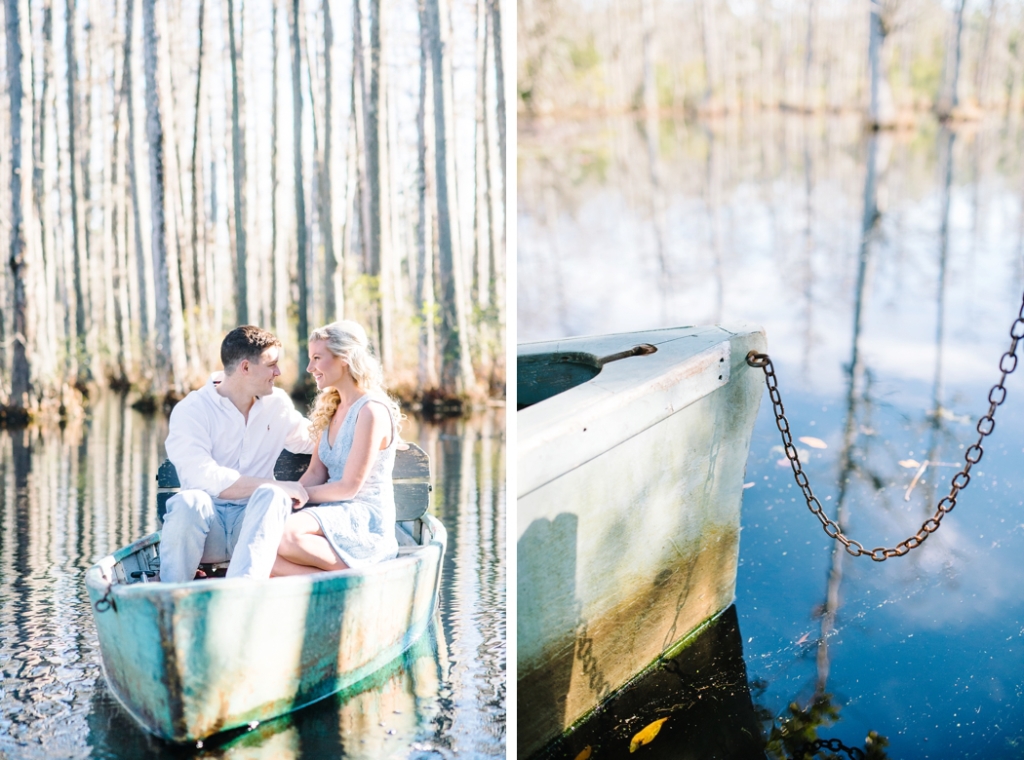 We'll be sending lots of hugs and blessings to Vanessa & Lucas this May!

_____________________________________________________________
If you would like for Aaron & Jillian Photography to be your Charleston engagement or Charleston wedding photographer, click the "contact" tab above!