Where would we be without Match.com in the 21st century?!  This beautiful lawyer and handsome pilot have Match.com to thank for their love story!  (For the record, they're our 4th engaged couple who've met on Match!)  So, here's how it all went down!  Katherine was in Minneapolis for law school and Bill was based there, working as a pilot for Delta, and LUCKILY Match.com realized they were perfect for each other (which after spending an hour with them last week, we couldn't agree more!).  After a year of dating, Bill was transferred to Atlanta and Katherine took a leap of faith and decided to sit for the Georgia bar exam. She passed; obviously!!  She's not only gorgeous, but sharp as a tack!  So, they made the move to Atlanta together and about 2 years later Bill proposed in Piedmont Park and brought her whole family down as a surprise to celebrate  … to which we say, "Nice work Bill!"!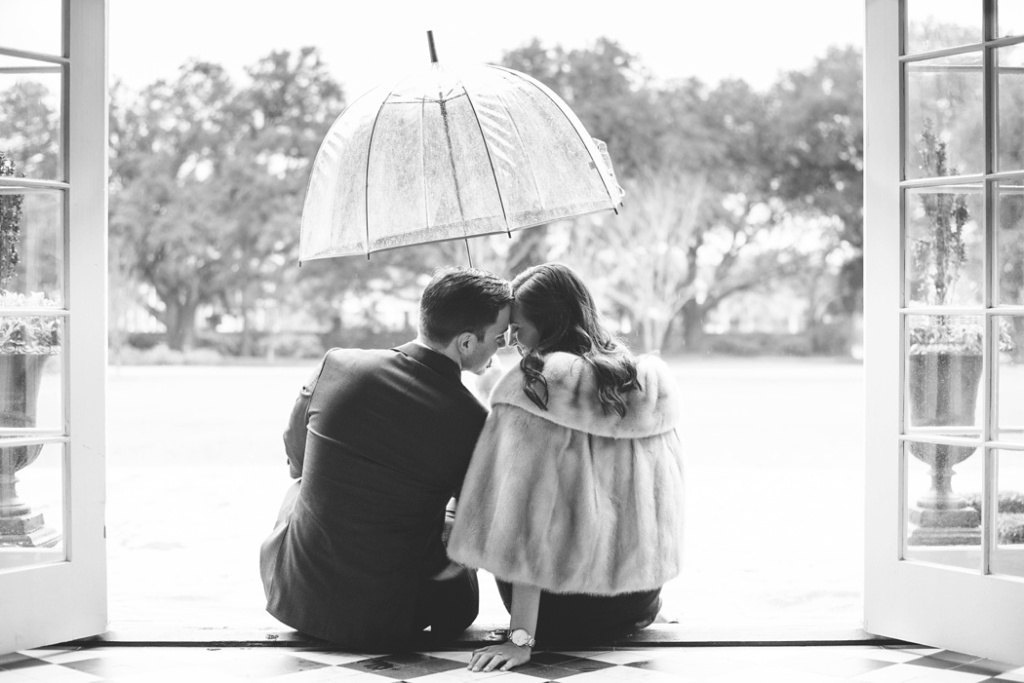 So fast forward to their engagement session day!  There's nothing like a huge storm rolling in from the West to put a damper on an engagement shoot… or wait, think again!  If you're shooting with a sweet as can be couple like Katherine & Bill, who are so go with the flow that no amount of rain could ruin their time with us in front of the camera, then fret no more and embrace the water from the sky as the romantic element that it is!!  Ah how we love couples like these guys!  Our original plan was to shoot downtown, but with the rain approaching, we decided to shoot under the porch at The William Aiken House where they'll be getting married later this year, and then there was talk of  using the lobby of The Vendue Hotel downtown, but thanks to the super accommodating ladies at Patrick Properties & A. Caldwell Events  for working her magic, we were able to get into Lowndes Grove Plantation, last minute, to duck undercover from the rain!  Luckily though, the skies were good to us and we got to shoot outside under a light drizzle!  Yes please!  Enjoy some of our favorites!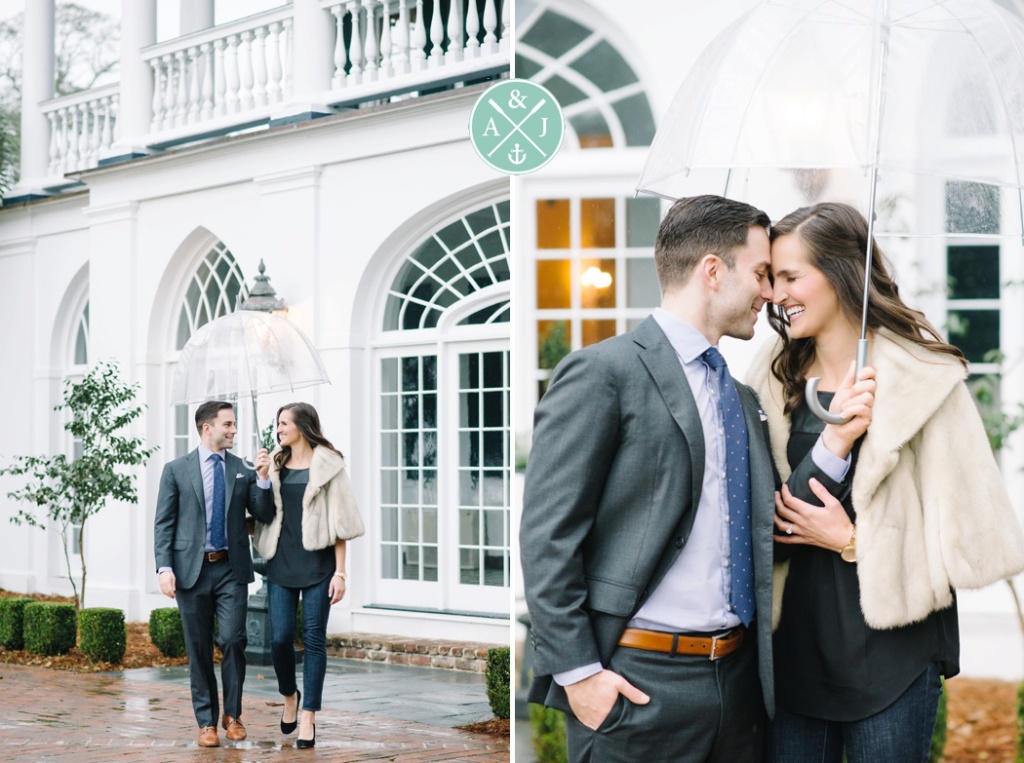 Congratulations y'all!  We're so happy for you and can't wait to reunite in Charleston in April!!
To be sure you're one of the first people to see photos of their wedding later this year, planned and designed by A. Caldwell Events, follow us on Facebook at: www.Facebook.com/AaronandJillianPhotography

_____________________________________________________________
If you would like for Aaron & Jillian Photography to be your Charleston engagement or Charleston wedding photographer, click the "contact" tab above!