Brooke and Steve are two of the bubbliest, most sincere, excitable, fun loving, encouraging, and awesome people we've ever had the pleasure of meeting in life!  These two are the REAL DEAL y'all and we're soooo excited that they chose us as their wedding photographers because their French Huguenot wedding ceremony and Mills House reception are going to be insanely beautiful and so much fun!  Lucky for us, the day of their engagement session happened to be on a day when our new house was starting to come along and we were ready for visitors!  Since they were staying with friends on our side of town, we came and met us at our house in Avondale on their way downtown so they could leave their car in our driveway and we could drive downtown together!  Well… 6:00pm turned into 7:00pm and we were still chatting away in the kitchen and realizing if we didn't leave soon, we were going to lose the light!  Ahhhh, why does the sun have to go down?! We really can't say enough awesome stuff about this power couple and wish they would just move down to Charleston already!  Come on guys!!  Enjoy some of our favorite shots from their engagement photo session in downtown Charleston!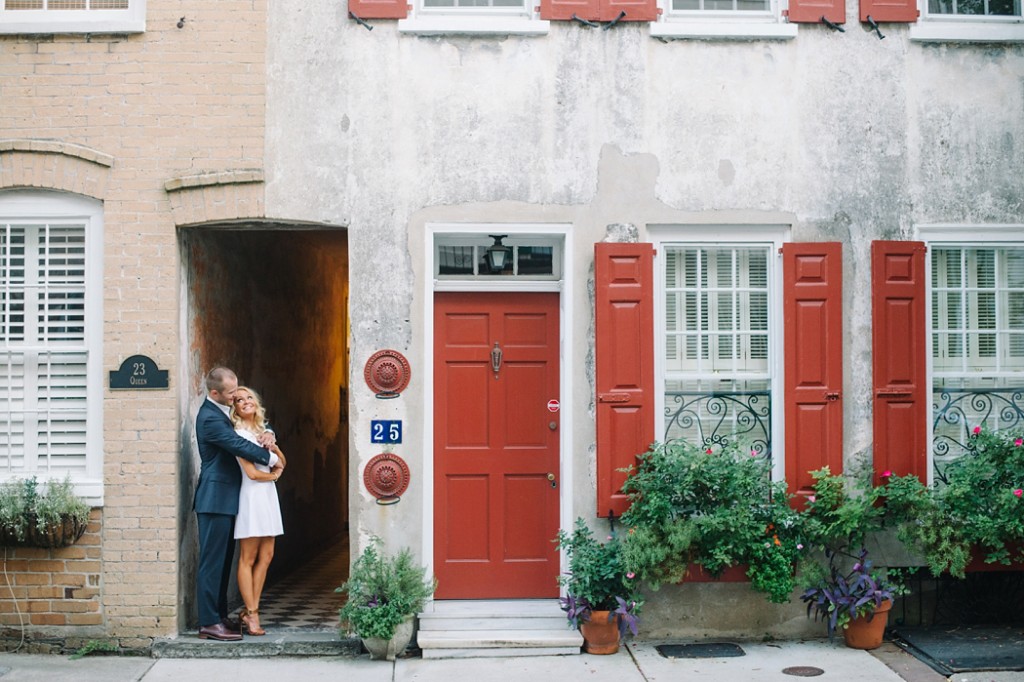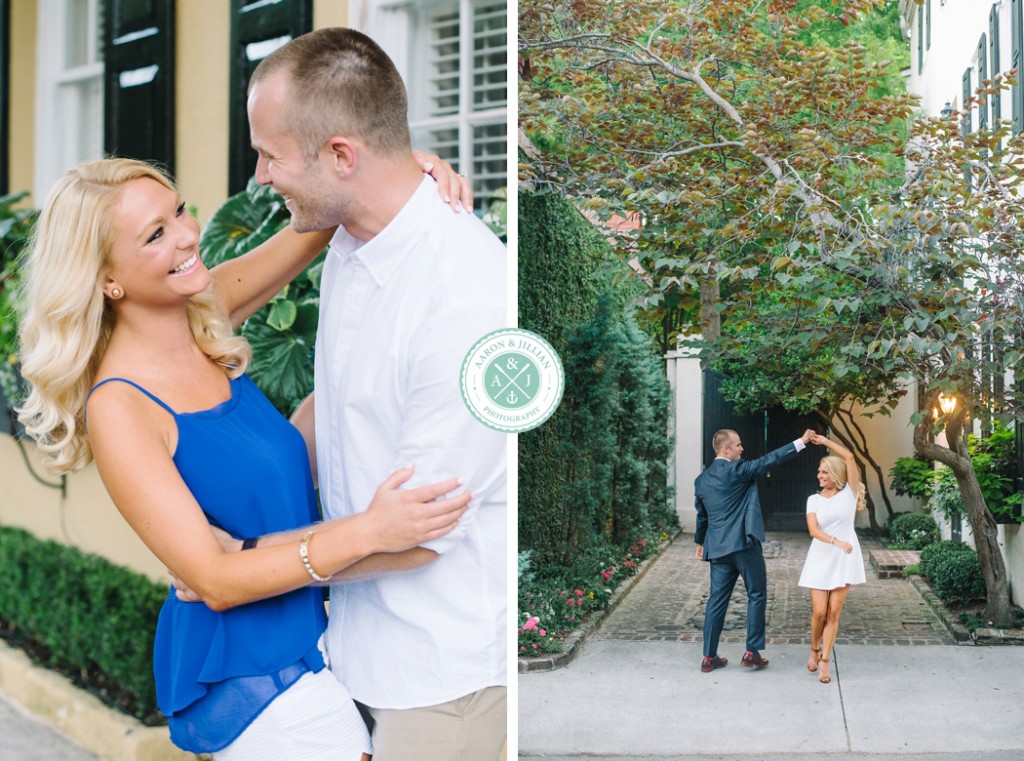 To be sure you're one of the first people to see photos of their wedding, planned by Intrigue Design & Events, this October, follow us on Facebook at:
www.Facebook.com/AaronandJillianPhotography

_____________________________________________________________
If you would like for Aaron & Jillian Photography to be your Charleston engagement or Charleston wedding photographer, click the "contact" tab above!