It's no surprise couples come from all over the country to say their I do's in Charleston, with it's natural Southern beauty around every nook and cranny, to it's historic wedding venues – preserved to their original grandeur, to it's plethora of beyond top-notch wedding vendors!  It's why we moved here and why we'll likely stay here forever and it's why Scott & Lisa chose it to celebrate their commitment to each other!!  When I (Jill) first chatted with Lisa on the phone, almost a year ago, she was living in NYC and about to move down to Charlotte to be with Scott for the first time!  Their story is definitely one for the books and hearing her tell it just made me instantly so excited for their wedding!
Lisa moved from CA in 2004 to attend Northeastern University in Boston, but when she graduated in 2007, she moved to Charlotte for a sales job.  Missing the city, as I probably would too, she would often travel back to visit friends still in Boston.  In April of 2008 she booked a girls trip weekend to watch the Boston Marathon and ended up meeting Scott AT THE AIRPORT on the way home from that trip!   She told me she knew when she saw him sitting at the United gate, with his perfect curly hair and marathon gear on, she couldn't pass up the opportunity to strike up a conversation!  So she did what any other confident woman would do!  She went and sat next to him!  (Good job Lisa!)  While I don't know Scott's side of the story, I'm sure he didn't exactly mind a gorgeous, smart woman like Lisa stealing the seat next to him!  As it turned out, they were on the same flight home (lucky her!) and both living in Charlotte (Wow! Double lucky!)…. and now, 6 years later, they're settled in Charlotte with their adorable Golden Doodle puppy, Olive, and tying the knot at The William Aiken House in Charleston!  Pretty cool huh?!  We absolutely LOVED getting to know Scott + Lisa during the process leading up to their wedding!  They're really two of the nicest, most sincere, honest, and loving people we've had the pleasure of working with!  We're so happy they found each other and know they'll have a beautiful life together as husband and wife!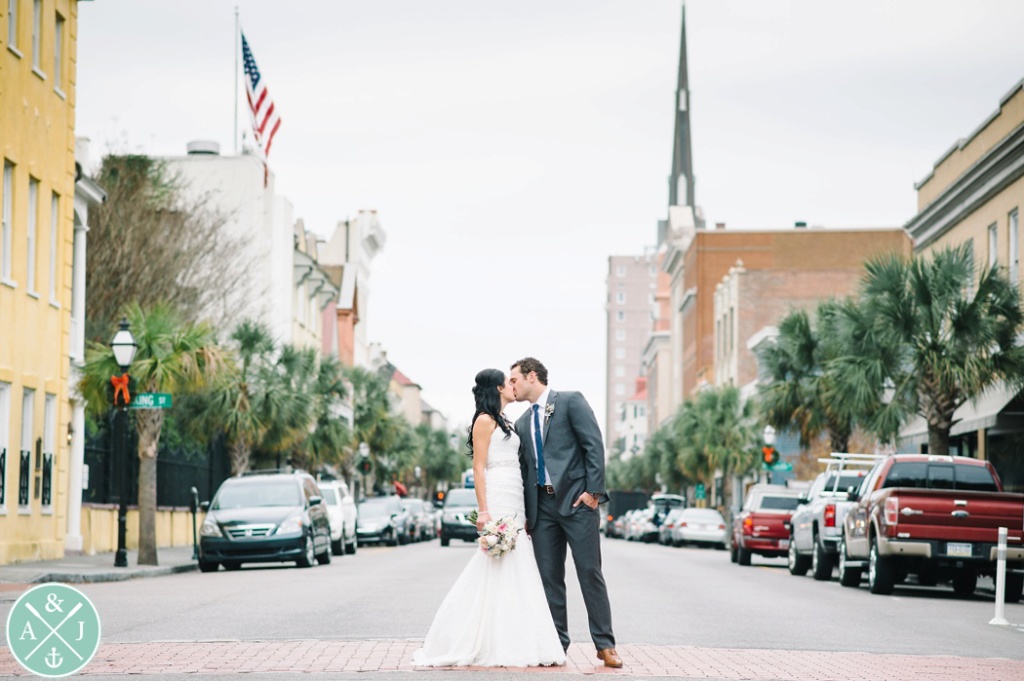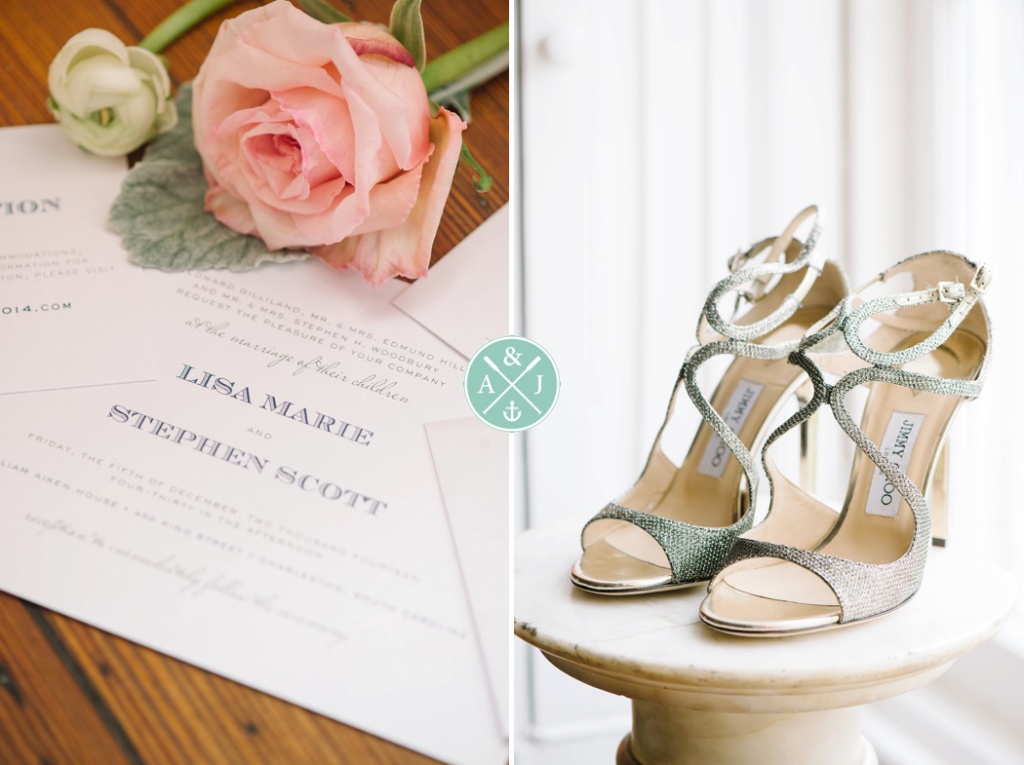 Congratulations Scott & Lisa and thank you for choosing us!!  We absolutely LOVE both of you!


Wedding Coordinator & Designer // Pure Luxe Bride
Wedding Rentals // Snyder Rentals
Wedding Caterer // Fish Restaurant – Patrick Properties
Bar Service // Patrick Properties
Ceremony Musicians // Claire Bailey
Wedding Florist // Wildflowers Inc
Wedding Cake // Patrick Properties
Bridal Makeup Artist // Paper Dolls
Bridal Hair Stylist // Paper Dolls
Reception DJ // DJ Jon
 Linen Mr & Mrs Pillows // So Vintage Chic

_____________________________________________________________
If you would like for Aaron & Jillian Photography to be your Charleston engagement or Charleston wedding photographer, click the "contact" tab above!