Repeat clients are some of our ABSOLUTE favorites!!!  You may remember Jessica + Jane from when we shot their wedding just a couple months ago at Dunes West in Mt Pleasant!   We were so excited when they contacted us to do a mini holiday family session to commemorate their first official Christmas season as wives!  Plus how could they possibly do a family session without their beloved Great Dane rescues, Moose and Elmer!  The answer is, they can't, and they shouldn't!  I'd be lying though if I said we weren't a little nervous to be working with2 dogs big enough to be ponies, in a public park, but these two were on their best behavior and did everything we asked of them!!  Even sweet Elmer, who's deaf AND blind, rocked it out for us!  Nice job boys, and good job mamas!!  Enjoy some of our favorite shots from their mini session at Alhambra Hall!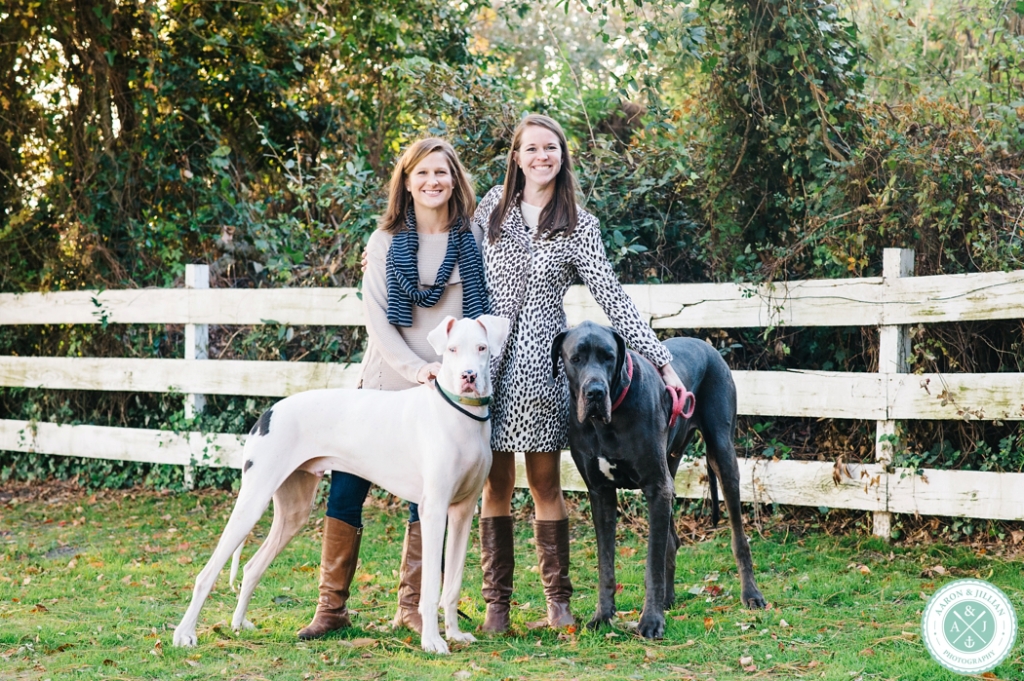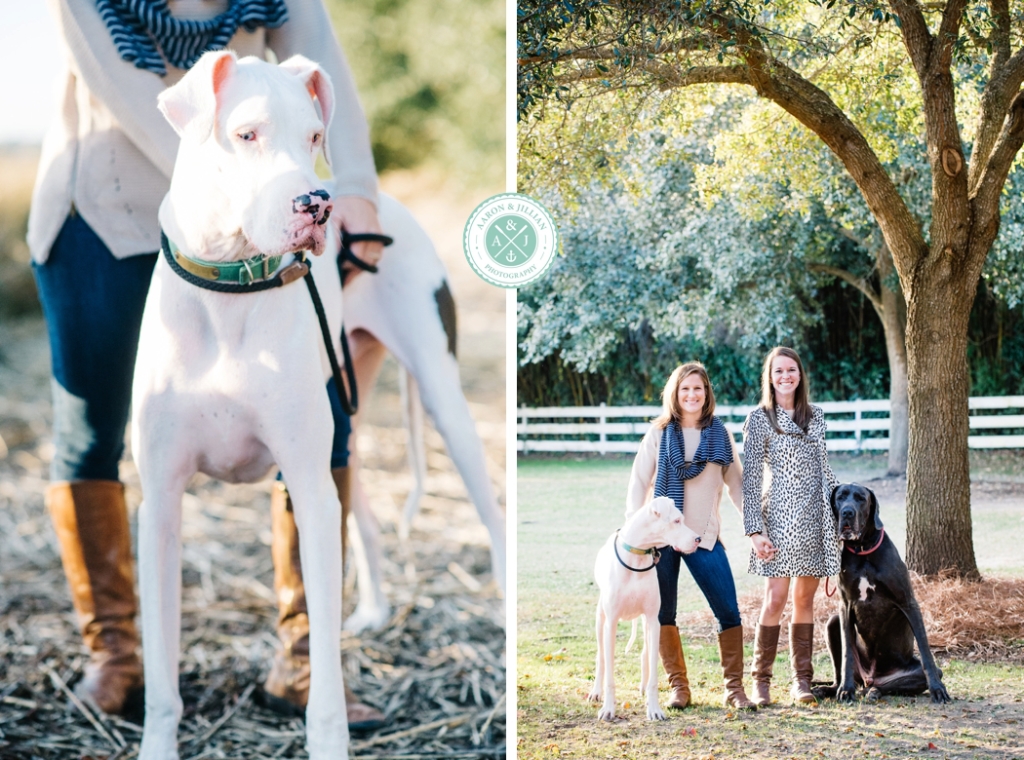 Happy Holiday's from Aaron and Jillian…  and the Graham family!

_____________________________________________________________
If you would like for Aaron & Jillian Photography to be your Charleston family photographer or Charleston wedding photographer, click the "contact" tab above!