I remember coming home from my first "in person" meeting with Jessica & Jane at an adorable restaurant called Fuel, exclaiming to Aaron, "These girls are so awesome!  You're going to love them!" … because everyone loves them!  They're just that awesome.  One of my absolute favorite things about Jess & Jane's relationship is that they're truly each other's best friends & biggest fans!  I realize that that's the stage that most couples are in when they're about to get married, but the stresses of wedding planning, working a full time job & taking care of 4 animals (their 2 great danes & 2 cats must be a handful) can get the best of you and these two always had their focus on the thing that mattered most – each other! … and as you can see from their photos, there was SO MUCH joy between the two of them & their guests!!  I'd bet a lot of money that the toasts that were given that night were some of the most heartfelt & touching toasts I may ever hear in my career as a wedding photographer!!  It was beautiful to watch the day unfold so seamlessly with so much love, laughter, killer dancing and a whole lot of happy tears!!  We were really happy to have had the chance to spend the day with them and 200 of their family & closest friends to celebrate their commitment to each other!  … of course having Megan from  Ooh! Events on hand with a gorgeous decor design was just an added perk to the already beautiful day!  Enjoy some of our favorites from their Unitarian Church ceremony & Dunes West reception!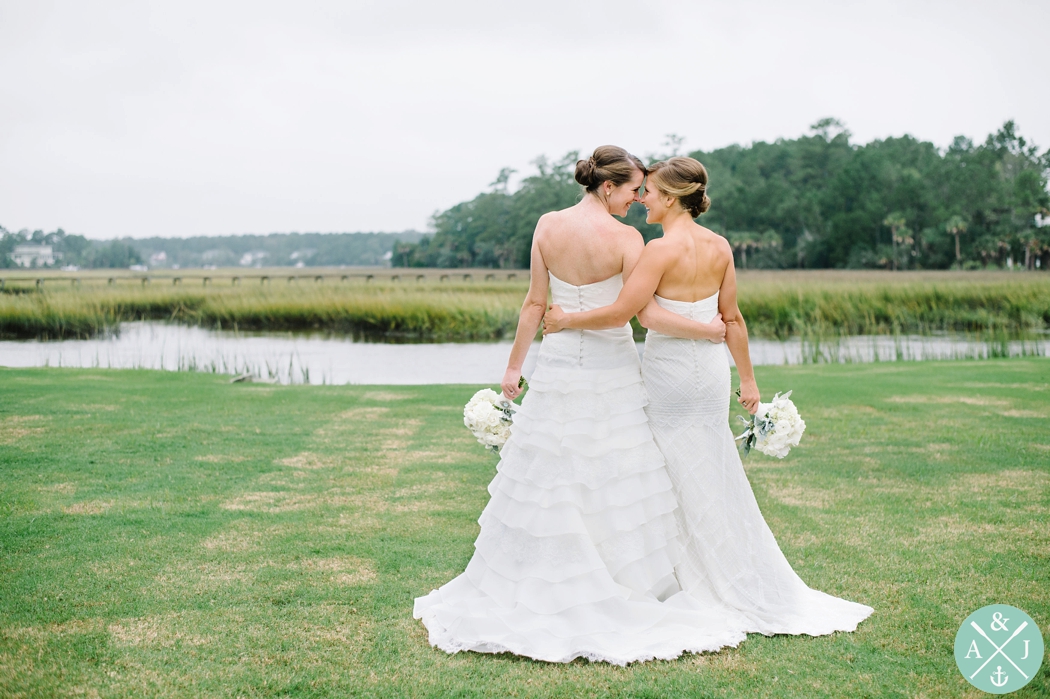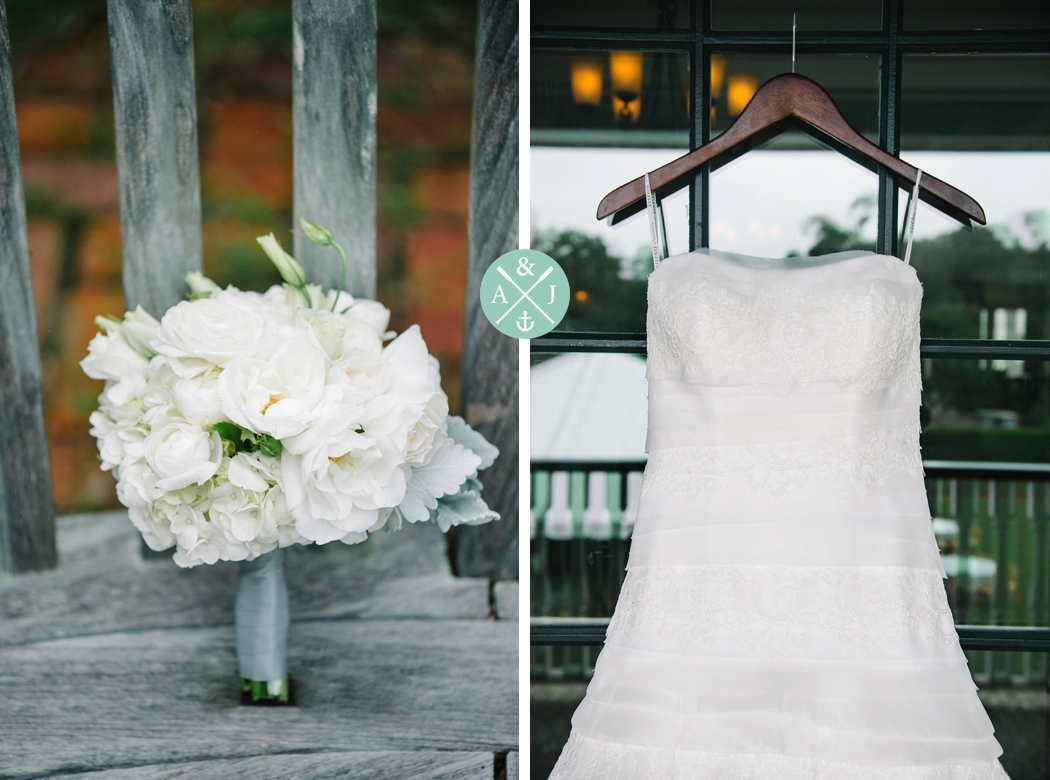 Since neither of them had seen the other's dress, we had them walk backwards towards each other, counted down from five, and let the magic happen!  We LOVE their adorable reaction to each other!














































Congratulations Jess and Jane!  We were beyond honored to spend the day with you two and your wedding guests!  … and congrats on becoming local celebrities!  We'd both like a signed copy of the Post and Courier please! 🙂

Wedding Coordinator & Designer // Ooh! Events
Wedding Ceremony Venue // Unitarian Church in Charleston
Wedding Reception Venue // Dunes West Gold Club
Wedding Rentals // Ooh! Events
Wedding Caterer // Dunes West Golf Club
Bar Service // Dunes West Golf Club
Ceremony Musicians // Bagpipers (friends of the bride's family)
Wedding Band // The Finesse Band
Wedding Florist // Out Of The Garden
Wedding Cake // Publix
Grooms Cake // Cakes by Kasarda
Bridal Hair & Makeup // Lashes and Lace
Transportation // Absolutely Charleston


_____________________________________________________________
If you would like for Aaron & Jillian Photography to be your Charleston engagement or Charleston wedding photographer, click the "contact" tab above!