Oh man, if this wedding doesn't go down as one of the most memorable of 2014, weather-wise, I don't know what will!!!  As you can see from the very first photo in this blog post, it rained A LOT on Catherine and Alex's wedding day… but while for some, this would be an absolute tragedy, these two embraced the weather and went with it graciously and we're SO THANKFUL for it, because their portraits might be some of our favorite, EVER!!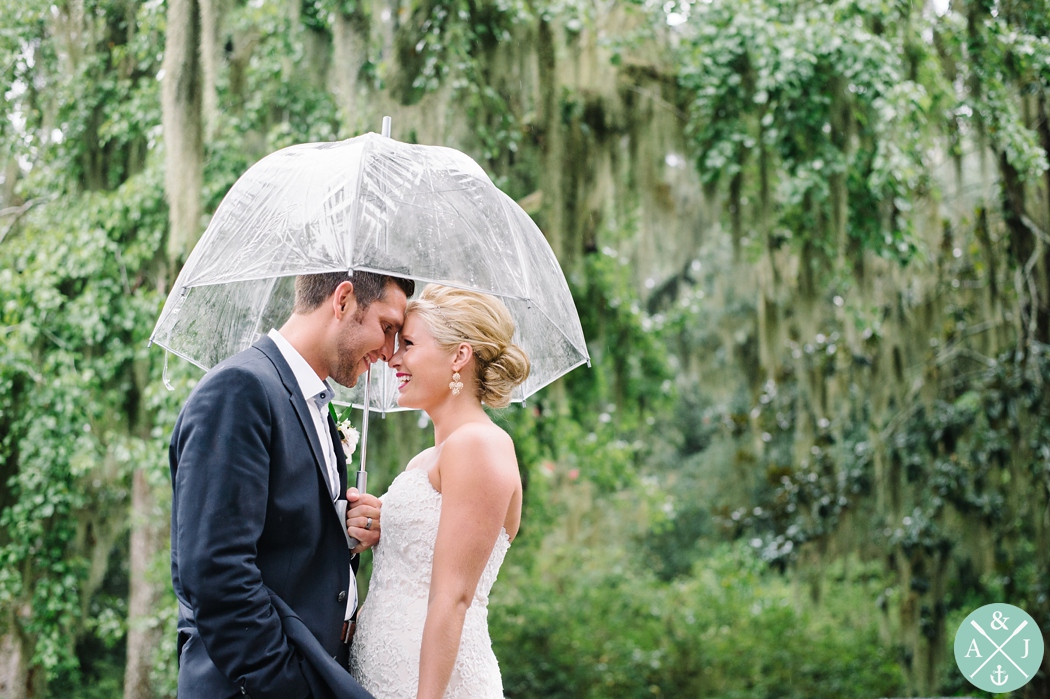 The morning was calm and beautiful while Catherine's bridesmaids, mom, mother in law and a few other friends surrounded her in her bridal suite at the historic Francis Marion Hotel, watching her in anticipation, as she became the exquisite bride she'd always dreamed of being!  But it was her first look that got us the most!  Catherine and I met Aaron and Alex on one of our favorite streets in downtown Charleston for these two to get their first glimpse of each other on the day they would commit to forever together!  I chose not to show those photos because some things should be left private and special for our couples, but I will say that tears were shed and some of the sweetest words were uttered!  I'm telling you, these two are GEMS among gems!!!   They understand love and how to show it!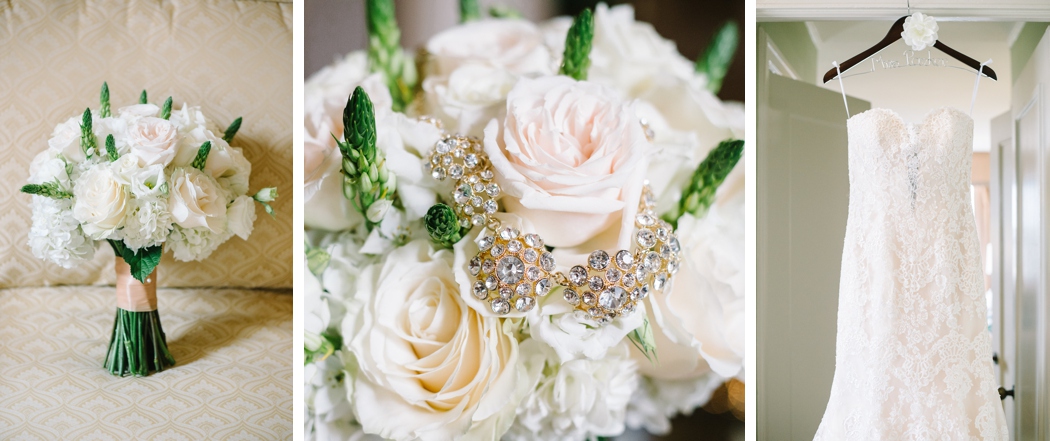 After their first look and a few portraits on the charming cobblestones of Chalmers St, we jumped in the limo and headed to Magnolia Plantation for some bridal party and family portraits… and of course – THE WEDDING!  …But minutes after we got there, we were met with one of Charleston's famous afternoon summer rain storms, which literally lasted from the moment we arrived at the plantation to the minute they had their first kiss at their wedding ceremony!  While this made our job a little more tricky as photographers, these two and their families and friends were so great and open to our suggestions!  Who says rain has to ruin your wedding day?!  Not me!  Their bridal party would run out with us onto the pathway whenever the rain would turn to drizzle… and the family huddled under the tent for photos when the torrential downpour began!   Sometimes you just have to go with the flow!













… But it was the ladies of Pure Luxe Bride who truly saved the day when the rain wouldn't leave!  They tore down the entire reception space (above) and transformed it into a wedding ceremony space within 30 minutes!   They were out in the rain carrying armfuls of chairs inside, wiping them off, and moving tables around to create a ceremony space that didn't look makeshift, but rather the way it was planned to be!  I can't stress enough, the importance of having planners on your wedding day!  Case in point!  These ladies killed it! 🙂  Catherine & Alex took the news of moving their outdoor ceremony inside with perfect grace, because they knew in the end, it wasn't the location of the ceremony that mattered, but rather the promises and the vows they would recite in front of 150 of their family and friends that made them husband and wife!  Cheers to that!








 I will say though that when the skies opened the second they had their first kiss, Aaron and I rejoiced a little inside and swooped them away on a golf cart to grab some portraits of them around their incredible Charleston wedding venue during cocktail hour!  They're some of our favorites to date because the light was perfectly even and there's something about the umbrella that makes them even more special!  I like to think of it as the perfect metaphor for their future!  These two can, and we believe will, weather ANY storm together and come out on top, because they're just those kinds of people!! 























If you follow me on Instagram (JillOsteen), you know that Catherine and Alex took us out to dinner a couple nights later, while they were on their honeymoon in Charleston!  I wrote about how we get the opportunity to photograph people on one of the best days of their lives and over the course of the 8 hour wedding day, we laugh, cry, celebrate and bond with them!  So when they ask to take us out to dinner during their honeymoon in Charleston, we realize our job is so much bigger than simply photographing! So. much. bigger. Thank you Catherine & Alex!  We just love you two like crazy and are so thankful for the friendship we've created because of your wedding!  See you kids in Green Bay!


Wedding Planner // Pure Luxe Bride
Bridal Suite // Francis Marion Hotel
Ceremony Venue // Magnolia Plantation & Gardens
Reception Venue // Magnolia Plantation Carriage House
Bar Service // Squeeze On Site
Invitation Suite // Mixbook – Rustic Lace
Bridal Jewelry // Kate Spade NY
Cake // Cupcake Down South by Maleia Markgraf
Florist // Wild Flowers Inc.
Rentals // Event Works
Ceremony / Reception Music // Zachary Wade Band
Hair & Makeup // Ash & Co. Bridal Hair and Makeup
Transportation // ACW Limo
Specialty Rentals // 428 Main Vintage Rentals
Videographers // Seigel Films
Wedding Photographer // Aaron and Jillian Photography

_____________________________________________________________
If you would like for Aaron & Jillian Photography to be your Charleston engagement or Charleston wedding photographer, click the "contact" tab above!