Lately we've been trying something new with our engagement sessions and picking up our "out of state" couples wherever they're staying in town and driving them around to some of our favorite spots to photograph downtown!  So last week, we headed out the door and drove 2 miles south to pick up Kira & Chad at Kira's aunt and uncle's beautiful historic Charleston home, just 1 block from The Battery Park!  It sure made it nice and convenient since they were looking for a downtown Charleston backdrop for their engagement photos!  As soon as we got there, Kira swung the front door open with a huge smile on her face and gave me (Jillian) a giant hug! I love these types of "first meetings" with brides!  As much as being in front of the lens for clients can be intimidating, so can knocking on the door of someone you've never officially met and then asking them to kiss or snuggle up in front of the camera together, minutes later!  Luckily she and Chad warmed right up to us and the 4 of us cruised around to 4 of our favorite spots downtown to capture them being their adorable selves!  Enjoy some of our favorite shots from their engagement session!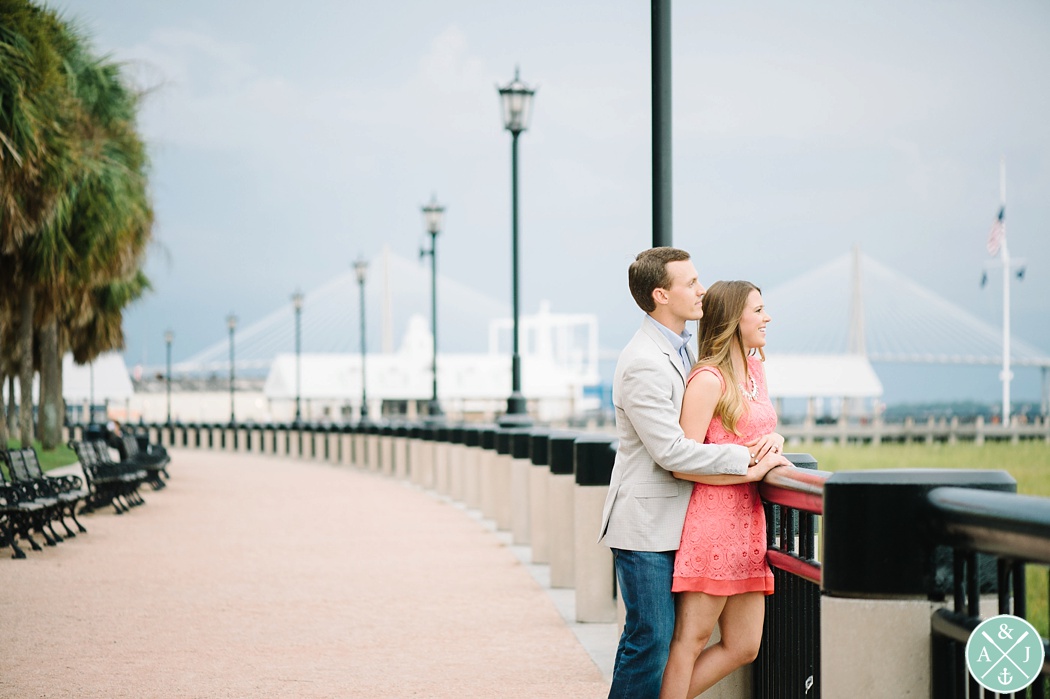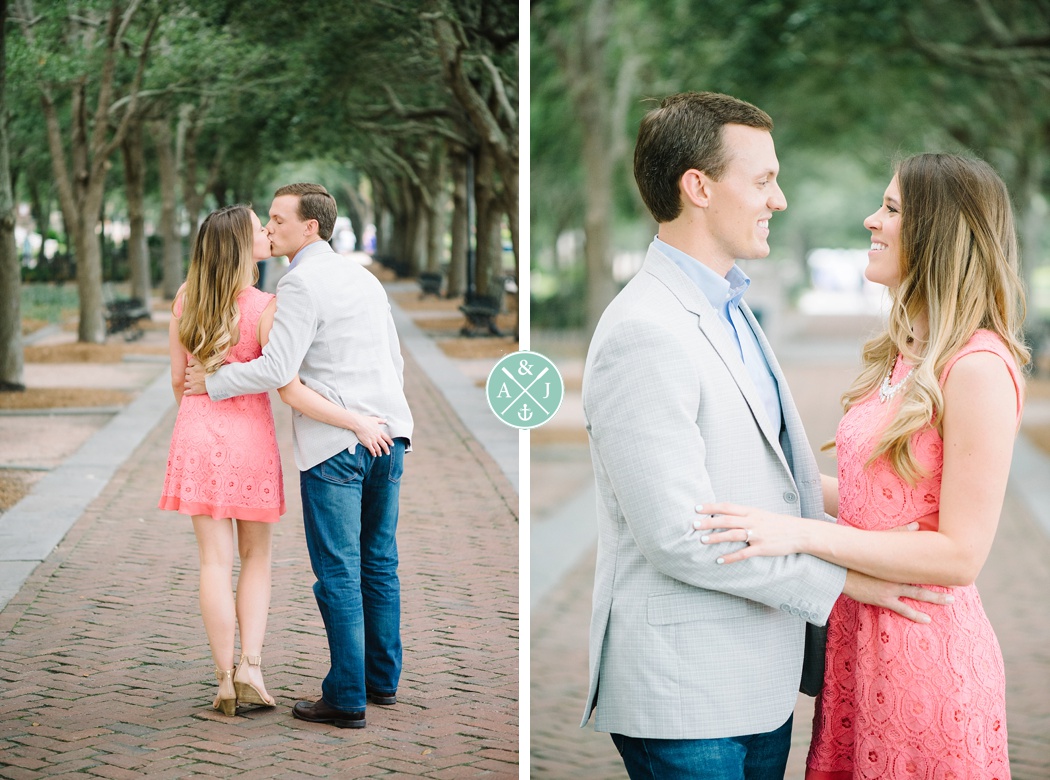 Are they not just the cutest couple?!  And how lucky were we to get so many photo people free at some of Charleston's most popular spots!  I guess rainy day weather isn't all that bad afterall for engagement sessions in one of America's most beloved cities!!  After meeting Kira and Chad last week and getting to know them over the hour or so we spent together, we're dying to spend the day with them for their wedding at The Country Club of Charleston next april, planned by Mac & B Events! To be sure you're one of the first to see photos of their wedding next April, follow us on Facebook at: www.Facebook.com/AaronandJillianPhotography for sneak peaks!

_____________________________________________________________
If you would like for Aaron & Jillian Photography to be your Charleston engagement or Charleston wedding photographer, click the "contact" tab above!