It's certainly not often that we have an international couple to photograph, and because we lived abroad for so many years, we'd be lying if we said it didn't get us really excited to work with these two London locals!  We had had the chance to meet Melania and Nick, who currently live in Europe (aka Heaven on earth!), when they were in town last year, meeting with their wedding planner Francesca from Pure Luxe Bride!  We had planned to meet for their engagement session downtown, but had schemed with Nick to have him officially propose during the shoot!  We ALWAYS love when this happens and this one was no exception!  Now let's fast forward to their wedding day!!  I met Melania at the Francis Marion Hotel downtown so the two of us could ride over to Magnolia Plantation together for some bonding time! 🙂  The whole wedding day was fabulous, but this might have been my favorite part of the day!  She's an open book, like me, so we shared our life stories on the 45 minute ride and by the time we arrived at the plantation, I felt as if we'd been friends for years and it made shooting their special day even that much more special!  Aaron met the guys at a mansion on Isle of Palms for their getting ready portraits and then he and Nick rode the 90 minutes together to Magnolia and had the same sort of experience!  This sure made up for the fact that we didn't get to have a meeting with them before their wedding!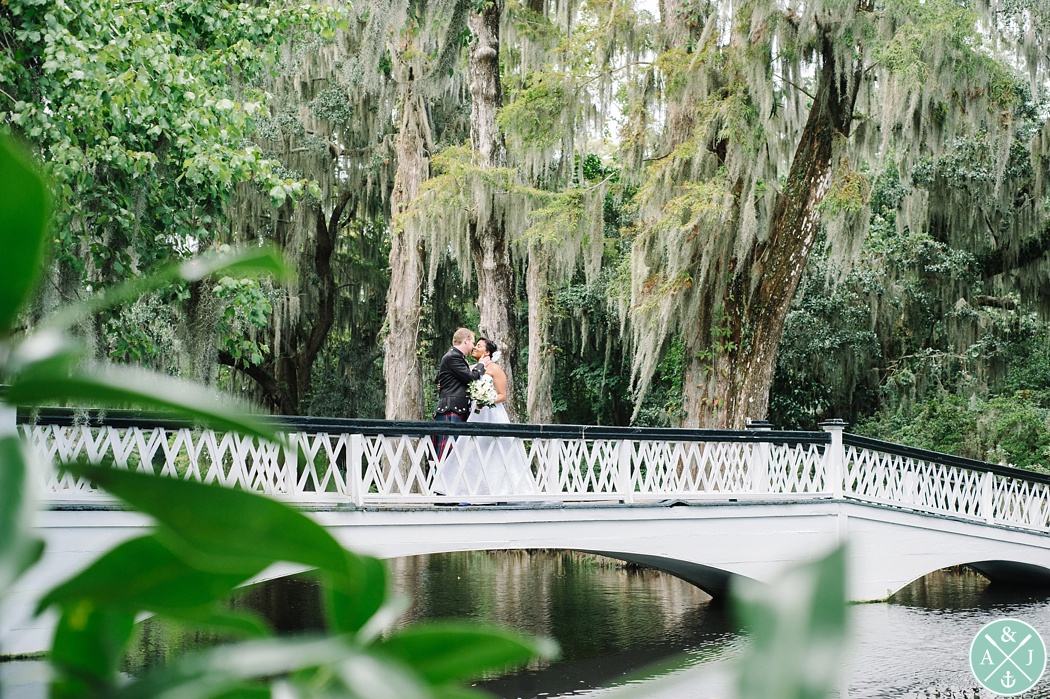 Nick and Melania's wedding was filled 65 of their closest family and friends, lots of laughter and happy tears, a kilt (love it!!!), beautiful ivory and green florals, delicious food and desserts and sweet details around every corner!  While it was set to rain nearly the entire day, it held off for their first look, bridal party shots, their outdoor ceremony and their cocktail hour and the downpour didn't start until an hour or so into their indoor reception at the Magnolia Plantation Carriage House!  If you ask us, rain during an indoor reception is just about as romantic as it gets!  Funny enough, it stopped again, just in time for them to have a sparkler exit to their London style cab!  How lucky is that?!  I always say that great weather happens for great couples!  This one was no exception!  Enjoy some of our favorite photos during their big day!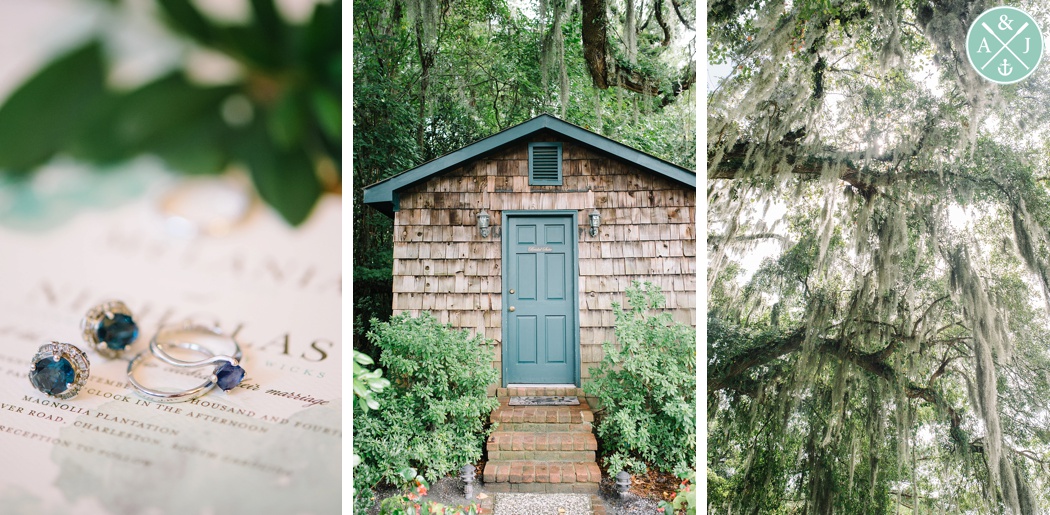 What was especially fun for us with Nick & Melania was their first look!  Melania hadn't seen Nick in his traditional kilt and he obviously had never seen her in her dress, so we had her walk to the spot we had chosen and look down at her feet.  Then Aaron guided Nick backwards towards her and when we counted down from five, he turned around and she looked up, and I would have sworn there were fireworks bursting above them!  Their reaction to each other was one of the sweetest to date!










































Congratulations Mr. and Mrs. Wicks!  Enjoy your London wedding reception part 2!!!  Hey, a marriage can never be celebrated TOO much in our opinion, so have a blast!



Wedding Planner & Coordinator // Pure Luxe Bride
Ceremony & Reception Venue // Magnolia Plantation Carriage House
Caterer // Cru Catering
Rentals // Event Works
Wedding Cake // Twenty Six Divine
Wedding Florist // Wild Flowers Inc
Ceremony Musicians // Entertainment Charleston
Bridal Hair & Make-up // Paris Elle Beauty Llc
Getaway Transportation // ACW Limo
Wedding Photographer // Aaron and Jillian Photography

_____________________________________________________________
If you would like for Aaron & Jillian Photography to be your Charleston engagement or Charleston wedding photographer, click the "contact" tab above!