We always love the chance to meet and hang out with our destination couples when they're in town and these two were no exception!  They flew in from Delaware for a beach weekend on Kiawah Island where Dean lived it up by playing 4 of the golf courses and Jesse lived it up by lounging on the beach (my kinda girl)!!  They of course also squeezed in some time for a meeting with their amazing florist, Whitney at Branch Design Studio, another planning meeting with the one and only Francesca at Pure Luxe Bride and… drumroll please — their engagement session!  Sounds like a dream weekend in my opinion!  Charleston was slotted to have a pretty hefty storm right when we were supposed to meet and start shooting, but low and behold, it was swept away and not a drop of rain fell on us!  Talk about lucky!!  We're beyond excited for their wedding next June at The William Aiken House in downtown Charleston and trust me when I say it's going to be one of the most beautiful weddings of the season!  Enjoy some of our favorite shots of their engagement session here in Charleston!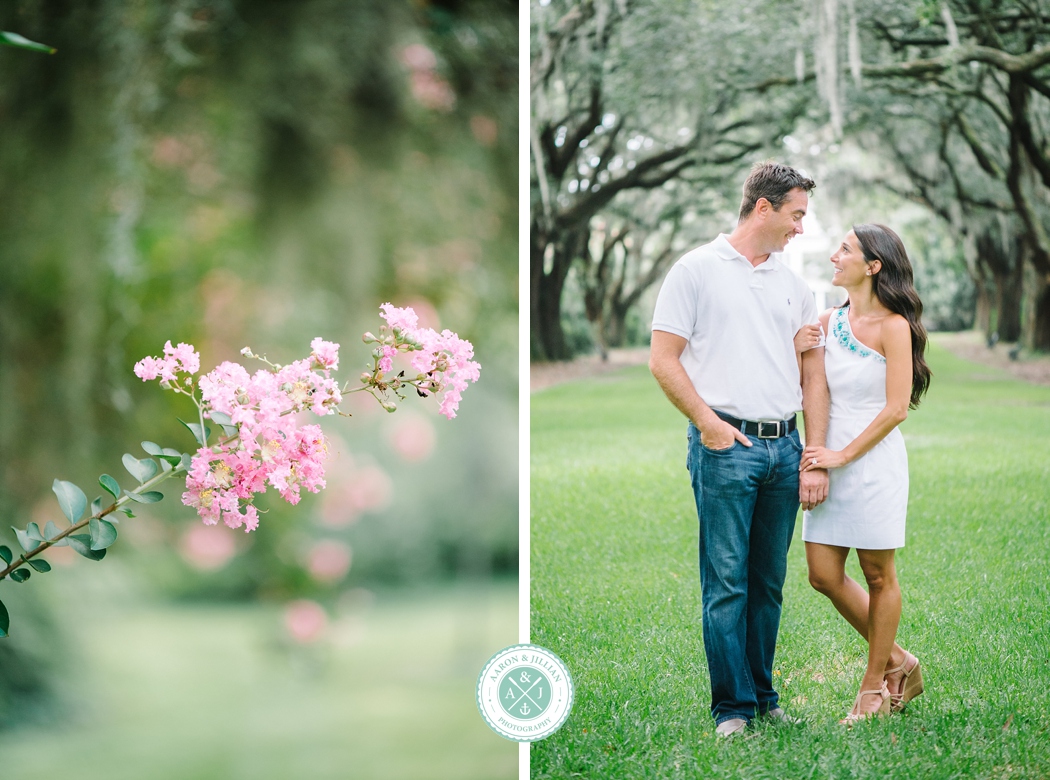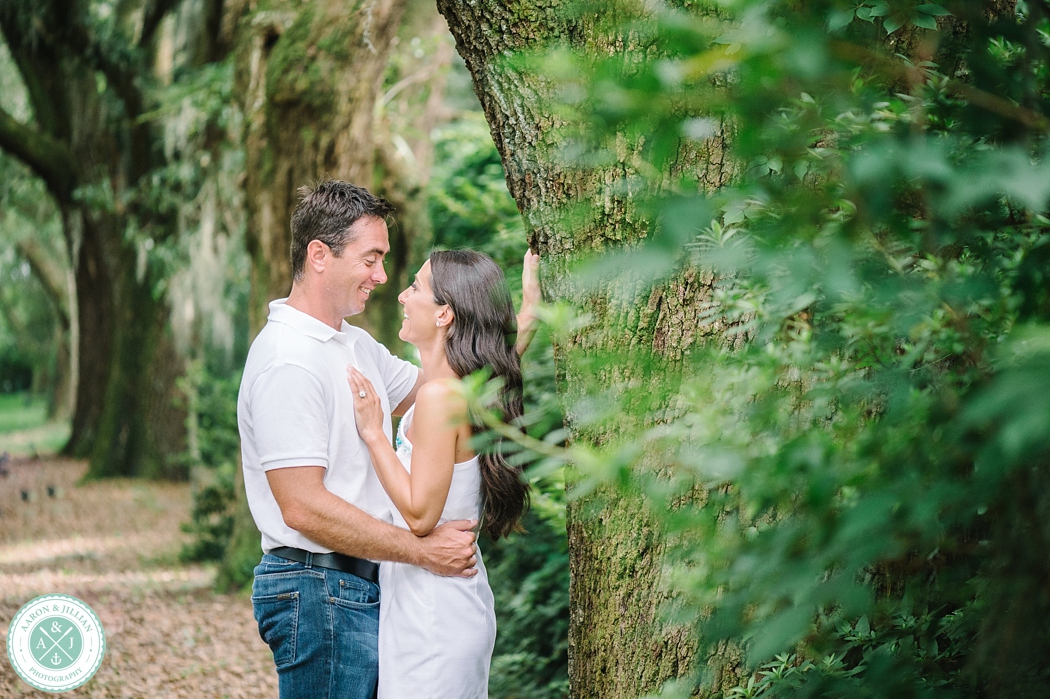 Congratulations Dean + Jesse and thank you for choosing us to be your wedding photographers!!
To be sure you're one of the first people to see photos of their wedding next June, follow us on Facebook at: www.Facebook.com/AaronandJillianPhotography

_____________________________________________________________
If you would like for Aaron & Jillian to be your Charleston engagement photographer or Charleston wedding photographer, send us a shout out by clicking the "contact" tab above!