When we met up with Mike and Emily in downtown Charleston for their engagement session, we never thought we would leave with a new dentist!  (Which reminds me, I need to make an appointment!)  Mike and Emily have been together for 5 years, 4 of which were long distance!!  You know what they say… Long distance relationships are for those knowing a good thing when they see it, even if they don't see it nearly enough!  Luckily, when Mike got a job as a dentist at MUSC in Charleston, Emily went on the job search and found a speech therapist position nearby… and for the first time in their 4 year relationship, they were actually living in the same city!  Woot woot!  Lucky for us, they live in Charleston, so we got to do their engagement photos in spots that aren't just beautiful, but places that actually hold a lot of meaning for them; places they actually go on walks to, which was really fun!  These two are some of the most genuine, positive, and laid back people on the planet and we were so honored that they chose us to capture these engagement photos for them!  They'll be tying the knot at a gorgeous ski resort in New York next summer and I have no doubt that they'll have one of the sweetest, most beautiful weddings in the mountains!  Enjoy some of our favorite shots from their downtown Charleston engagement session!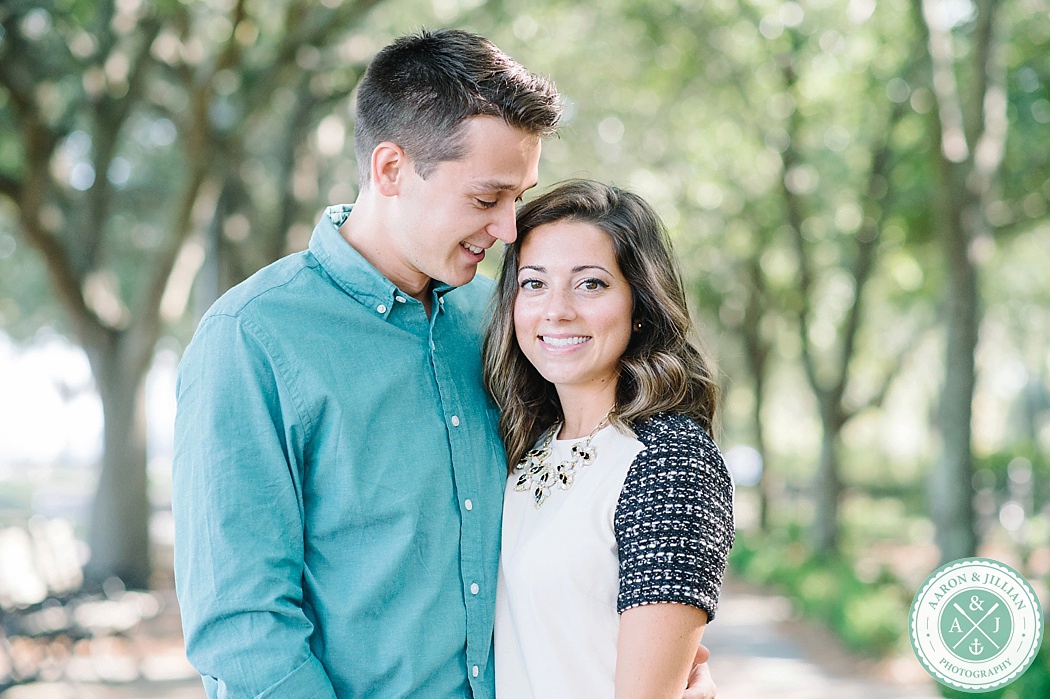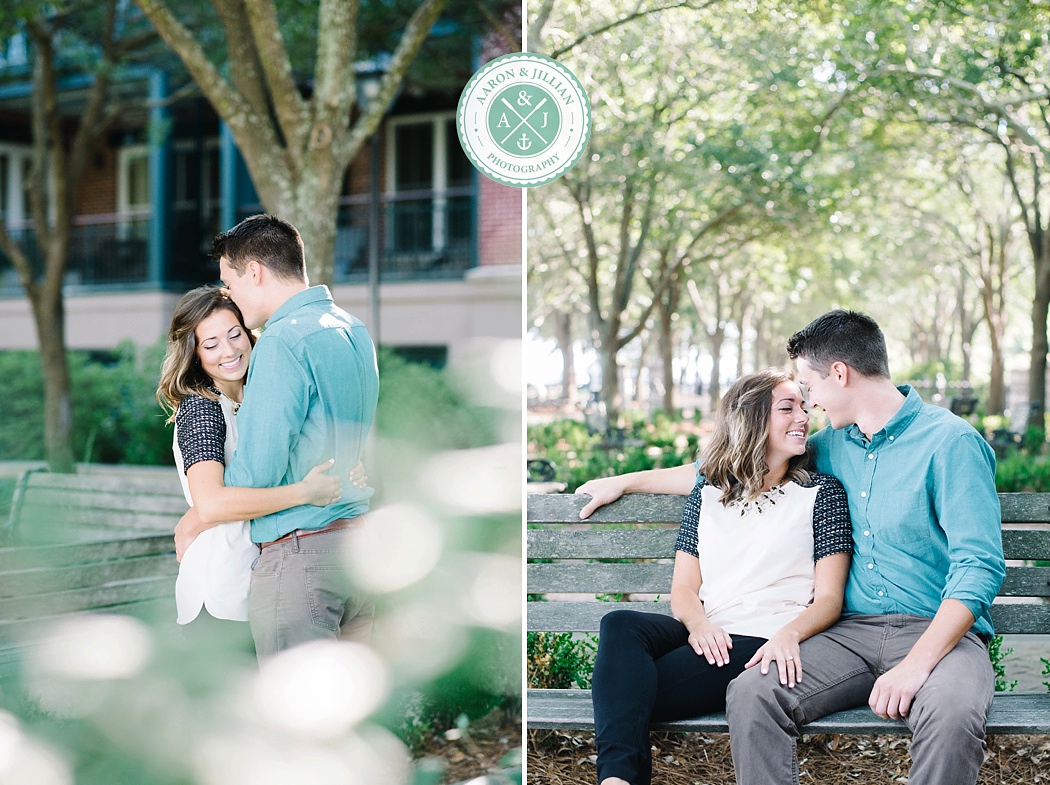 I'm pretty sure these two are going to have a pretty fabulous life together!!  Congrats again Mike & Emily!

_____________________________________________________________
If you would like for Aaron & Jillian Photography to be your Charleston engagement or Charleston wedding photographer, click the "contact" tab above!