These two were the sweeeeeeeetest!  The four of us met up at an intersection right smack dab in the middle of Charleston's French Quarter to snap some engagement photos on the cobblestone streets and under the pink crepe myrtle trees!  Springtime is definitely our favorite time of the year to photograph couples in Charleston because of these gorgeous blooms and sunny weather!  Due to being already booked to shoot a wedding here in Charleston on their wedding date, we won't be able to be there to see them say their I-dos in Alabama, but spending the day with them here in Charleston was pretty special in itself!   When we were explaining how the session would run and how we wanted them to continually be connected with each other, you could tell that Adam was taking it all in and trying his best to allow us to capture his true, raw emotions for Korie!  I mean, how adorably in love are these two?!  We're so happy for them and know they'll be extremely happy together and will make some of the most gorgeous babies in the future!!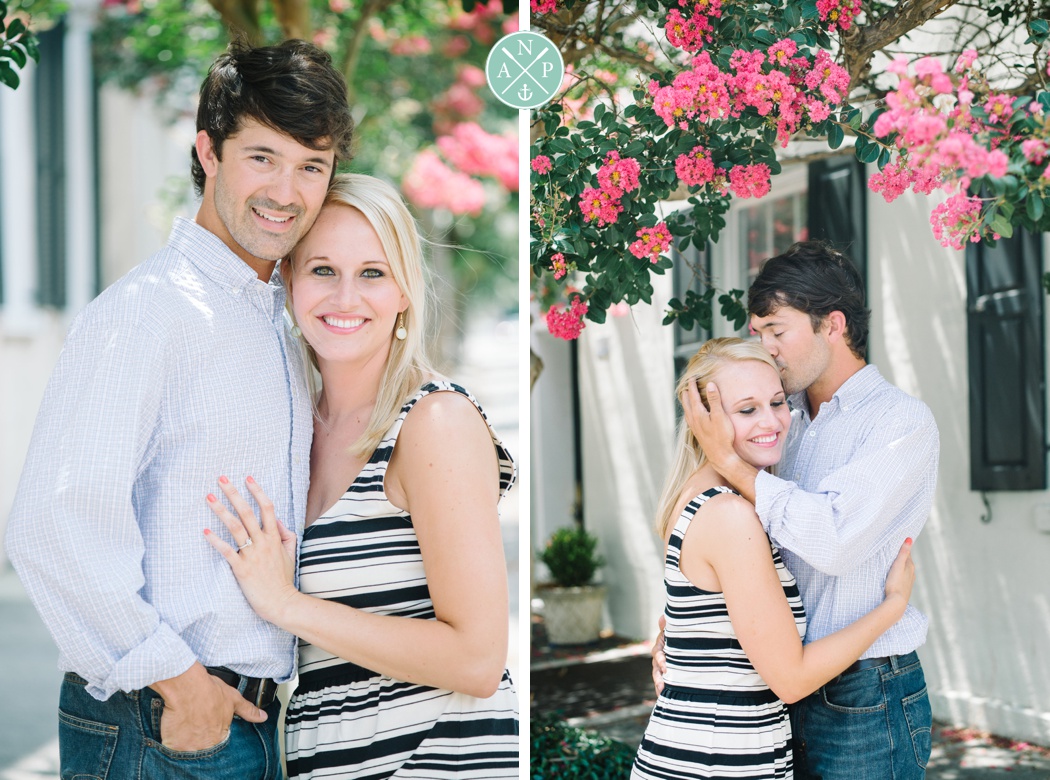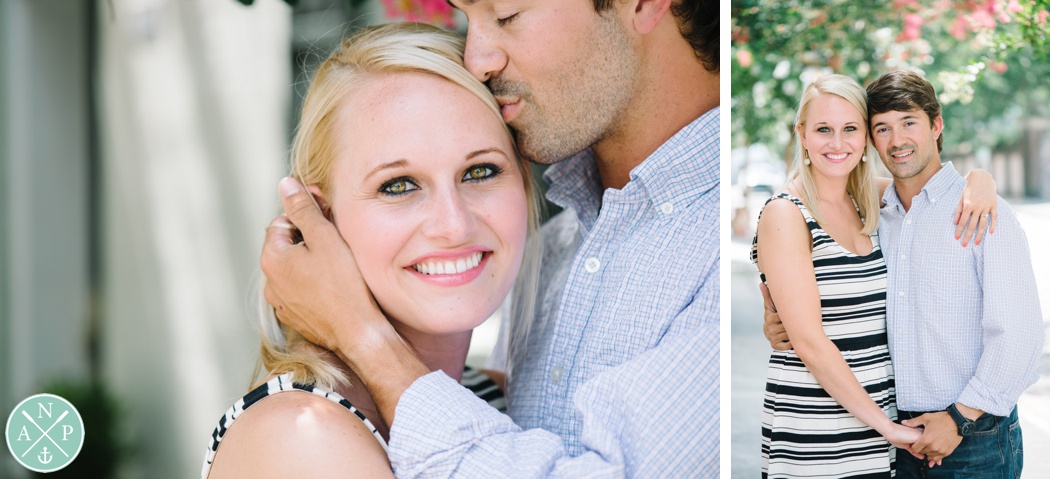 Congratulations on finding the love of your life you two!  We're so glad we got to be a part of documenting your engagement session!



_____________________________________________________________
If you would like for Aaron & Jillian to be your Charleston engagement photographer or Charleston wedding photographer, send us a shout out by clicking the "contact" tab above!