Dave e-mailed Aaron and I months before he had planned to bring his girlfriend Kristin from Virginia down to Charleston for a fabulous Southern weekend getaway, asking if we could capture his surprise marriage proposal downtown!  We of course were on board, without hesitation!  There's nothing more exciting for us to photograph than a wedding… except, of course, a surprise marriage proposal!  I'd be lying if I said that hiding behind trees and staying incognito while watching Dave and Kristin walking towards us gave us both the butterflies!  The darn anticipation gets us every time!  …And having a front row seat to seeing Kristen's reaction to Dave on his knee with the ring box opening in all it's glory was… well, just about priceless!  Enjoy some of our favorite images from the day!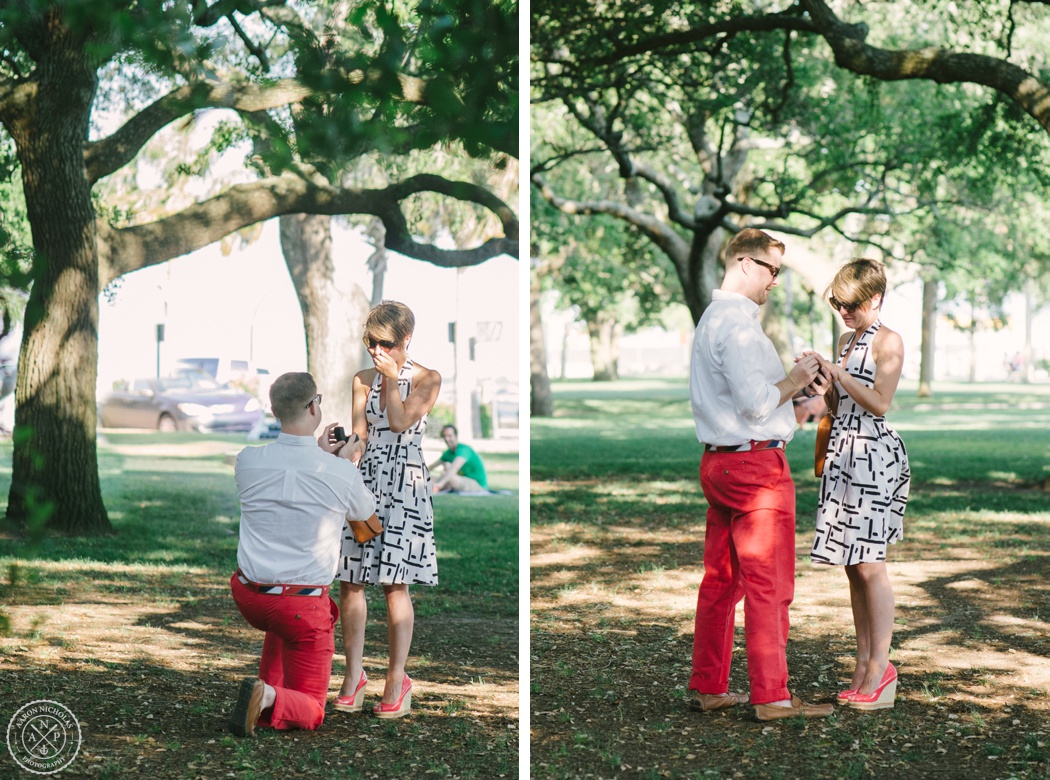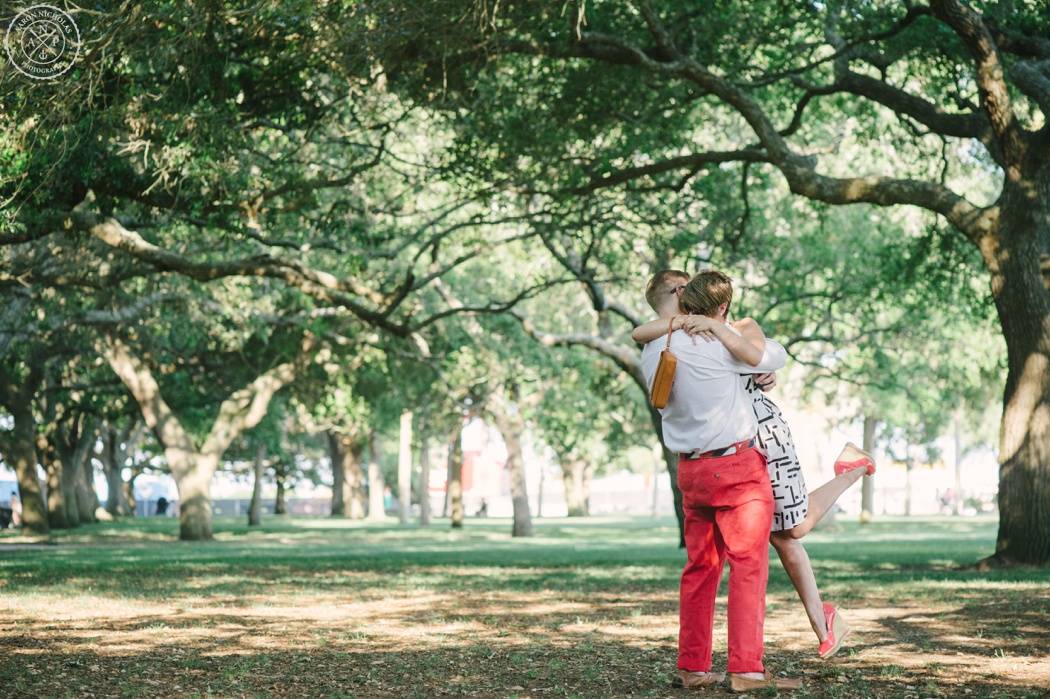 Kristin immediately called her mom to give her the big news!  Props to Kristin's dad for keeping the proposal a secret from his wife after Dave had asked for his blessing!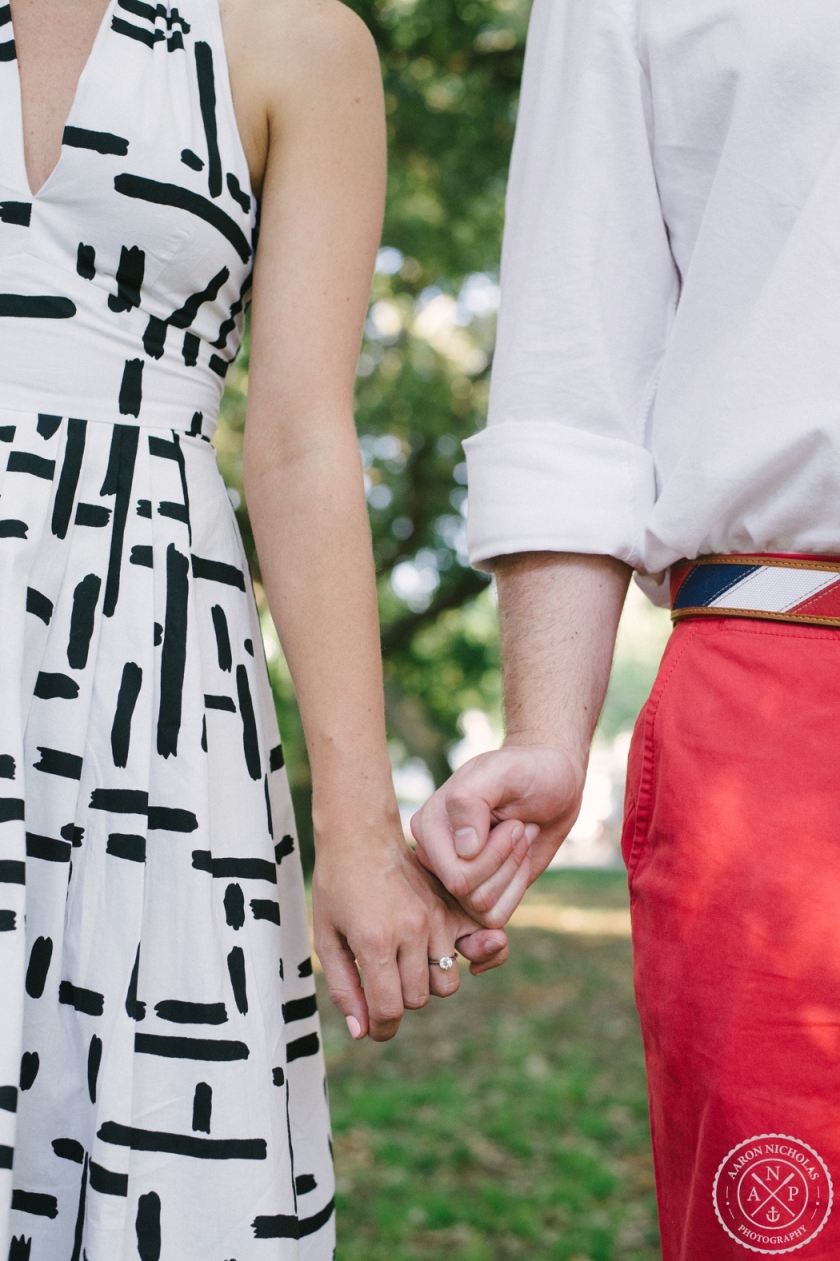 Congratulations on finding each other, Dave + Kristin!  We could tell from the hour that we spent with you that y'all were going to be incredibly happy together!!!

_____________________________________________________________
If you would like for Aaron & Jillian to be your Charleston engagement photographer or Charleston wedding photographer, send us a shout out by clicking the "contact" tab above!