When Aaron and I got our first e-mail from Leanna and Joey, it said, "I was given your information by my friend Megan Morgan with Mingle.  I love your work!"  We knew that if they chose us, we were gonna have a great time because we LOVE Megan from Mingle Charleston Event Planning (BTW: If you're looking for a wedding planner, please give her a call!) and we're ecstatic when couples are contacting us because they really love our work and not just because we happen to fit in their budget!  🙂  So, we set up a time to meet the two of them at a local Starbucks and had ourselves a wonderful little 2 hour double-coffee-date and a couple days later, they were singing a contract for us to be their wedding photographers and we were celebrating because we love them!
We actually had to re-schedule their engagement session 3 times due to the CRAZY amount of rain we've been having here in Charleston lately, but we finally caught a sunny day and were so thankful and excited to see them again!  We started their engagement session by romping around the French Quarter area of downtown Charleston and then playing in the grass at Mt Pleasant's Memorial Waterfront Park for the last 1/2… oh, and if you scroll down you'll see that their sweet doggy Samson joined in on the fun and came along for the day!  We can't wait to be there for their wedding day this September and are honored that they chose us to capture it as it all unfolds!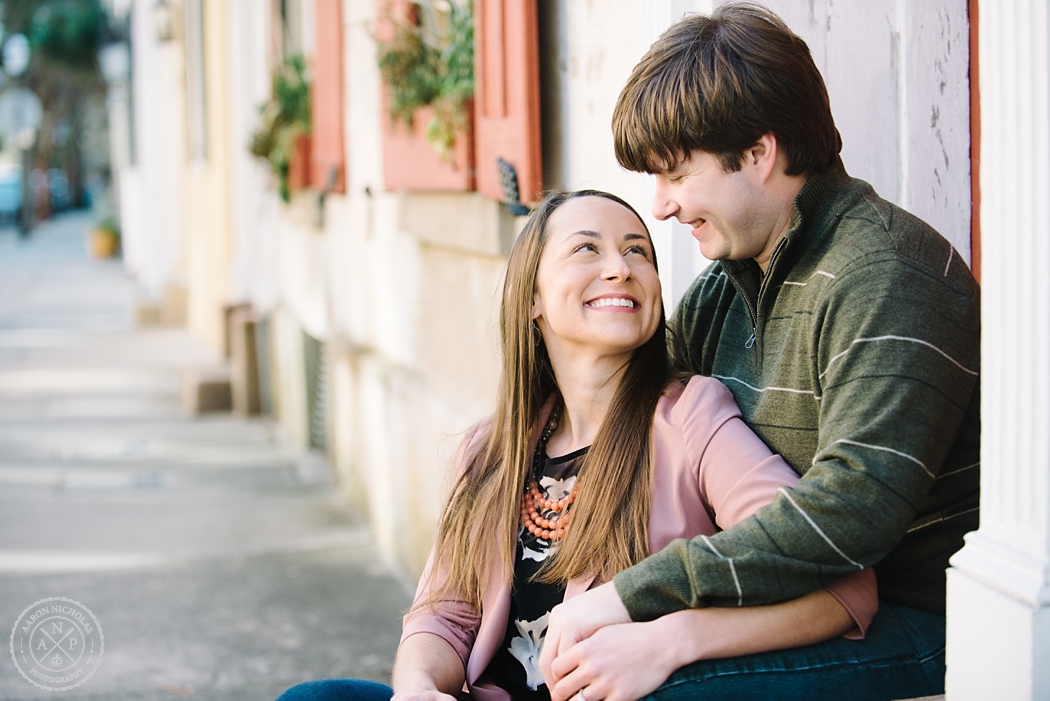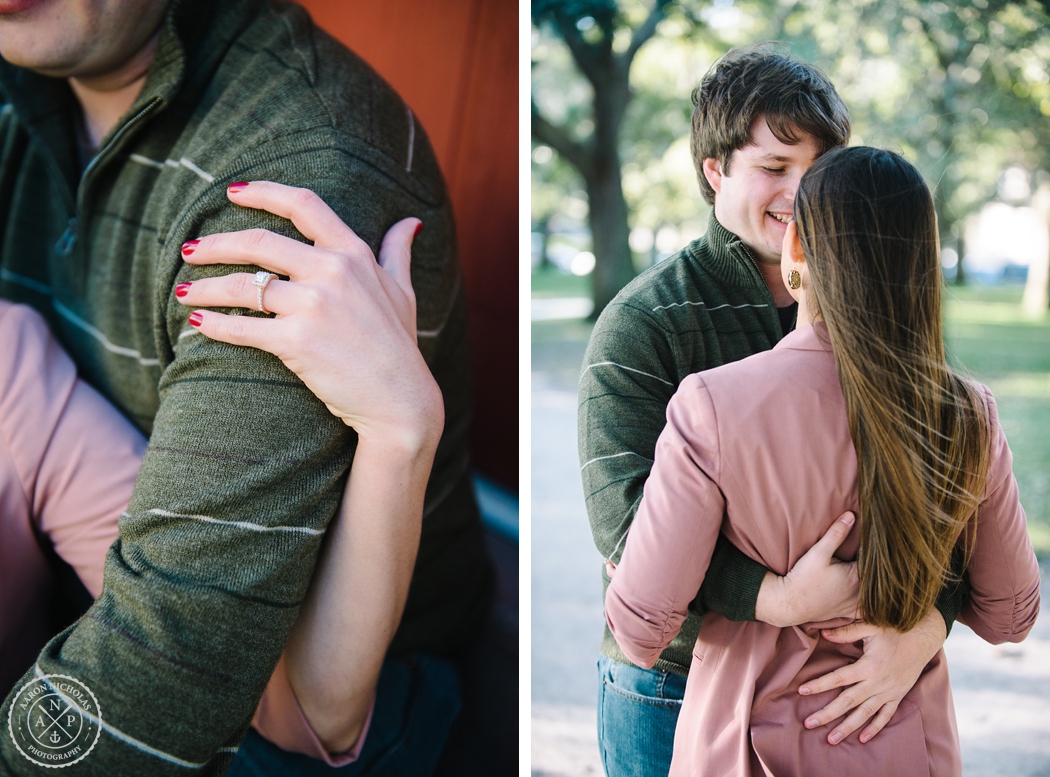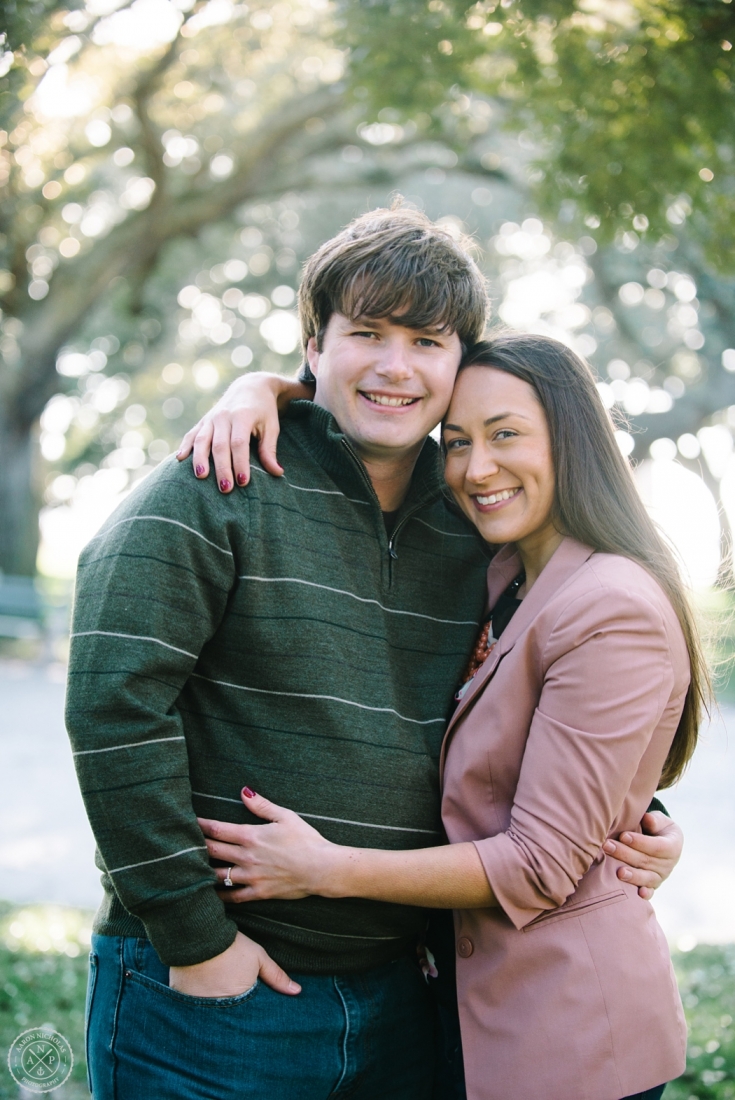 These two are avid runners and wanted to incorporate their medals into the shoot!   Hey, we love props, and who doesn't love photographing a winner!?  🙂



Congratulations on your engagement Leanna and Joey!


_____________________________________________________________
If you would like for Aaron & Jillian to be your Charleston engagement photographer or Charleston wedding photographer, send us a shout out by clicking the "contact" tab above!