http://www.borrowedandblue.com/charleston/wedding-blog/charleston-engagement-session-with-aaron-nicholas-photography
I knew from the first e-mail Megan sent me, inquiring about Aaron and I shooting their wedding, that she and Kinon would be a perfect fit for us!   It didn't hurt that their wedding next May will be at one of our favorite Charleston wedding venues, the exquisite and historic Legare Waring House!  SWOON!  If you think these two are beautiful in this backdrop of downtown Charleston, just wait…. you just wait for those wedding shots!!!  They were referred to us by our sweet friends Brooke and Mike, who happen to be Megan and Kinon's friends AND next door neighbors out on James Island!   Who doesn't love having friends as next door neighbors?!  Megan is a Communication Specialist for the Dorchester School District and Kinon is 1 of 2 oral surgeons at MUSC!  When we gave them their sneak peak a couple weeks ago, Kinon went around the hospital showing the photos off to all of his patients and co-workers!  He's obviously a proud husband to be!  A week or so after their engagement session, Megan and Kinon invited Aaron and I over for dinner (or grilling out, as they say here in Charleston)!  5 hours later, we were leaving their GORGEOUS home, full from dinner and excited about our new friendship!  We couldn't ask for anything more when it comes to our clients!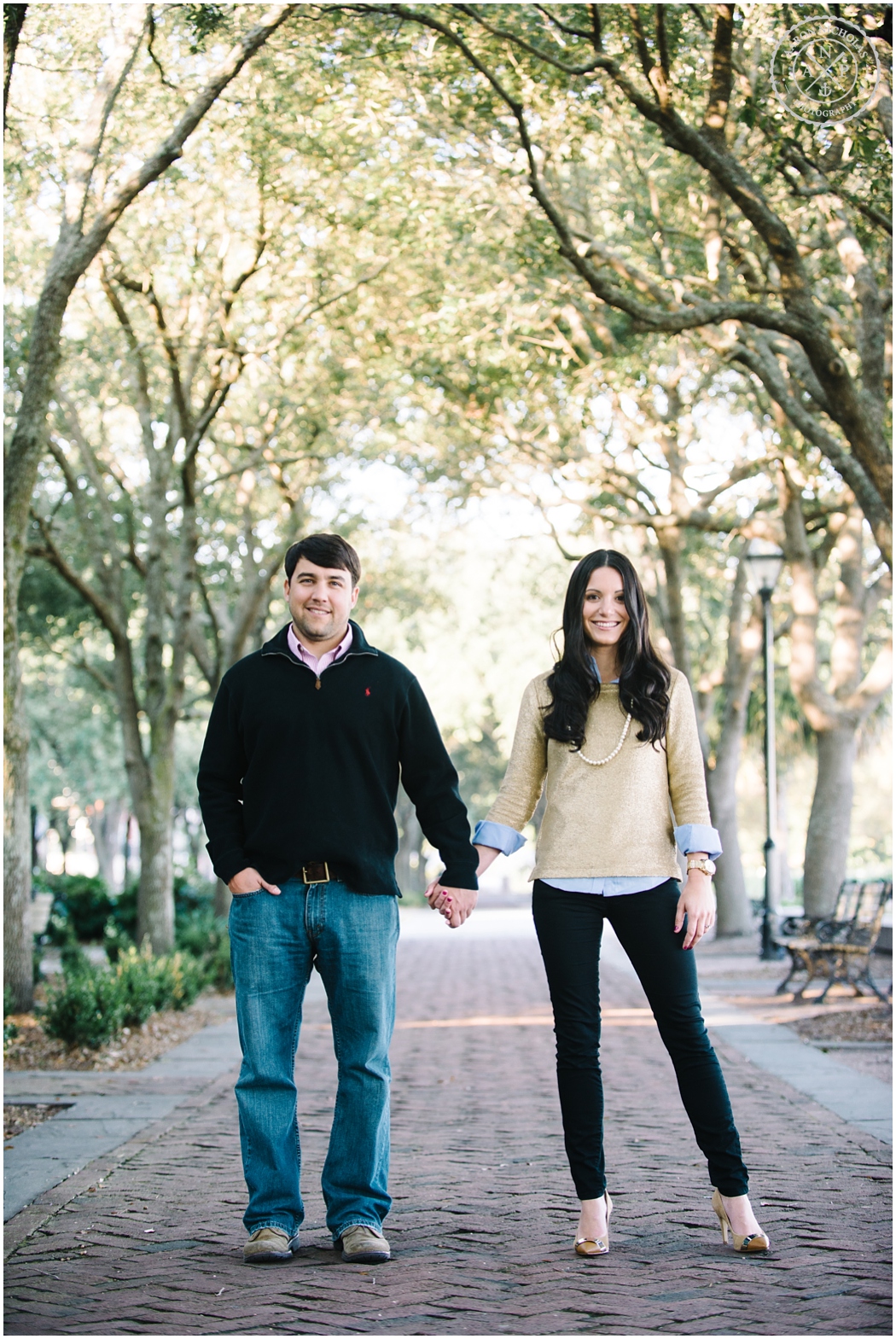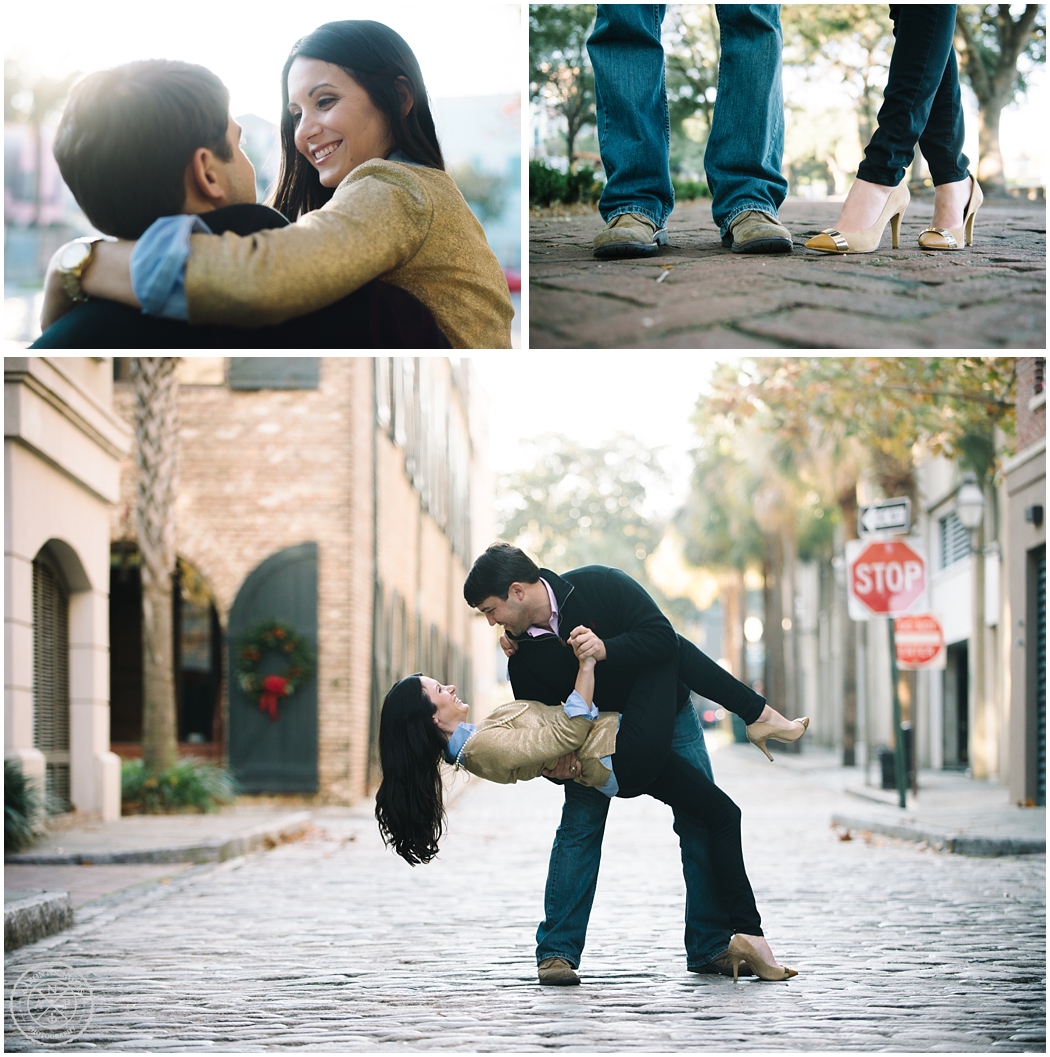 We can't wait for their Legare Waring House wedding with Southern Protocol next May!
** Megan's outfit was styled, head to toe, by the uber talented Brooke Williams with Joie Des Femme Image Styling who we highly recommend to anyone looking for assistance in choosing a great outfit for their engagement session!

_____________________________________________________________
If you would like for us to be your Charleston engagement photographer, or Legare Waring House wedding photographer, send us a shout out by clicking the "contact" tab above.
[fbcomments]