Aaron and I have been hunkered down in the house lately, trying to stay warm from this cold front that's made it's home in Charleston for the last week or so!  Bbrrr!  We did, however, bundle up in as many layers as we could in order to meet the Winkler family for their photo shoot last Saturday in downtown Charleston!   I'll be the first to say, hanging with these 5 was completely worth the shiver-worthy temps!  They're like a GIANT burst of sunshine, kindness and energy!  Deborah (the beautiful mom) found us on Facebook when one of her friends liked a photo that one of our clients had posted and contacted me right away to schedule a family shoot for when her oldest son was home from Baylor!   It's amazing how Facebook has become an integral part of the photography business world!  Who knew?!  We're so happy it worked in our favor for this instance because we ADORE this family!  Here are just a few of our favorite images from the day. Enjoy!
Introducing The Winkler Family – Carson, Mitch, Deborah, Tim and Baleigh!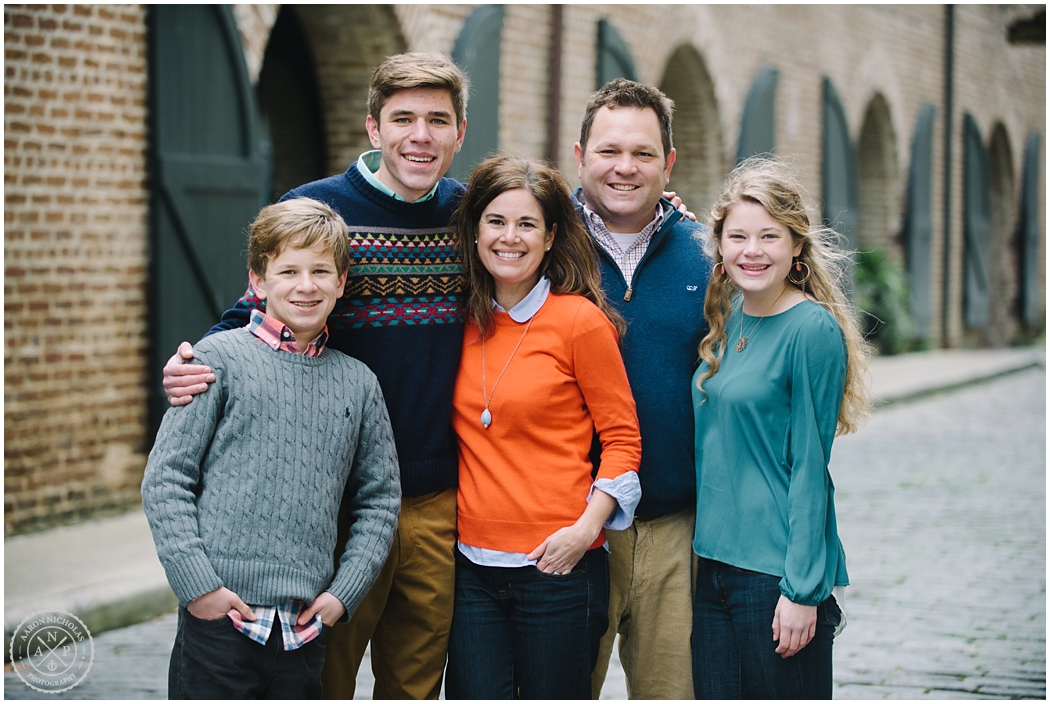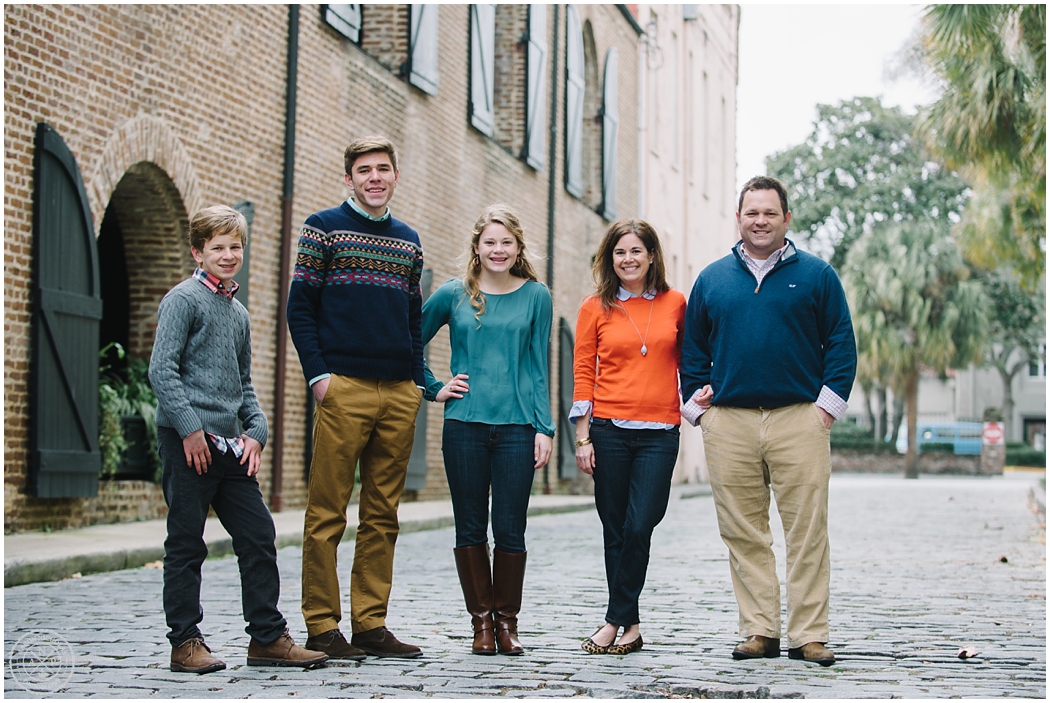 _____________________________________________________________
If you would like for us to be your Charleston engagement photographer, or Legare Waring House wedding photographer, send us a shout out by clicking the "contact" tab above.
[fbcomments]