If there's ever a client who I'm forever grateful too, it's ASHLEY!  Let me explain…
6 years ago, Ashley was a co-worker of Aaron's sister and befriended Aaron while they were all living in Atlanta, GA.  A year later, she was living in Seoul, South Korea, teaching English and sharing her experiences on Facebook.  It was those intriguing FB posts that ultimately pushed Aaron to leave Atlanta and move across the world, all alone I might add, to teach English as well!  You see, without Ashley's influence, Aaron and I may not have ever met 1/2 way across the world, and for that I am forever grateful… and no one deserves to be more happy or in love than her!  Which leads me to her story!   Back in July of this year, she was living and working in Charlotte and had nearly given up on love, but on a whim, created a match.com account and with low expectations, waited around to see what would happen.  Meanwhile, Dave was living and working as an Airforce pilot in Germany, flying 4 star generals around the world, and was home on a week long leave to visit family.  He changed his match.com account profile location from Germany to Charlotte, in hopes that maybe he'd meet someone in his hometown!  Well, sure enough, Ashley's profile popped up and he immediately contacted her… and well, the rest is history!  On the first date, he was smitten and by the 2nd date, she was convinced, and exactly 4 week later, they were contacting Aaron and I to shoot their wedding!   I guess when you KNOW, you KNOW!
Their wedding was one of the most beautiful and heartfelt weddings I've experienced to date, with some of the most generous, loving, and SUPER FUN friends and family around!  Oh, and I should mention that her mom HANDMADE her gorgeous wedding dress!  Heeelllooooo mom of the year!!  Their day was perfect from beginning to end!   Enjoy some of our favorite images from their wedding day in Charlotte!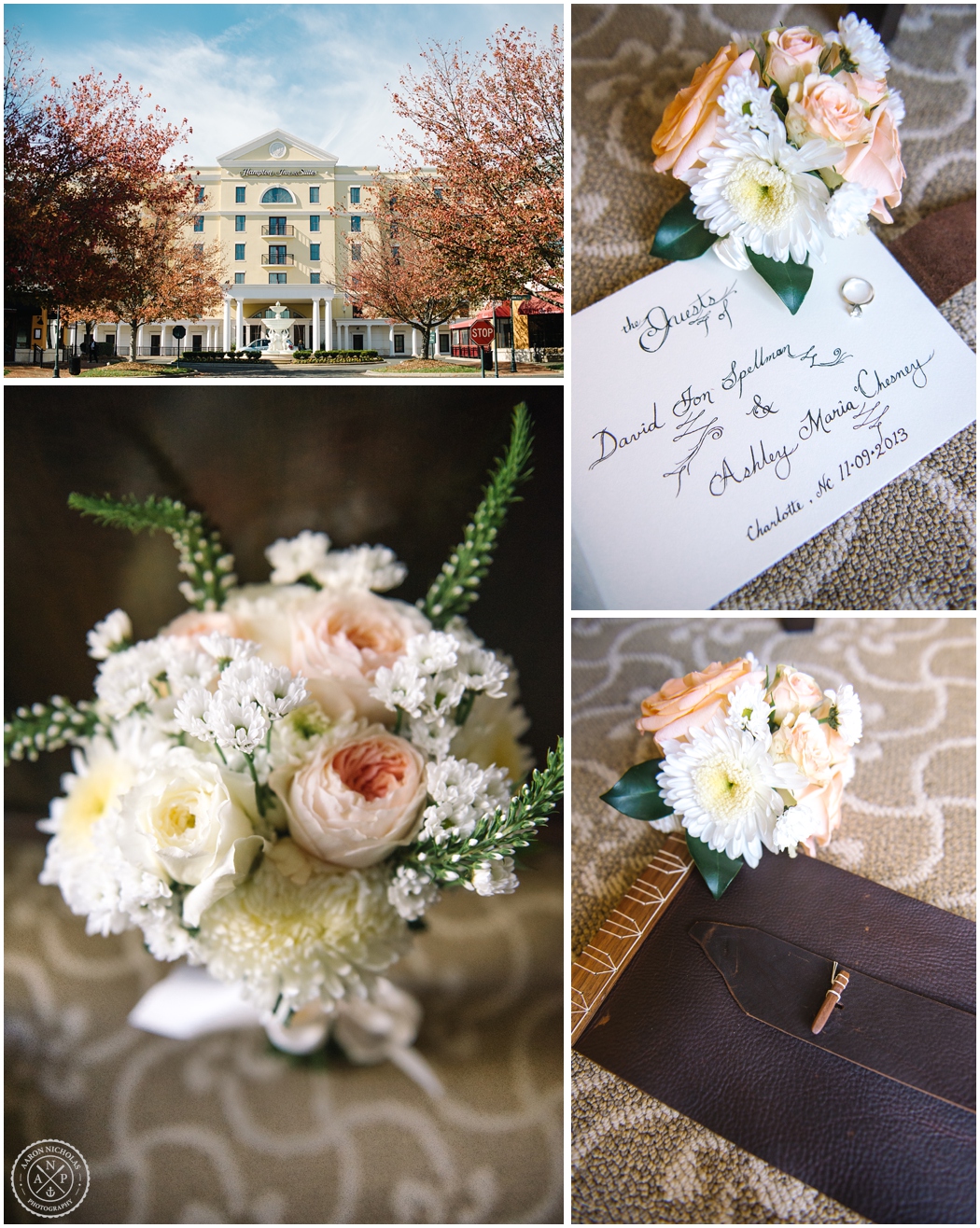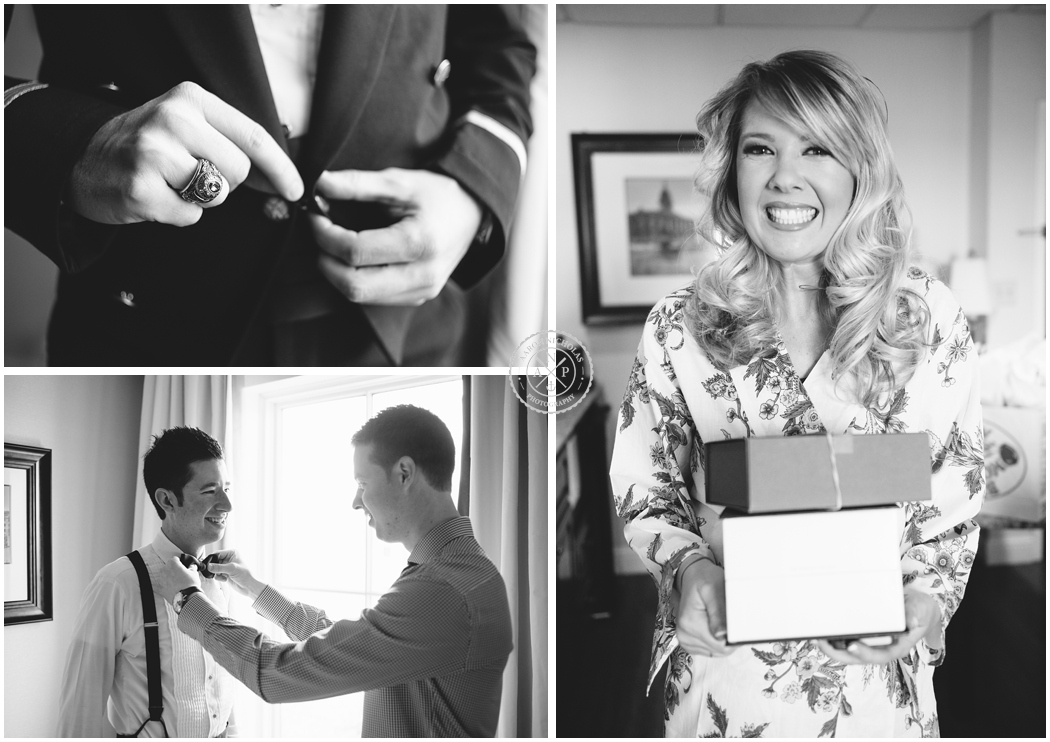 Ashley's mom HANDMADE her amazing wedding dress!   What a sweet gift, right?!  






















As we were walking to nearby park after the ceremony, a server from a local restaurant came running out with two glasses of Champagne on a tray!
As it turns out, a sweet couple at the bar had seen Aaron and I taking photos of Ash and Dave in the street and brought them some celebratory drinks!  How sweet is that?!























Ashley's dad surprised her with an adorable father daughter dance and thew his cowboy boots on and a tied a bandanna around her neck and his!  Towards the end of the song, he untied his own bandanna and went over to Dave and tied it around his neck, symbolizing his passing of the responsibility to take care and look after Ashley from himself to Dave.  It was such a sweet and sentimental moment!























Do these guys know how to celebrate or what?!
Maybe it helps that they have SO MUCH TO CELEBRATE!
Congratulations Dave + Ashley!!!  Enjoy your absolutely charmed life, and your first year of marriage in Germany together!

Venue / Hampton Inn and Suites Charlotte/ South Park at Phillips Place
Florist / Nature Flower Farm
Wedding Cake / Wow Factor Cakes
Videographer / Wedit
Bride's Dress / Hand sewn by her mom!


_______________________________________________________________________________________________________________________________________
If you would like for Aaron & Jill to be your Charlotte wedding photographers or Charleston wedding photographers, send us a shout out by clicking the "contact" tab above.