What do you get when you mix a successful New York City attorney and a Social and Behavioral Sciences doctoral student at Harvard?  Well, I'll tell ya… You get an absolutely adorable, fun loving, and super smart husband and wife team; Matt and Kate!  You may remember them from their engagement photos we did in Central Park, NY last June.  Kate's spunky and outgoing with a permanent smile on her face, giving everyone she comes in contact with a contagious dose of happiness!  Matt's reserved, thoughtful and emotional (like when he cried through his vows or told the entire room of guests at the reception how he couldn't believe how lucky he was that Kate married him, but didn't just say it!  He really couldn't believe it!  It was adorable!)
Their ceremony was scheduled to take place in the garden behind the St. Paul College Club in Minnesota, but when the skies opened 3o minutes before it was set to begin, the entire venue transformed and Kate and Matt said their vows in the front room of the 100 year old building, packed with a room full of loving and supportive friends and family!
Introducing Matt and Kate's wedding story!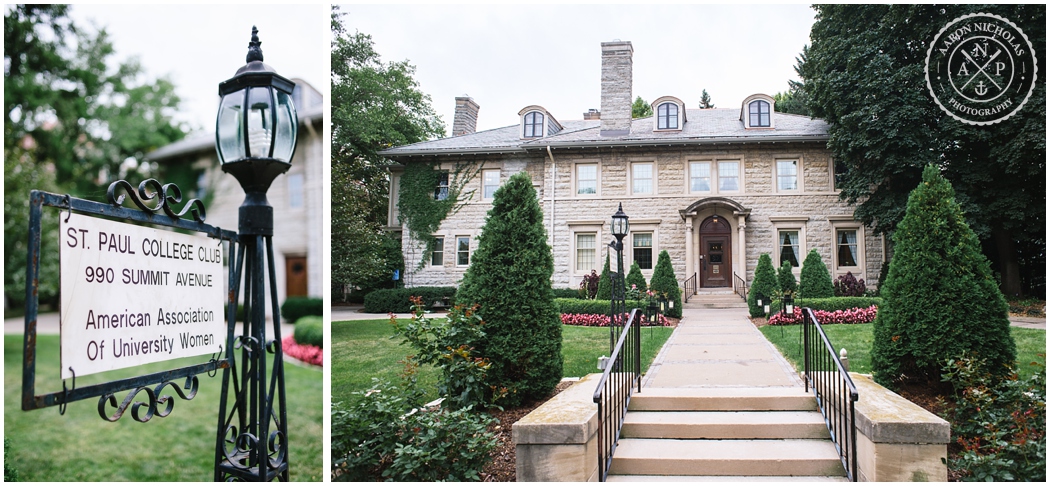 Congratulations Matt and Kate!  Hope you're soaking up lots of sun on your Honeymoon in Curacao!

Venue / St Paul College Club
Florist / Zook Floral Design
Catering / Petis Fours at The St Paul College Club
Cake Artist / Petis Fours at The St Paul College Club
Ceremony Quintet / Capital City Brass Quintet
Band / The Power of 10
Hair & Make-up / Castor & Pollux
Bride's Dress /Jenny Lee Bridal
Bridesmaid's Dresses / David's Bridal

_____________________________________________________________
If you would like for us to be your Minnesota wedding photographer, send us a shout out by clicking the "contact" tab above.