After returning from our 4 year Korean adventure, we decided to spend our first 3 months back in the States exploring this great nation of ours!  We felt like we had seen more of Asia than we had of our own country and that just plain wasn't okay with us!  So we made it our goal to see as much of the US as possible before settling down and starting our business in Charleston.  The road trip ended up being the perfect segue back into American life and we credit it for limiting the reverse culture shock people generally experience after living abroad.  We ended up spending 3 months on the road, drove over 9,000 miles, touched foot in 22 states and saw some of the most amazing sights this great world has to offer.  Since I first fell in love with photography through shooting landscapes, I wanted to share a few of my favorites from this trip and some free, maybe helpful, maybe not travel tips.  Enjoy!  – Aaron
Ah, the Grand Canyon.  Massive in size and never short on video camera totting tourists.  For all it's grandeur, unless you are planning to hike to the bottom, once you've seen a section of it, you've seen it all.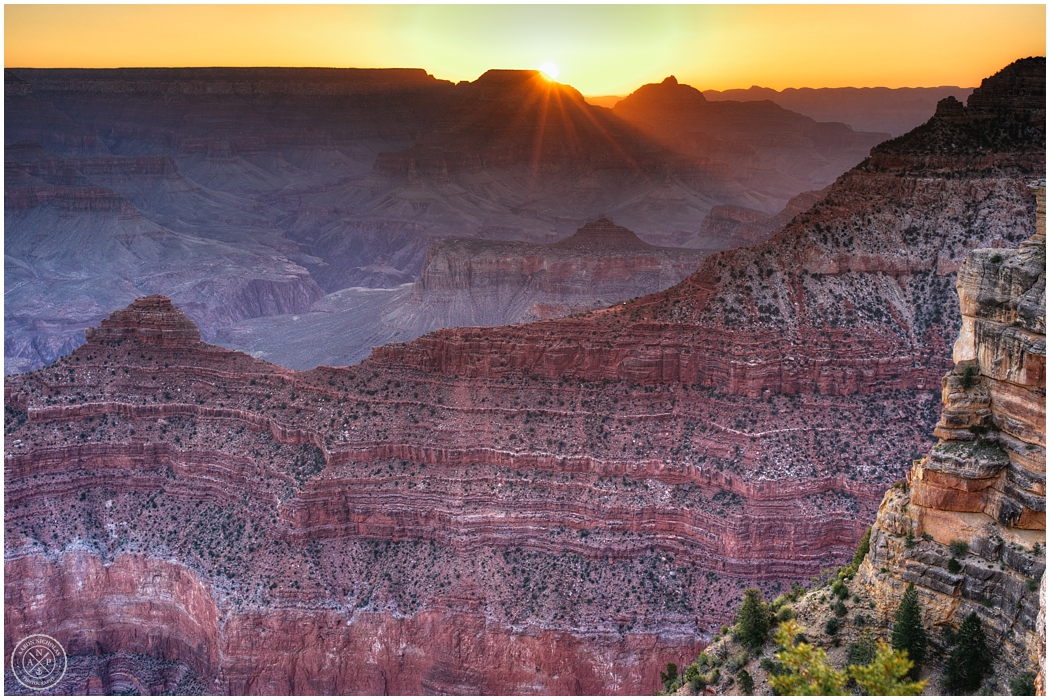 Bryce Canyon.  This place was amazing and totally blew us away… like literally blew us away due to the 40 MPH winds that whipped through the canyon while we were there.  We had planned on spending a few days here, hiking and taking in all the natural wonder, but mother nature had another idea.  We spent one night freezing to death in our tent (20 degrees), woke up for sunrise, took one shot (this one) picked up the tripod and ran for the warmth of the car.  We eventually pulled ourselves from our car's seat warmers to hike the canyon for a couple hours.  It's such a unique place and warrants at least a few days if the weather is cooperating.  The natural "hoodoos" are incredible and the campground overlooks the canyon below.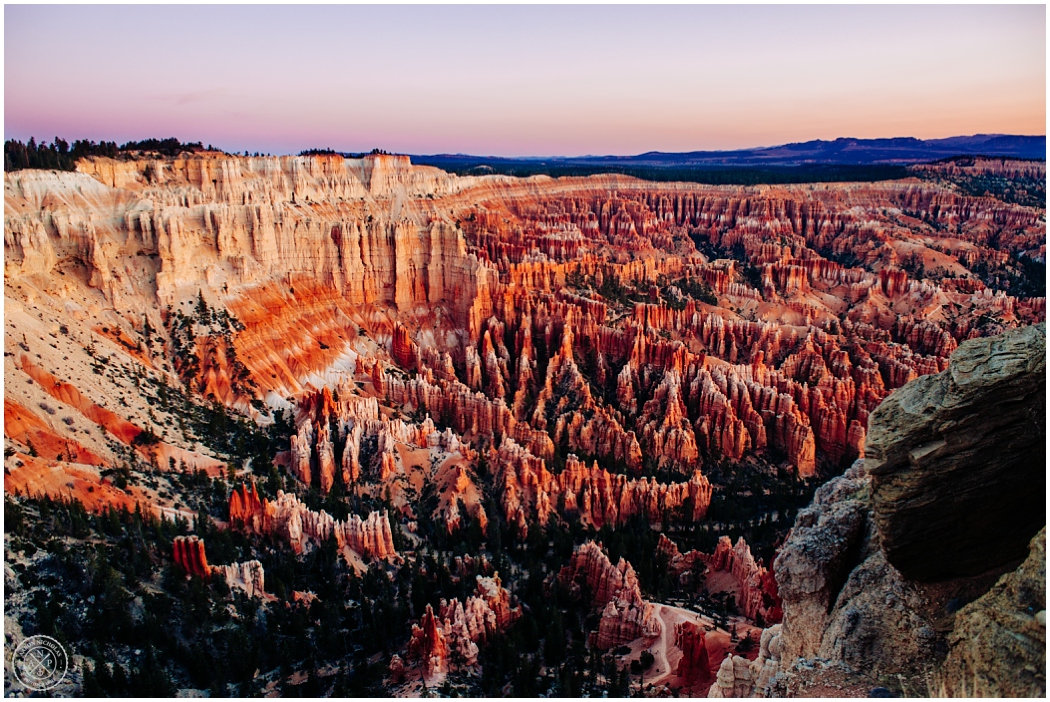 Grand Teton National Park – By far my favorite national park/small town combo with Jackson, Wyoming just a few minutes away.  We actually spent a week here, left, and missed it so much we came back for another 4 days.  As a photographer, there is so much photographic gold in the park.  It was a tad overwhelming.  There really isn't a bad view of the Tetons no matter where you are in the park.  We did a few shorter hikes which ended up being done almost entirely in 2-3 feet of snow (amazing)… and there's no shortage of great hikes, wild beasts roaming free, amazing views, great fishing and even though it was closed while we were there, Jackson has an alpine slide, which according to Jill is a must do!  If you can only visit one national park, you would not be disappointed if this was your choice.



This is the iconic Snake River in Grand Teton National Park, which was made famous by Ansel Adams and hung on 97.5% of college students dorm room walls while I was in school.


**Jill would like for me to ask you to please disregard her "less than fashionable choice in clothing" this day.  It was REALLY COLD, and she says that while skinny jeans should never be paired with Adidas running shoes, once in a while, you forego fashion to keep from freezing.


Mormon Row. Amazing.




This is the most photographed barn in the world.  I spent way too many 5am mornings out here, by myself, in the dark, trying to avoid being trampled by a herd of bison or a bus full of Chinese tourists.

Sedona, AZ.  The red sandstone formations are insane.  We spent three days hiking and fishing around Sedona and had a blast.  It was actually the only location we caught fish on the entire trip.  This place is known for ridiculous sunsets that set the sandstone ablaze.  Unfortunately for us, we never saw any of those.


Yellowstone National Park.  The first NP in the world.  Vast, dense, filled with wildlife and weird geothermal features.  Oh, and who could forget Old Faithful, the famous geyser that erupts like clockwork every 91 minutes.  I remember coming here as a 5 year old kid and standing in amazement at all it's 'geysery' glory.  This time I stood in amazement at all the tourists that traveled a great distance and at a great expense to watch water shoot out of the ground.  Photographers come to Yellowstone for the wildlife and there is no shortage.  We saw quite a few bears, tons of elk, a moose or two, a couple wolves, a fox, hundreds of bison and what appeared to be a duck billed platypus on the side of the road (but maybe that was just my wishful thinking considering they are only found in Australia).  You need a lot of time to see all of Yellowstone because it's so large.  We were there at the end of winter so most of the roads were still closed.  Oh, and Jill took this photo of a bull elk and the one of the wolf below.





Canyonlands National Park /Arches National Park.  It was so crowded that there were no campsites, or hotel rooms available, anywhere!   So, we slept in the front seat of our car, in a parking lot of a campground, and I got up at 4am to photograph the sunrise at Mesa Arch and left Jill sleeping… and I was not disappointed.  The view through the arch to the canyon below is incredible and easily ranks as one of the most unique places I've shot a sunrise.


There's no doubt we'll be hanging some of these photos in our home one day… partially to remind us of our US adventures together, and also to encourage us to continue traveling, which Jill and I have learned is nothing short of life changing.

_____________________________________________________________
If you would like to purchase any prints of the photos above,  send us a shout out by clicking the "contact" tab above.