June 1st, 2013 is a day that Aaron and I won't soon forget, and a gorgeous New Hampshire wedding we'll always remember.  It was a day filled with a fantastically close family, quality friends, views to die for, the type of love that most people only dream of having, a loyal family dog, and an unexpected rainbow that left most of the guests in tears! We were introduced to the stunning bride, Shannon Taylor, and her handsome groom, Guy Faretra, on Friday night, when Aaron and I arrived at the wedding site.  We were asked to help shoot this wedding by our own wedding photographer, the amazing, creative, hilarious, and unbelievably hard working Briana Moore.  It was a stunning lake side compound on the shore of Lake Winnipesaukee in New Hampshire, right next door to Mitt Romney's lake house.  We knew as soon as we arrived that it was going to be an unforgettable weekend!  And it turned out to be just that!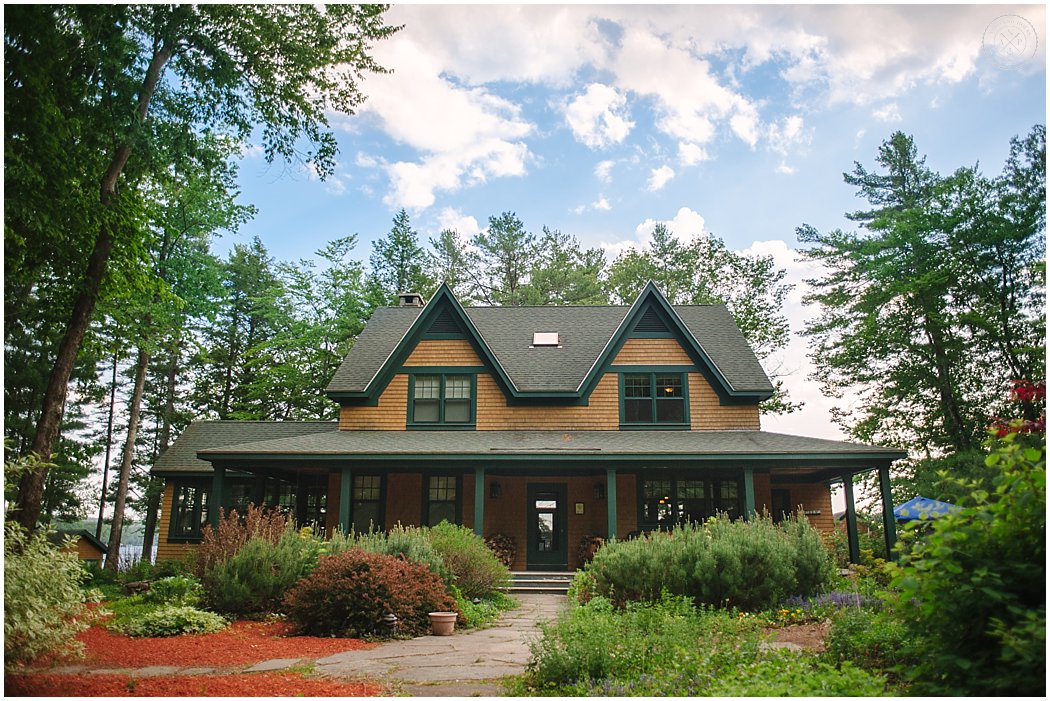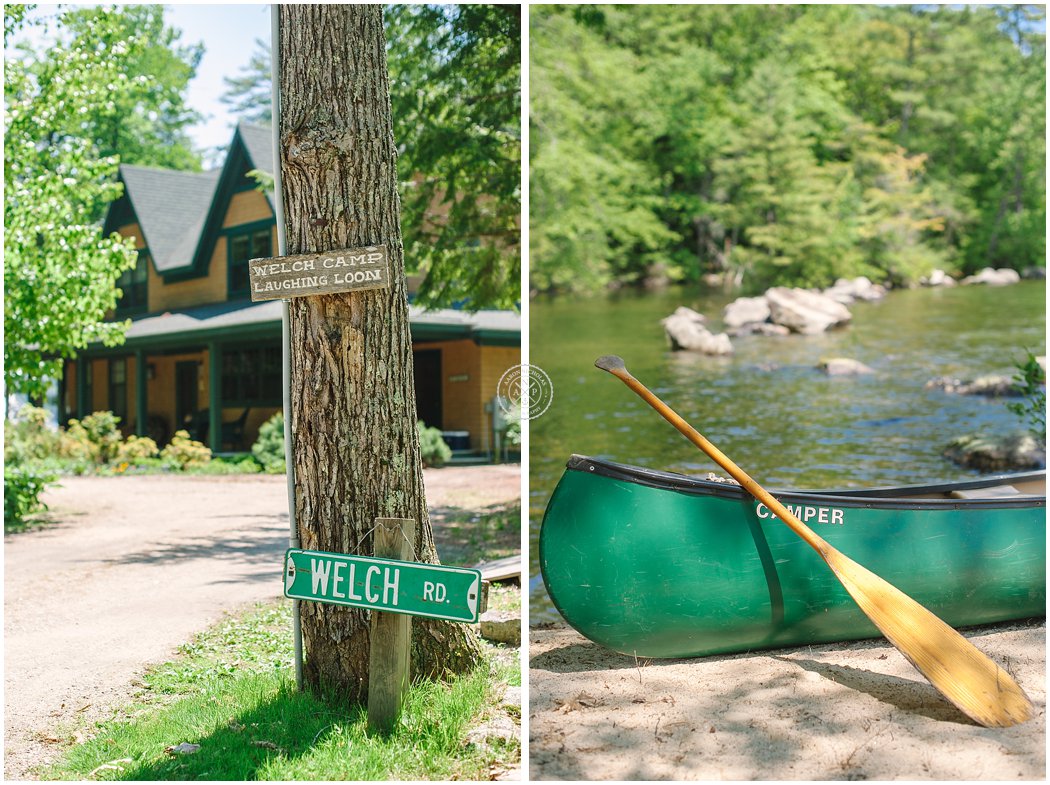 The morning of the wedding was calm and quiet as Mindy, from Private Weddings and Events and her assistant worked like little wedding elves, placing every detail in it's proper place, while the rest of us wandered around, sipping coffee and chatting by the lake. It was the perfect start to the day!  At 12:00pm, Bri and I headed over to Shannon's "house" to capture the ever so important process of becoming A BRIDE, the make-up, the hair, the dress, the shoes! Ahh, I love this part of weddings!










Shannon works for the uber popular wedding designer 
Maggie Sottero
, so as a gift from the company, they GAVE HER a dress to do some photos in, so we took Shannon out next to the lake and into the woods for some portraits.
This girl was up for ANYTHING! Lay in the leaves? Sure! … Sit in the canoe? Okay!









Shannon and Guy had planned to write each other sweet notes instead of giving each other gifts that afternoon…


… but Shannon, being the giver that she is, had some gorgeous boudoir  photos taken by 
Briana Moore
 and an album made just for his eyes!  Needless to say, he was pretty speechless, and very surprised!






Before we knew it, it was time for the ceremony, and Shannon was being escorted by her devoted younger brother (who accepted the honor of standing in for her dad, who had unexpectedly passed away earlier this year) to meet her groom at the end of the isle, which produced the first tears of the day.  







The two had hand written the most beautiful and personal vows, but it was when Shannon paused to collect herself before telling Guy that "He was every father's dream for his daughter" that left everyone in tears once again, including me!








After the ceremony, we whisked the newlyweds away for some portraits by the lake!




























The reception began with the most incredible rainbow! This was extra special and sent everyone running to the edge of the lake to see it. With Shannon's dad unexpectedly passing away earlier this year, she had hoped he would show up somehow.  It was a beautiful moment and not a dry eye in the place, once again!  I knew I should have packed some tissue!


















The rest of the night was a beautiful party with plenty of laughter, lots of catching up, and dancing out the wazoo!   Thank you Shannon and Guy for letting us be a part of your INCREDIBLE wedding, and thank you Bri for thinking of us to photograph it with you!

_____________________________________________________________
If you would like for us to be your Lake Winnipesaukee engagement photographer or New Hampshire wedding photographer, send us a shout out by clicking the "contact" tab above.