This morning, we were up bright and early to photograph the American Lung Association of South Carolina's Fight For Air Climb fundraiser at the Coliseum in North Charleston!   It was something neither of us had ever been a part of until today, and while we didn't actually climb the 5,000 steps, we did show our love and support for these guys by giving lots of high fives, plenty of "Woo hoo's"' and a whole lot of pictures to commemorate their special day!  It was a big day for most, if not all of the participants, as they climbed between 1,500 and 5,000 steps in memory of someone they lost to Lung Cancer, Lung Disease, COPD, Influenza or Asthma.  There were quite a few tears shed and since I, (Jill) was stationed part of the day at the finish line, I was able to see it all unfold in front of me!  It was a pretty special day and something we hope to get the chance to be a part of next year too!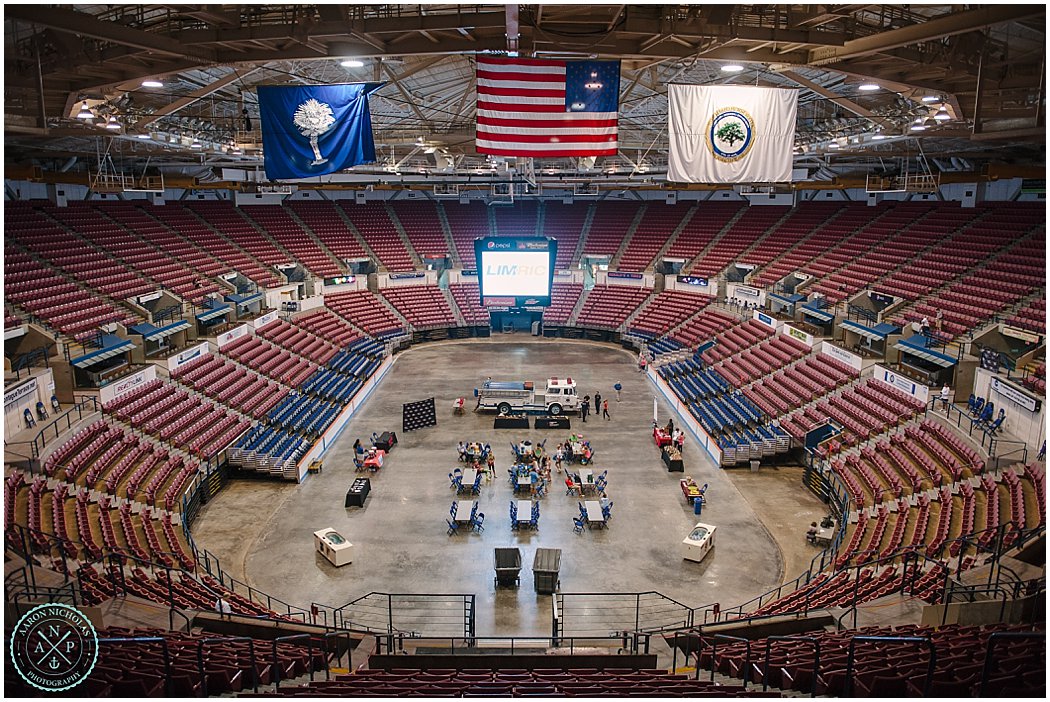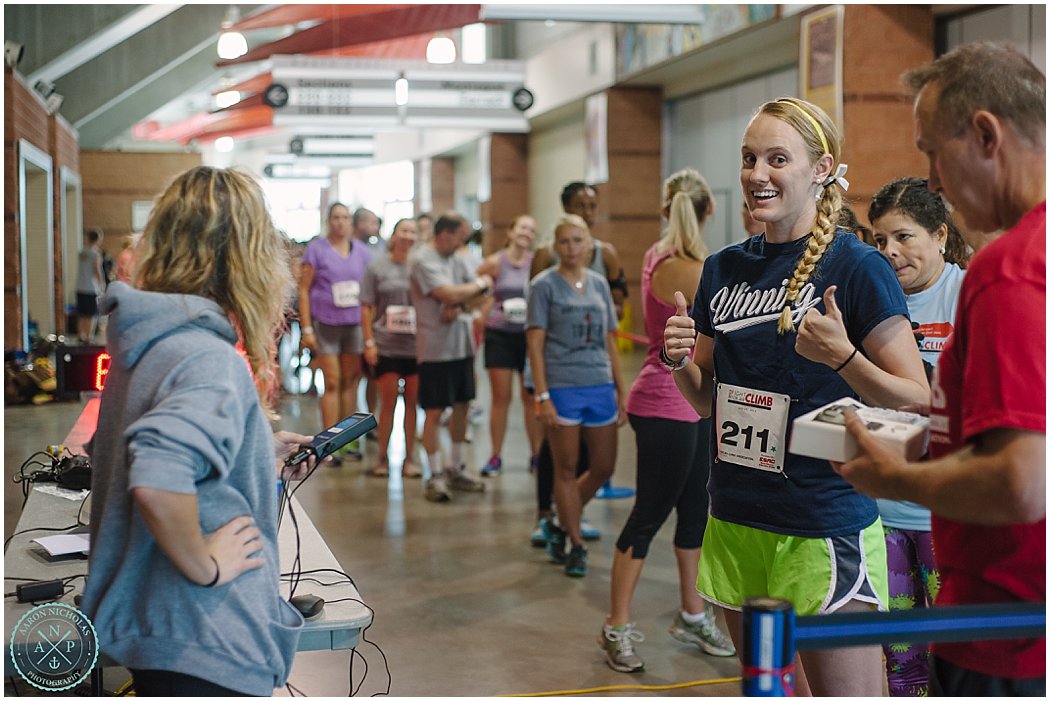 This years winner, on the right, climbed ran and climbed all 1,500 steps in just over 7 minutes!  Aaron said he almost go mowed over a couple times he was so fast! 

I especially loved how the North Charleston and Charleston Fire Fighters, in full gear mind you, did the 1,500 stair climb at the end of the day, in memory of Chief John Winn, a firefighter who lost his battle with Mesothelioma a couple years ago.  They even brought "Big John", a firetruck used in his honor, to raise cancer awareness in the community.  It's signed by all sort of people who have lost someone dear to them.






Congratulations to everyone who participated in the climb today, and to Katrina, Rebecca and Melanie for organizing such an awesome fundraiser!

_____________________________________________________________
If you're living in the Charleston area and would like for us to photograph your event or fundraiser, send us a shout out by clicking the "contact" tab above.