We met Sara Heaton, an accomplished opera singer, and Justin Keller, a music teacher and lead singer in a band, in a little cafe in Brooklyn, NY on a sunny Tuesday morning, to chat about photographing their upcoming New Hampshire wedding and Aaron and I knew within the first 3 minutes that we loved them!  They're completely smitten in love, down to earth, incredibly musical and artistic, and the type of people you want to surround yourself with everyday!  Then when they told us their wedding would be on Sara's family's farm in New Hampshire, and her decor and dress were Anthropolgy inspired, I was practically giddy!  Oh and then throw in the fact that their wedding planner is Mindy from Private Weddings & Events, who we worked with at Guy and Shannon's wedding, and we were head over heels for this couple!  A couple hours after our coffee date I received a text from Sara telling me that they'd love to have us do their wedding!  We were so excited and sealed our excitement with a giant high five and a text back asking if they were ready to do their engagement session tomorrow, since we were leaving NY the day after!  Luckily they were, so we met up in a darling area of Brooklyn and spent the next few hours walking around the area, snapping photos of these two lovebirds!
Introducing Justin and Sara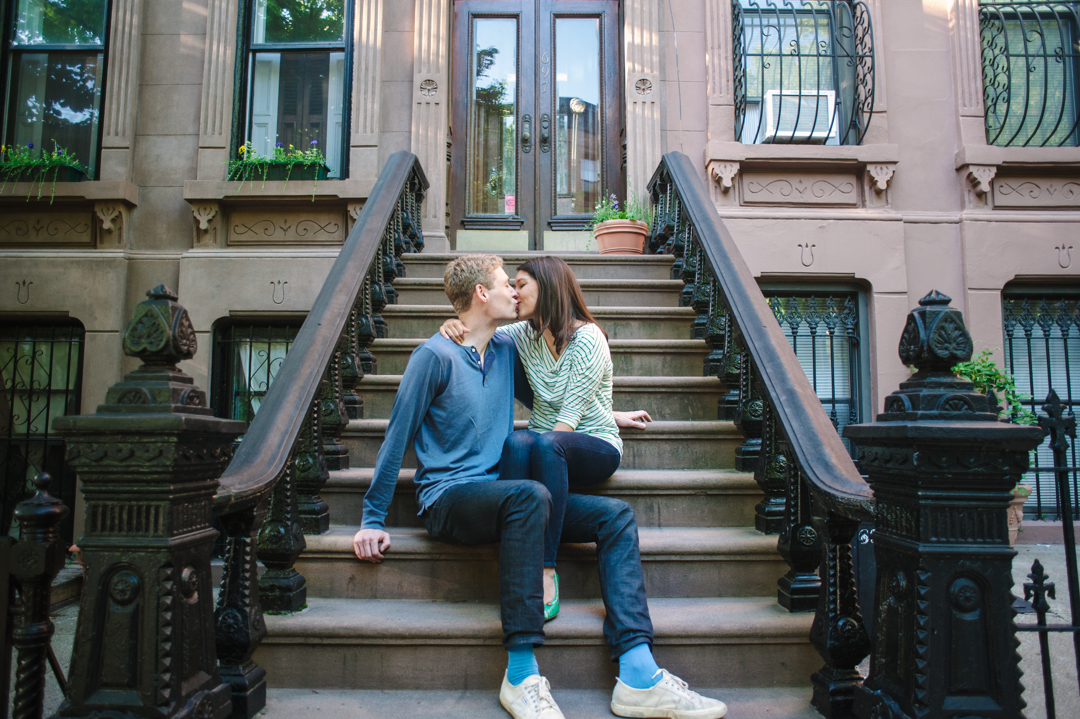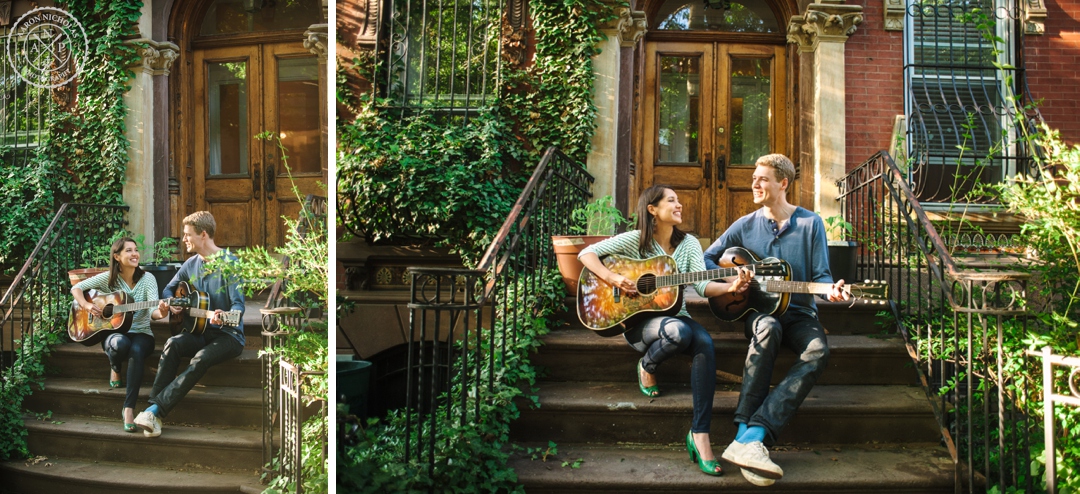 Congratulations on your engagement you two!  We can't wait to be there for the big day!

_____________________________________________________________
If you're living in the New York area and would like for us to photograph your NYC engagement or NYC wedding, send us a shout out by clicking the "contact" tab above.